PRESS RELEASES | 05/09/2023
Clear industrial strategy in response to the Inflation Reduction Act vital to protect British industry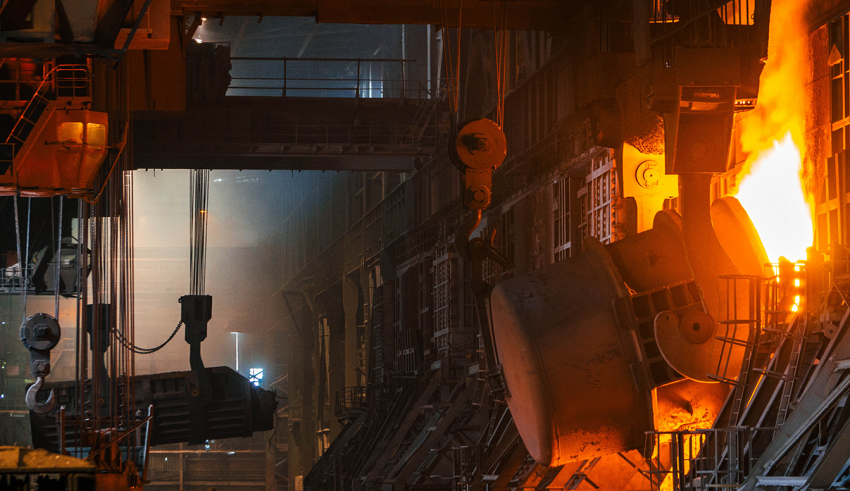 The Aldersgate Group publishes two new reports calling for a robust industrial strategy to deliver net zero while maximising inward investment and job creation. Recommendations have been developed with input from major businesses from across the economy.
The new research highlights that failing to support industry and react to international competition such as the Inflation Reduction Act could wipe £224bn off the UK economy by 2050. Targeted policy support, positive market signals and smart regulation are essential to unlock private sector investment and maximise the UK's competitiveness.
New findings from WPI Economics on behalf of the Aldersgate Group suggest that with the right policy approach, industrial decarbonisation and nascent sectors, such as carbon capture and hydrogen, could deliver significant growth and become multi-billion-pound contributors to the UK economy in the future.
New research from WPI Economics on behalf of the Aldersgate Group, launched today, finds that without further policy support for heavy industrial decarbonisation, the sector's contribution to the UK's economy is at risk. This could wipe out over £224 billion or 5.9% total gross value added (GVA) in 2050. The UK's heavy industries and their wider supply chains are a critical foundation of the economy, contributing £152bn in GVA to the UK economy and supporting over 1.4 million jobs. across the country.
However, if a thriving green industrial sector is created through investment and policy support as outlined in the report, it finds that the economic rewards are significant. The right approach could deliver economic growth across the UK's regions, increase supply chain security, and protect more than 450,000 jobs and £72bn GVA, all while providing a major economic boost in other sectors across the economy.
Swift action is vital in the face of international competition from the Inflation Reduction Act. The second Aldersgate Group paper launched today outlines what the UK must do to retain investment in the net zero transition and maximise economic benefits despite a challenging new economic landscape.
The urgency is made clear by recent reports that despite being a global leader in clean energy investment, the UK has already started to fall behind international rivals. Last year investment in the energy transition in the UK fell by 10%, which stands in stark contrast to the US and Germany, where it rose by 24% and 17% respectively. [1] Furthermore, our research finds that several of the UK's top ten sectors of national significance to exports are most exposed to trade risks from the Act.
Key recommendations from the reports state that the UK Government must address this by delivering a robust industrial strategy, addressing high electricity prices for heavy industrial businesses, introducing measures to promote green public procurement, enacting an Emissions Trading Scheme in line with the European Union, and setting out a voluntary Contracts for Difference scheme.
Rachel Solomon Williams, Executive Director, Aldersgate Group said: "Aldersgate Group members are keen to harness the economic opportunity that the net zero transition offers in the UK. The Government has made positive statements about the need for investment into UK clean industries, but is increasingly falling behind the US and other countries in backing statements up with firm policies and long-term strategies. This new research highlights both the risks of inaction and the huge benefits that would follow tangible action."
Tim Morris, Group Head of Corporate Communications for ABP, said: "The UK has huge opportunities through green energy growth to not only reduce emissions but, crucially, grow jobs and prosperity. The UK's ports are at the heart of this opportunity. But we need to recognise that there is global competition for major projects and investment. The UK isn't going to out subsidise nations and blocs like the US and the EU. But it can and must focus on providing the integrated strategy and regulatory frameworks that ensure the UK is a world leading location for development."
Nick Molho, Head of Climate Policy, Aviva Investors, said: "A rapid and comprehensive response is essential if the UK is to remain competitive in the growing global competition for low carbon investment and supply chains and if it is to maximise the energy security, job creation and cost of living benefits of the net zero transition. This should include a targeted public funding intervention to crowd in private investment in areas where market barriers persist, and a UK Climate Transition Plan tackling outstanding policy gaps in areas such as buildings, surface transport and heavy industry."
Lee Brownsword, Senior Manager Industrial and Environmental Policy, British Ceramic Confederation, said: "Retaining and decarbonising the UK's energy-intensive industries, like ceramics, is crucial for delivering a net zero society. This includes for their product roles in decarbonising the broader economy; such as in construction, transport, power generation and even aerospace. However with competition from cheaper, higher-carbon imports, and generous green subsidy packages in competitor countries, this is extremely challenging for UK industry. These reports from the Aldersgate Group highlight the economic case to invest in and further support UK industrial decarbonisation and its associated benefits."
Martin Casey, Director Public Affairs, Communication & Social Impact, CEMEX, said: "Decarbonising cement and concrete is essential to achieving net zero in the UK, but as these reports from the Aldersgate Group show, it's also crucial to securing a range of economic, social, and strategic benefits. Foundation industries like cement are primarily based outside of the South East, they're crucial to growing our housing stock, are central to expanding transport infrastructure, and go into all forms of renewable energy generation. But without the kind of policy support suggested by the Aldersgate Group and WPI Economics, these opportunities will slip away, going to countries ready to implement the steps needed to deliver net zero."
Wafa Jafri, Partner and UK Co-Lead of Energy and Natural Resources Strategy, KPMG, said: "For the UK to reach net zero by 2050, manufacturing and industry must decarbonise. The reports published [today] highlight the opportunities for UK Plc in creating a decarbonised economy. For the opportunities to materialise, the UK Government should turn to creating a more attractive investment environment, and providing the tangible policy support that will set the UK on course for the net zero transition and all the benefits that come with it."
Frank Aaskov, Energy & Climate Change Policy Manager, Make UK (UK Steel), said: "Decarbonising the steel industry is a massive opportunity for the UK to lead the world by investing in green jobs for the future, a strong and long-lasting steel sector, and economic growth. This needs a supportive business environment, attracting investment to the UK from internationally-owned parent companies. Aldersgate Group's latest reports show a pathway for the UK to lead in the next industrial revolution. UK plc will easily gain from new green manufacturing investments, and the Government must step up to match the financial support shown in other countries."
Diana Casey, Executive Director, Energy and Climate Change, Mineral Products Association, said: "As this report published by the Aldersgate Group shows, the UK has an opportunity to be self-sufficient in the production of net zero cement and concrete, supporting jobs across the whole of the UK, and ensuring a secure domestic supply of essential construction materials that help to build the infrastructure of a low carbon future. A robust industrial strategy that supports and incentivises decarbonisation and prevents deindustrialisation is required if this opportunity is to be realised".
Philippa Spence, UK Managing Director, Ramboll, said: "The decarbonisation of the UK's heavy industries has positive spillover effects across the economy, from the built environment to the UK's energy and transport sectors, all of which benefit from local low carbon materials. Crucially however, policy support and an attractive investment environment must be in place. The reports published today by the Aldersgate Group highlight priority actions for Government that, if followed, could set the UK on course to harness the myriad social and economic opportunities of the net zero transition."
REFERENCES
[1] House of Commons library analysis of the UK's clean energy investment (April 2023)