PRESS RELEASES | 10/01/2023
The UK needs a long-term plan for energy efficient homes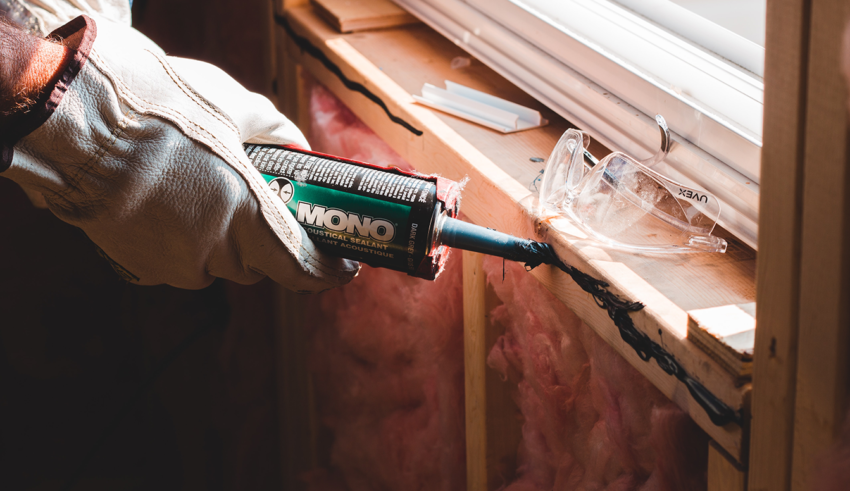 At a time of enduring high energy costs and cost of living concerns, the Aldersgate Group calls on the Government to urgently put in place a long-term plan to improve energy efficiency in all UK homes. In its latest report, Warming Britain Affordably, it recommends that the Government should expand public support schemes such as the Energy Company Obligation, legislate that all properties meet the Minimum Energy Performance Certificate (EPC) C by 2035 at the very latest, and address the existing skills gap through an Energy Efficiency Installation Strategy to rapidly improve the energy efficiency of the UK's housing stock.
If implemented, this approach can create the long-term demand required for a thriving energy efficiency market, guarantee delivery capability from businesses in the sector, and enable homeowners to access affordable finance. The publication has been developed following extensive engagement with major UK businesses and civil society groups and finds that significant policy gaps still need to be plugged if a wholesale improvement in building insulation is to take place across the UK's housing stock.
The UK faces a uniquely challenging economic and geopolitical landscape, with volatile fossil fuel prices and high inflation driven by the war in Ukraine sparking a cost of living crisis that is having major impacts on households and businesses. Improving the energy efficiency of UK homes has been identified by businesses, scientists, and civil society organisations as one of the strongest opportunities to tackle these issues simultaneously .
It is a cost-effective way of ensuring the UK delivers on its net zero target whilst delivering job creation opportunities, with energy use in homes accounting for 14% of total UK emissions and the Construction Industry Training Board estimating it could create an increased workforce of up to 230,000 by the end of 2030. Homeowners also benefit as houses with higher EPC ratings are valued as much as 14% more than their lower equivalents .
The UK currently lacks the strong public policy framework for decarbonising buildings required to realise these benefits, which has led to significant stagnation in the retrofit market. The Government must therefore establish a framework that learns lessons from previous energy efficiency schemes and tackles this vital issue through three pillars: creating demand, guaranteeing delivery capability and building trust, and enabling access to finance. If implemented swiftly, this approach will help deliver energy efficiency measures affordably and can lower bills, increase energy security and create jobs across the country.
Nick Molho, Executive Director of the Aldersgate Group said: "In the face of energy costs that are likely to remain high for the foreseeable future and the need to reach the UK Government's legally-binding net zero target, addressing the energy efficiency of UK homes must be at the top of the Government's policy priority list. With the right long-term policy signals in place, a focus on energy efficiency could also create a significant number of jobs and skills investment in small and medium businesses across the country in the construction and insulation industry. The private sector is ready to play its role in delivering a low-carbon and energy efficient built environment, it is now time for government to urgently plug the regulatory and policy incentive gaps that still exist to unlock this opportunity."
Stew Horne, Head of Policy at Energy Saving Trust, said: "Investing in energy efficiency improvements for our homes is a vital part of the solution to decarbonise the UK's inefficient housing stock. As Aldersgate's briefing highlights, there is more to do to develop the UK's energy efficiency policy framework and Energy Saving Trust agrees with the recommendations outlined – crucially the call for a national advice service. We know that giving households access to comprehensive, independent and tailored advice offers them clear direction and support to insulate their homes, in turn reducing energy use and bills."
Nick Lakin, Group Corporate Affairs Director at Kingfisher, said: "We have so much to do to retrofit the UK's housing stock. From other countries we operate in, we know it's a huge opportunity for the economy and creating jobs across the country, but government has a critical role to play. Even for a government facing many challenges, 2023 needs to be the year that it truly makes this a national infrastructure priority for the long term. This requires work on how it can support consumers and industry in the millions of decisions to make the changes needed – from long-term funding for all homes needing improvement, starting with those least able to afford it; to more advice, funding for SMEs to build the necessary skills and well considered regulation."
Philippa Spence, UK Managing Director at Ramboll, said: "Now is the time to implement these ambitious yet pragmatic policy recommendations that could finally bring energy efficiency in from the cold. To meet our climate targets and minimise climate change we must improve the energy efficiency of our buildings. Full stop. It is the prerequisite to all other, often more eye-catching energy initiatives currently being considered, from heat zoning to hydrogen. Furthermore, the creation of 350,000 new jobs across every corner of our country and the benefits to society during the cost of living and energy crises mean we cannot delay action".
Key recommendations in the report include:
Creating demand
Transform and broaden existing government proposals for a Minimum Energy Performance Certificate (EPC) in different types of property, and require all homes to be EPC C by 2035.
Pair regulation with targeted fiscal measures and financial instruments, to carefully manage supply chain and delivery costs for retrofitting, and ensure regulatory requirements are accompanied by clear incentives to make complying with regulation easier.
Extend zero VAT on energy efficiency products to all products, not just those installed by tradespeople.
Use Stamp Duty (whether through reforms or rebates) to incentivise households to install energy efficiency measures.
Guarantee delivery capability and build trust
Establish an Energy Advice Service
Utilise the recommendations of the Green Jobs Taskforce and the knowledge of the Green Jobs Delivery Group to create and urgently publish an Energy Efficiency Installation Strategy, outlining a plan for upskilling the necessary tradespeople to install energy efficiency measures across the country.
Introduce a new version of the Building Research Establishment's Home Quality Mark or the Each Home Counts Quality Mark, which should apply to older homes rather than just new buildings.
Enable access to finance
For those unable to pay, ensure that existing public funding schemes – such as the Public Sector Decarbonisation Scheme (2020), Boiler Upgrade Scheme (2022) and Energy Company Obligation (ECO) 4 (2022) – are not only protected from cuts but gradually expanded over time.
The UK Infrastructure Bank (UKIB) should offer innovative financial products to individuals looking to install energy efficiency measures.
The Bank of England should offer a Green Term Funding Scheme, based on the Bank's existing Term Funding Scheme, to provide cheaper credit to banks to lend to homeowners looking to install energy efficiency measures.
The Financial Conduct Authority and the Prudential Regulatory Authority should work with lenders to innovate green mortgages available both for the purchase of higher EPC rating homes and to offer incentives to existing homeowners who install energy efficiency measures.