REPORTS & BRIEFINGS | 05/02/2018
UK industrial electricity prices: competitiveness in a low carbon world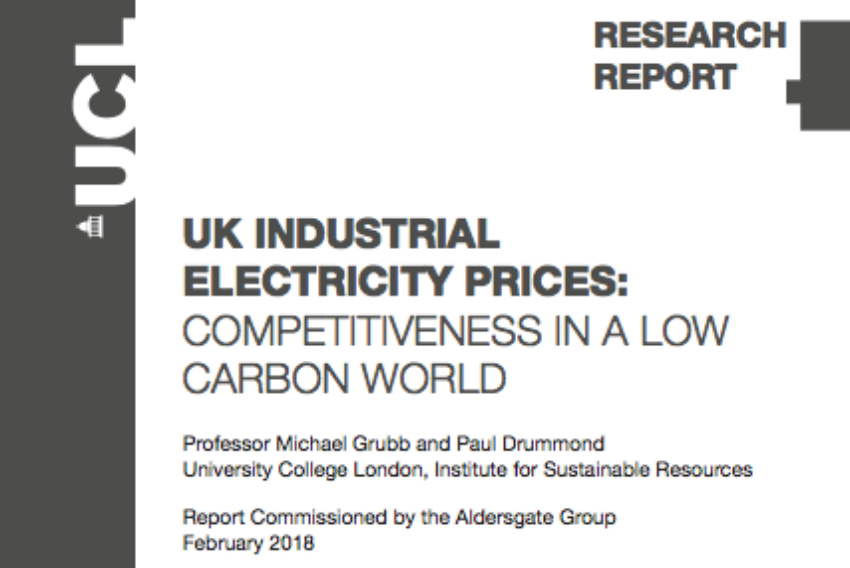 An Aldersgate Group and UCL report.
UK electricity prices are the topic of lively debate, particularly industrial prices in the context of Brexit and the UK's Industrial Strategy. This report was written as a contribution to that debate by Professor Michael Grubb and Paul Drummond, Senior Research Associate, at the UCL Institute of Sustainable Resources, with extensive and invaluable contributions on the Italian electricity system by our colleague Elsa Barazza.
This report, based on a detailed analysis of industrial electricity prices in the UK, France, Germany and Italy, considers how the UK government can help deliver competitive prices as the UK transitions to a low-carbon power system. The fact that UK industrial electricity prices are higher than in countries such as France and Germany has been well documented, but this report goes further than previous analysis by considering the drivers behind the evolution of electricity prices and what policy measures can help mitigate unnecessary costs to businesses.