REPORTS & BRIEFINGS | 07/12/2007
Trading for Growth: The role of the EU ETS in cutting emissions and stimulating wealth creation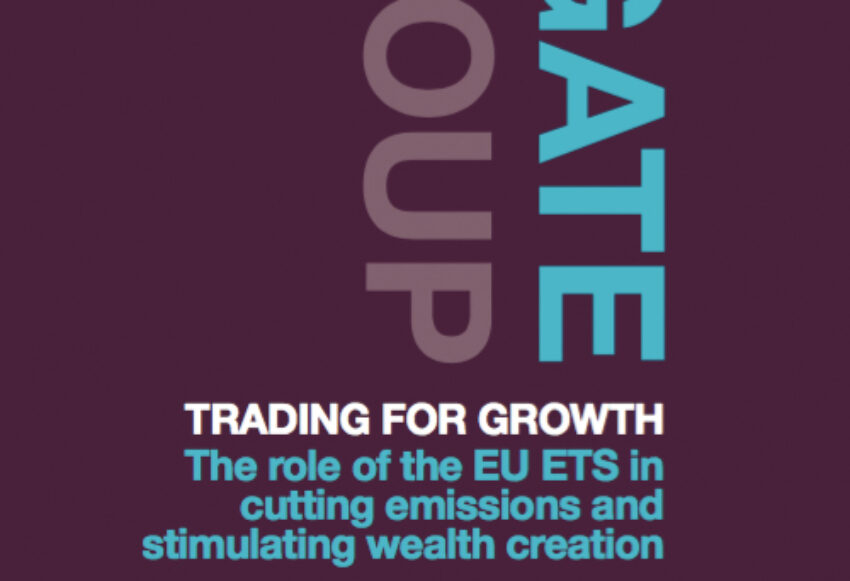 The EU Emissions Trading Scheme (ETS) is undoubtedly the single most important policy instrument for the reduction of greenhouse gas emissions in Europe, if not the world.
This Aldersgate Group analysis of the EU ETS considers how to harness its potential to drive resource efficiency and contribute to economic growth. The EU ETS is not only crucial for the environment, but also a policy where effective regulation makes a difference to the economy.
Strong regulation of the EU ETS can manage the incentives facing participants so that protection from gamesmanship, future benefits from more efficient resource use, increased competitiveness, fair distribution of burdens and a stable path to a low-carbon economy, are all maximised.
The management of the EU ETS should send long-term signals to the economy that an optimal distribution of emissions allowances will both improve the environmental effectiveness of the scheme and the extent to which emissions trading can stimulate innovation, investment and employment. This will support economic success in the EU and deliver the required long-term
cuts in emissions cost-effectively. In doing so, it will produce a beneficial outcome for society in economic and environmental terms.