PRESS RELEASES | 11/03/2019
System-wide approach key to cut transport emissions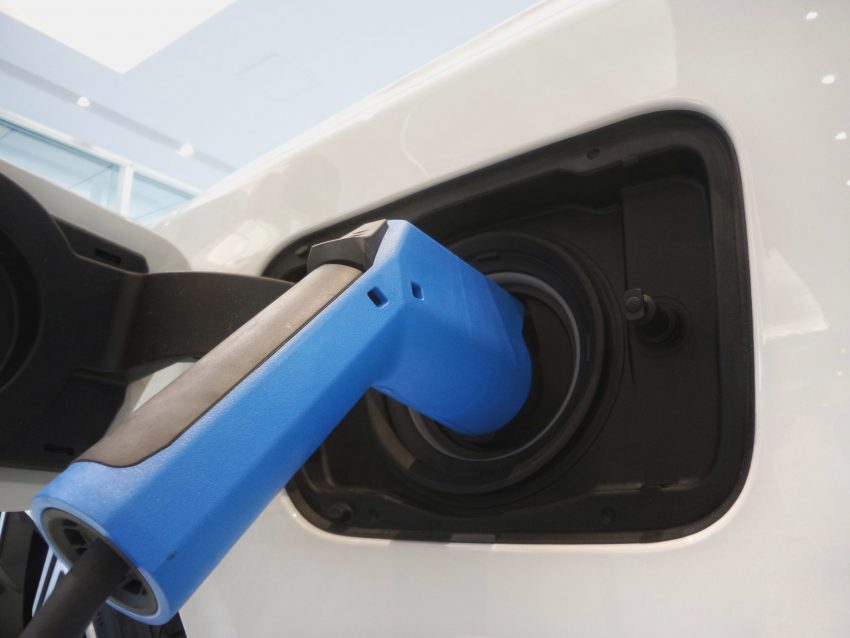 Today the Aldersgate Group publishes a new report, Shifting emissions into reverse gear [1], setting out key policies needed to deliver deep cuts in surface transport emissions. It argues that improving the overall efficiency of the transport system will be just as important as investing in new technologies and infrastructure and therefore calls on the government to take an integrated system approach to decarbonising transport, rather than treating each mode of transport separately.
This report will be launched at an event hosted by RELX Group from 1:00pm – 3:00pm on Monday, 11th March [2].
UK carbon emissions have fallen by over 42% since 1990 [3], thanks mainly to actions in the power sector. However, there has been relatively little overall change in the level of greenhouse gas (GHG) emissions from the transport sector over the same period, which is now the largest emitting sector of the UK economy accounting for 28% of GHG emissions [4]. This is happening in a context where 33% of UK drivers are more dependent on their car now than a year ago [5].
Making substantial cuts in surface transport emissions, which account for the majority of domestic transport emissions [6], is therefore essential to delivering the UK's climate targets cost-effectively. Decarbonising transport could also provide significant social and economic benefits for the UK, for example by tackling poor air quality, now the most significant risk to public health in the UK [7] and growing the manufacturing base for low and zero emission vehicles, a global market estimated to reach £1-2tn per year by 2030, and £3.6-7.6tn per year by 2050 [8].
Given the significant challenges faced by the UK's automotive industry in light of recent announcements by Honda, Nissan, Ford and Jaguar Land Rover [9], the UK cannot afford to be left behind in the global race to design and manufacture low and zero emission vehicles.
To deliver deep cuts in surface transport emissions and maximise the environmental, social and economic opportunities from the transition to a zero carbon transport system, government policy should:
1. Establish an integrated road and rail strategy to ensure that the most environmentally and economically beneficial infrastructure projects are taken forward. This should include shifting more road freight onto the UK rail network and developing a national bus strategy.
2. Devolve long-term funding and key powers to local authorities to cut emissions from short journeys. With 72% of journeys in urban areas being under five miles [10], local authorities have a key role to play to cut emissions. Similar to the stable budgets given to Network Rail and Highways England, the government should devolve long-term revenue and capital funding to local authorities so they can develop their own integrated transport strategies and empower them to require new housing developments to be better connected to sustainable forms of transport. As part of this, the decline in funding to supported bus services and the development of cycling and walking networks must be urgently reversed to cut car dependence for local journeys.
3. Improve local air quality by moving the most polluting journeys outside of urban areas, through supporting the development of Urban Consolidation Centres (UCCs) to reduce inner-city freight traffic and by implementing an ambitious national network of Clean Air Zones (CAZs) with common standards.
4. Grow the UK's global manufacturing base for Low and Zero Emission Vehicles, by setting rapidly tightening CO2 emission standards for vehicles after the UK leaves the EU, guaranteeing upfront purchase grants for electric vehicles until they reach cost parity to help drive the market until the mid-2020s, and delivering widely accessible electric vehicle charging infrastructure, with a particular focus on areas where the business case is more complex such as in rural locations.
5. Provide targeted innovation support to complex parts of the transport sector where zero emission technologies are not yet deployable at scale, such as long distance journeys and Heavy Commercial Vehicles (HCVs). This should include trialling different technologies on UK roads and rail lines, such as hydrogen and renewable biomethane, and pursuing an ambitious rail electrification strategy to close the gap with the UK's continental neighbours [11].
6. Use measures announced under the Resources and Waste Strategy to drive greater resource efficiency across the UK transport system. Measures such as extended producer responsibility schemes and product standards have an important role to play to incentivise the use of more resource efficient components such as long-lasting performance tyres, the re-use and reconditioning of electric vehicle batteries for second-life appliances and a much greater use of secondary materials in vehicle manufacturing.
Nick Molho, Executive Director, Aldersgate Group, said: "With emissions flatlining for several years now, government needs to fundamentally rethink its transport policy and work across departments to deliver the modern and ultra-low emission transport system the UK needs. This means taking an integrated view of the whole transport system to ensure that new transport infrastructure projects deliver the best environmental and economic outcomes, empowering local authorities to develop low-carbon transport systems, incentivising greater resource efficiency across the automotive industry and targeting innovation support to technologies that can help cut emissions in difficult areas such as heavy commercial vehicles, long-distance journeys and rail."
Nick Molho added: "Given the significant challenges faced by the UK's automotive industry following the announcements by Jaguar Land Rover, Ford, Nissan and Honda, the UK cannot afford to be left behind in the global race to design and manufacture zero emission vehicles. To ensure the UK is at the forefront of the shift to cleaner mobility, the government must commit to long-term financial and regulatory measures that will grow that market, such as through predictable purchase grants and tightening vehicle emission standards."
Justin Laney, General Manager of Fleet, John Lewis Partnership, said: "Radical change is needed to decarbonise long distance heavy trucks. These vehicles are the most challenging to tackle, but also the ones that deliver the biggest benefit. Our view at the John Lewis Partnership is that biomethane is the best solution for the next 20 to 25 years, and after that electrification, whereby trucks are supplied by power from an electrified overhead line. Government has been very supportive of low carbon trials, and it is important that continues, combined with creating the right tax and fuel duty regime that provides a sound, long term business case."
Andy Walker, Technical Marketing Director, Johnson Matthey, said: "The coming decade will see more change in the automotive sector than we have seen in the previous 100 years, and it is clear that if the UK is to meet its climate targets and deliver deep cuts in emissions, greater innovation across the transport sector will be essential. At Johnson Matthey, we are driving innovation in battery and fuel cell capability to meet the needs of an electric vehicle future. To put UK businesses at the forefront of the global race to decarbonise transport, further policy support is needed to ensure the UK remains one of the best places in the world to design and manufacture low and zero emission technologies."
Alexander Law, Public Affairs Manager, Michelin Group, said: "It is only by decisive action that we will be able to decarbonise the transport sector, and meet the aims of the Paris Agreement. Decarbonisation requires the collaboration of all the relevant stakeholders, the four Cs: countries and cities which have the power to bring in smart regulations, companies which can find the technical solutions and civil society which pushes for change for the better. At Michelin, our purpose is to provide a better way forward for goods and services by ensuring that mobility is sustainable and resource efficient. But we cannot do this alone, the solutions will only be found collectively."
Chris Fry, Director, Infrastructure & Regeneration, Ramboll, said: "Like squeezing a balloon, reducing emissions in one part of the transport system has tended to increase them elsewhere. Ramboll welcomes the integrated approach outlined in this new report, which will enable a step change in transport decarbonisation, unleash opportunities in the clean growth economy and help to create liveable places. It is by combining new technologies with a people-centric approach – for example in the design of Nordhaven (Copenhagen) as a carbon neutral, "five minute city" – that we can develop effective and feasible solutions to decarbonising. This makes it an incredibly exciting time to be in the sector."
Christina Downend, Climate Change Manager, Tesco, said: "Efficient and widely accessible charging infrastructure will be key to accelerate the uptake of electric vehicles, and businesses can take a lead. At Tesco, we want to be the UK's leading electric vehicle energy provider and make it easier for customers to switch to clean vehicles. That's why we have committed to roll out over 2,400 charging bays across our 600 stores within the next three years. But government must also accelerate it's own ambition on this agenda, such as by guaranteeing upfront purchase grants on electric vehicles and establishing the UK as one of the best places to develop new electric vehicle technologies."
Giles Perkins, Head of Future Mobility, WSP, said: "There's a huge opportunity to rapidly cut transport emissions since forecasts show electric cars will be cheaper to own and run than petrol and diesel in the mid 2020s, if not sooner. It's essential that the UK has the charging infrastructure ready to go for this future, learning from leaders, like Norway, where 4 in 10 of the cars sold this January were fully electric or hydrogen-powered. The move to electric fleets requires action from local authorities, developers as well as national Government, and provides tremendous opportunity for innovation and business leadership."
Jonathan Hampson, General Manager, Zipcar, said: "Car sharing is at an all time high and Zipcar UK, the UK's leading car sharing network, has a rapidly growing membership of over 250,000 members and is playing a key role in changing public attitudes to private vehicle ownership. Zipcar UK is cutting emissions by reducing the UK's dependence on private cars and bringing electric vehicles into the mainstream, with over 300 electric cars in our fleet so far.
However, to accelerate current momentum towards car sharing and meet our vision to be fully electric by 2025, we need the government to roll out efficient and widely accessible charging infrastructure and certainty that the government's upfront purchase grants for electric vehicles will remain in place. Beyond this we need government to encourage local authorities to integrate car sharing within their local transport systems."