PRESS RELEASES | 23/05/2023
Rachel Solomon Williams appointed Executive Director of the Aldersgate Group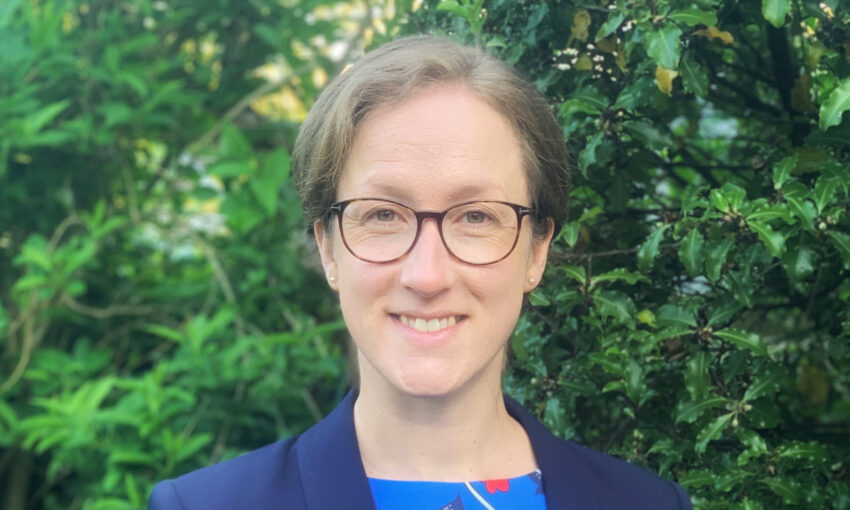 Today, the Aldersgate Group announces the appointment of Rachel Solomon Williams as its new Executive Director, with effect from 31st July 2023. She takes over from Nick Molho who helped to drive the cross-economy business voice of the Aldersgate Group for over eight years. Rachel will lead the Group's work advocating for the delivery of the UK's net zero target and nature restoration to create a thriving green economy.
Rachel Solomon Williams has dedicated her career to advancing the climate agenda in the UK and brings a wealth of experience to the organisation with roles spanning the public, private and non-profit sectors. She will steer the Aldersgate Group's work championing the case for a prosperous and environmentally sustainable economy.
Rachel joins the Aldersgate Group from KPMG, where she supported the expansion of the organisation's energy transition team, advising private and public sector clients, both in the UK and globally, on harnessing the opportunities presented by the transition to net zero.
Previously, she worked as a Deputy Director at the Department for Transport where she led its work on low carbon fuels and spent a year as Managing Director at Sandbag Climate Campaign. She has also held senior positions at Tesco, the Department for Energy and Climate Change, and the Department for Environment, Food and Rural Affairs. Throughout her career, Rachel has demonstrated interest in the opportunity for businesses to deliver meaningful, positive impact and in the vital importance of well-designed regulation in providing a level playing field for all businesses.
Ben Westerman, Head of Policy, and Signe Norberg, Head of Public Affairs and Communications, will jointly act as Interim Executive Directors and lead the organisation during the transition period until 31st July 2023.
Rachel Solomon Williams, incoming Executive Director of Aldersgate Group said: "I am incredibly honoured to be joining the Aldersgate Group at this crucial time as the business and economic case for driving down carbon emissions and restoring the natural environment has never been clearer. It will be essential that the UK captures the economic opportunities in transitioning to net zero through carefully coordinated action across Government, the private sector and civil society. I look forward to building on Nick's impressive legacy so that the Group continues to drive an ambitious policy agenda through its distinctive, authoritative business voice."
Rt Hon Theresa May MP, Chair of the Aldersgate Group, said: "The transition to net zero emissions and restoring our natural environment present the biggest economic opportunity for the UK this century. I look forward to working with Rachel in her role as Executive Director to champion the business case for decarbonising the UK economy, making better use of resources and investing in nature. To realise this opportunity, it is vital that we deliver at pace on our climate and environmental ambitions."
Nick Molho, former Executive Director of Aldersgate Group, said: "I am delighted that Rachel will be taking over the leadership of Aldersgate Group. Her significant experience in business, government and civil society puts her in a great position to strengthen the Aldersgate Group and maximise the organisation's positive impact on climate and environmental policy making. The Aldersgate Group's mission is to show how ambitious green policies can deliver both environmental and economic benefits and I have full confidence that Rachel will ensure the Group continues to deliver effectively on its mission."
Prof Emily Shuckburgh OBE, Honorary President of the Aldersgate Group, said: "It is imperative that the UK implements ambitious climate policies in order to remain on track to meet its net zero target. I look forward to working with Rachel to make sure the Aldersgate Group's work reflects the urgency with which we need to deliver ambitious climate and environmental policy change."