PRESS RELEASES | 01/03/2023
Major businesses commit to 'Nature Positive' framework to materially reduce impact on nature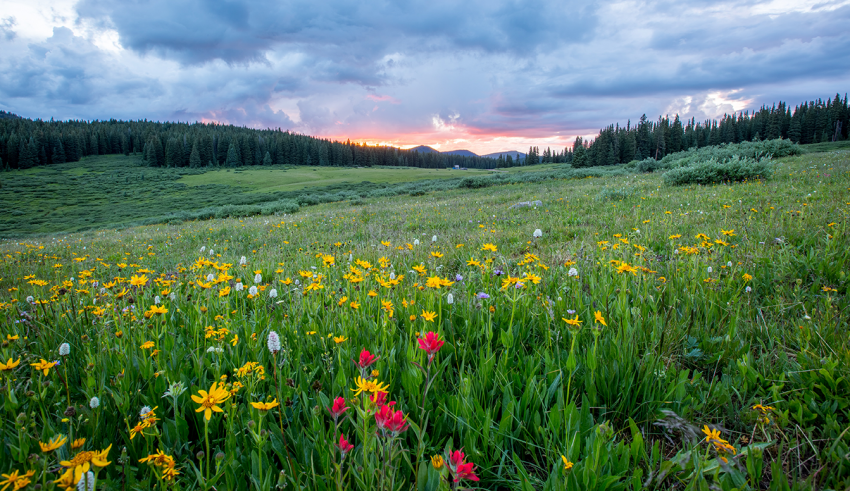 BAM UK & Ireland, South Western Railway, WSP, Wales & West Utilities and RSPB are founding signatories to a new pledge for nature
Pledge has been developed in partnership by the UK Business & Biodiversity Forum, IEMA, RSPB, WSP, the Aldersgate Group and the International Chamber of Commerce United Kingdom (ICC United Kingdom)
Follows commitments made to nature restoration at Montreal UN Biodiversity Conference (COP15) in December 2022
The Nature Positive Business Pledge, a new framework designed to support businesses to act on biodiversity loss and contribute towards nature restoration has launched today, with the support of major organisations in the infrastructure, transport, utilities and construction sectors.
Developed by a partnership of the UK Business & Biodiversity Forum, IEMA, RSPB, WSP, the Aldersgate Group and ICC United Kingdom this commitment follows the United Nations Biodiversity Conference (COP15) which took place in December 2022 and concluded with a landmark agreement to "halt and reverse" biodiversity loss by the end of the decade.
The Pledge launches with signatories from major organisations from across the UK economy and civil society including BAM UK & Ireland, South Western Railway, WSP, Wales & West Utilities and RSPB.
Signatories are expected to develop a Nature Positive Plan which includes undertaking a materiality assessment to identify where and how the organisation depends on and impacts nature; identifying a nature baseline and assessing their impact on nature relative to this baseline; and setting SMART and costed targets to address the business dependencies and impacts on nature.
Member organisations will then annually assess progress and submit a report. This will be guided by the Pledge's core principles which centre around applying the mitigation hierarchy to all facets of the business, generating long-term benefits for nature, seeking to achieve net gain or net positive outcomes, and assuming a worst case impact on nature scenario where there is lack of evidence or information.
The Pledge is for organisations of all sizes and sectors that want to reduce negative impacts on nature and play their part in its restoration, it recognises that different sectors face unique challenges and aims to offer them support in their journey to nature positive.
A webinar is being hosted by the Pledge's partners on Wednesday 1 March, 12-1pm GMT, to hear from those organisations who have made the commitment and to outline the value of making the pledge. [1]
Mark Johnston, Chair and Director of the UK Business & Biodiversity Forum, said: "Transformative and collective action is urgently needed to reverse the loss of biodiversity. Businesses play a critical role in making this happen, and this Nature Positive Business Pledge provides the necessary clarity on what is needed."
Tom Butterworth, Head of Ecology, WSP, said: "Placing biodiversity at the heart of how we design places and provide advice is vitally important. Creating places and infrastructure which support people, climate and nature – now and into the future – is a central pillar of WSP's Future Ready initiative. Governments and businesses alike simply cannot meet their climate targets without restoring nature and WSP is proud to commit to understanding our own impact on nature and working towards a nature positive future."
Gaelle Bardsley, Biodiversity and Climate Adaptation Lead, BAM UK & Ireland, said: "Protecting and enhancing the UK and Ireland's biodiversity is really important to BAM and that's why we have made it one of the key focus areas in our new sustainability strategy. The Nature Positive Business Pledge reflects our commitment to mitigate our impact on nature and help our supply chain to do the same, we are proud to be a founding signatory. This pledge is our commitment to drive action, set SMART targets and track our progress on our journey to become nature positive."
Amy Dickinson, Head of Sustainability at the South Western Railway: "At SWR protecting and enhancing biodiversity is one of our key priorities, with it forming a core part of our journey to a better future strategy. The Nature Positive Business Pledge is vital for giving us all common global framework to collaborate and track progress. By signing the pledge we commit to work with others, both locally and in our supply chain to reduce our impact and restore the natural world we all share. We are proud to be one of the founding members and look forward to working together with others to share learning and deliver joint initiatives to increase biodiversity now and for the future".
Rhodri Hugh Thomas, Sustainability and Environment Manager, Wales & West Utilities, said: "From the summits of Snowdonia to the cliffs of Cornwall, Wales & West Utilities is proud to serve communities across a rich and varied natural environment. The Nature Positive Business Pledge signals our intention to collaborate with experts, local groups and the communities we serve to protect and enhance biodiversity and work towards environmental net gain. This will build on our work to restore industrialised land and plant five trees for each that we cut down, as we play our part in delivering a net zero energy system."
Rebecca Munro, Executive Director, Fundraising & Communications, RSPB, said: "The RSPB recognises the important role businesses have to play in the recovery of nature but we all need to go beyond awareness of this and have businesses start to act across all of their operations. That's why we've signed the pledge ourselves, as we believe it will challenge us to explore nature positive in every aspect of our operations."
Chris Southworth, Secretary General, ICC United Kingdom, said: "For everyone operating in cross-border trade, the Pledge is a critical framework. Up to 80% of global trade relates to the movement of natural resources. Through the Montreal Biodiversity Agreement, we are all now committed to delivering 'nature positive' global value chains as well as net zero global value chains. The private sector is essential in making biodiversity and wider sustainability goals a reality. Our call to action is to all companies to make the pledge and help us deliver a more sustainable economy – national and global. We can do this if we work together but it starts with a commitment."
Sarah Mukherjee MBE, Chief Executive Officer, IEMA said: "Establishing the Nature Positive Business Pledge could not come at a more critical time as businesses both domestically and internationally set about implementing what was agreed at COP15. By providing a practical approach, the initiative will place businesses on the front foot in terms of playing their role in reducing biodiversity loss and working towards nature restoration. IEMA urges businesses to engage."