PRESS RELEASES | 12/10/2021
Leading companies call on UK Government to make disclosure of net-zero transition plans mandatory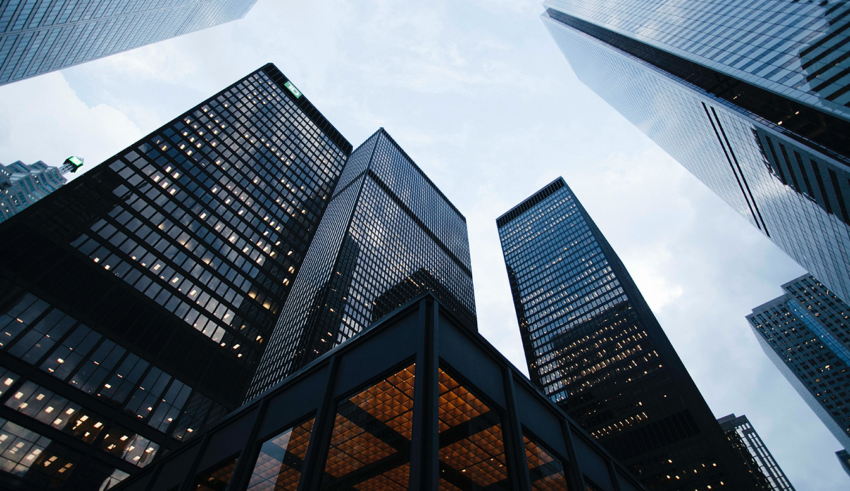 Leading UK companies including various FTSE companies and financial institutions responsible for over £4.5 trillion GBP in assets have written to the Chancellor and Secretary of State for the Department of Business, Energy and Industrial Strategy calling on the UK Government to make a landmark announcement ahead of the UN Climate Change Conference (COP26) to make the disclosure of net-zero transition plans mandatory for large companies. 
Signatories include FTSE 100 companies such as BT, Kingfisher, and Tesco, and financial institutions such as Aviva, Legal & General Investment Management (LGIM), and Santander, as well as industry groups such as the Association of British Insurers (ABI) and the Aldersgate Group, and civil society organisations such as WWF.
The letter notes that transition plans are needed for companies to credibly deliver their net-zero goals. The signatories also note that financial institutions will find it challenging to deliver their net-zero goals without having transition plans for companies in their portfolios.
The UK Government has already called on companies to voluntarily set net-zero targets and disclose net-zero transition plans ahead of the crucial COP26 summit in Glasgow. Moreover, the government has adopted a roadmap to make it mandatory by 2025 for large businesses and financial institutions to disclose climate-related risks and opportunities according to the recommendations of the Taskforce on Climate Related Financial Disclosures (TCFD).
However, although the TCFD this year has moved toward making transition plans a key part of its guidance, the UK government has yet to provide clarity on how the rollout of UK disclosure requirements will cover transition plans and other net-zero disclosures.
The letter therefore calls on the government to go a step further and make the disclosure of net-zero transition plans mandatory for large companies, with a clear timeline for rolling out this policy by 2025, and to help in developing official guidance on what a credible transition plan looks like.
The UK has a clear opportunity to catalyse a stronger and more resilient UK economy by helping to ensure that the business and finance community is prepared to meet the goals of the Paris Agreement. According to new analysis from WWF (embargoed 07.10.21, 00:01), currently only 19% of FTSE100 have disclosed a credible action plan to reduce their climate emissions to net-zero by 2050.
By committing to make disclosure of net-zero transition plans mandatory and to develop official guidance on transition plans, the UK would be at the forefront of global leadership on climate policy and standard-setting in green finance.
Michelle Scrimgeour, Chief Executive Officer, Legal & General Investment Management and co-chair of the UK Government's COP26 Business Leaders Group, said: 
"Climate change is one of the greatest systemic risks we face today and achieving net zero by 2050 will be crucial to help steer the world towards a more sustainable future. As founding members of the Net Zero Asset Managers initiative, LGIM is committing – in partnership and on behalf of our clients – to invest in alignment with the net zero emissions framework by 2050 or sooner. As long term investors we play a pivotal role,  not only in decarbonising investment products on behalf of our clients but also influencing the real economy transition by engaging with and holding businesses accountable on their net zero transition plans.
We need to see substantial change across economies and society globally to achieve this goal. While there is clear progress in many areas of industry,  it will not be enough and we are supportive of the Government in its aim to raise standards across the entire market.
As co-chair of the UK Government's COP26 Business Leaders Group, I am encouraged by the progress that is being made and the collaboration to get there.  There is still much to do and we all need to play our part. Inaction is simply not an option."
Nick Molho, Executive Director at the Aldersgate Group, said:
"It has been welcome to see climate-related financial disclosures become mandatory for large businesses in the past year, with the UK being the first major economy to introduce such regulation. However, although 60% of the world's largest companies now support, or report in line with, the recommendations of the Taskforce for Climate-Related Financial Disclosures, less than a third of PRA-regulated banks and building societies surveyed in 2020 had a science based target or net zero strategy.
We therefore see mandatory net zero transition plans as the natural next step to climate-related financial disclosures and one which is essential to drive good business and investment decisions and promote a level playing field. The plans will ensure that all corporates and financial institutions have a strategy in place to decarbonise their supply chains and assets and address climate risks. Introducing such a requirement will ensure businesses operating in the UK are equipped to support the delivery of the country's net zero target and the goals of the Paris Agreement and will put the UK economy at the forefront of the global shift towards net zero emissions."
Phil Bentley, Chief Executive, Mitie, said:
"Sustainability targets are meaningless without an action plan to make them a reality. At Mitie, we are proud to be actioning our plans and we are well on our way to meeting our target of net zero carbon emissions for our operations by 2025, whilst also helping our customers get their roadmaps in place too. By mandating that businesses disclose their own net zero transition plans, Government can play a key role in helping the nation go further, and faster, towards the decarbonisation of Britain."
Ingrid Holmes, Executive Director, Green Finance Institute, said:
"After net zero commitments are made for 2050, the clear next step is to develop robust transition plans. To date the transition plans companies have published have been of variable quality and transparency, better guidance is clearly needed – including the role and value of including information about alignment to the forthcoming UK taxonomy.
Nick Mabey, Chief Executive of E3G said:
"This remarkable letter shows there is strong & broad business support not only for disclosing risks but also for showing how companies will actually deliver on their promises. Ahead of COP26 the UK can set a global example in flushing out greenwash by supporting firms who show true climate leadership."
Tanya Steele, WWF's chief executive said:
"These leading businesses are playing their part in achieving the UK's climate goals.  But recent WWF research shows that only 19% of top UK companies have published a detailed action plan to reduce their climate emissions to Net Zero. With some of the largest UK companies calling for mandatory regulation to create a level playing field, it is time for the Government to announce legislation to ensure all large businesses publish transition plans for how they will cut their climate emissions."
Mark Versey, CEO, Aviva Investors, said:
"As a business aiming to achieve net-zero carbon emissions by 2040, Aviva supports mandatory transition plans. These are vital if companies' net zero commitments are to translate into the reduction in global emissions required to meet the Paris Agreement. Ahead of COP26, the UK should demonstrate its international leadership on climate change by stating its intention to make transition plans a mandatory requirement."
Sarah Mukherjee MBE, CEO at IEMA
"Translating corporate net-zero ambition into action requires credible transition plans which focus on delivery. Mandating this for large companies is a critical step towards a net-zero future."
Carlota Garcia-Manas, Head of Engagement at Royal London Asset Management said:
"In order to enable the necessary actions to support the Paris Agreement, climate disclosure needs to evolve from backward looking reporting to credible net-zero transition plans."
Ben Wilson, Director of Corporate Affairs and Climate Change at Association of British Insurers, said:
"Transition plans will play a crucial role in meeting our net zero ambitions and forms a key part of the ABI's own climate change roadmap. A consistent system for disclosing these plans will complement the Government's existing commitment to mandatory financial disclosure, and allow different industries to identify where collaborative, cross-sector action can have the most impact."