PRESS RELEASES | 02/05/2019
Government must seize business opportunity presented by net zero target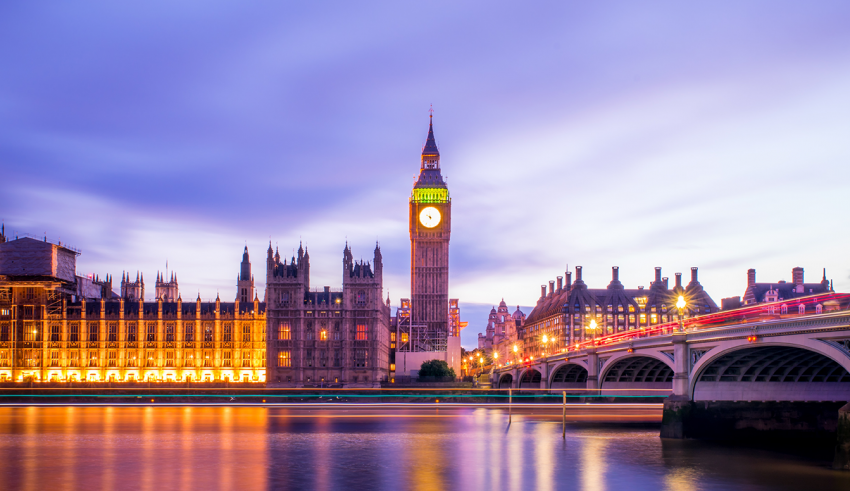 Welcoming the publication of the Committee on Climate Change's advice today [1], the Aldersgate Group urges the government to press ahead with setting a net zero target. This must be underpinned by a comprehensive policy package to deliver net zero emissions and support business investment and competitiveness. Today's report from the CCC follows the recent publication of two reports from the Aldersgate Group, setting out how innovation and business investment in ultra-low carbon technologies can be accelerated to achieve net zero emissions by 2050. [2]
Nick Molho, Executive Director, Aldersgate Group, said: "The CCC's advice provides powerful analytical backing for the growing calls to update our 2050 target to deliver the Paris Agreement's 1.5°C goal. Setting a net zero target without delay is essential to provide investment clarity for the new business models and high capital cost infrastructure required to drive down emissions. To put the UK on a credible path to net zero, the government should accelerate its efforts to meet existing carbon budgets in areas such as buildings and transport and should ensure that a net zero target is accompanied by industry-led decarbonisation roadmaps, as has been done in Sweden."
Nick Molho added: "A net zero target could provide a significant industrial opportunity for UK businesses to lead in the development and export of ultra-low carbon goods and services. However, a policy framework to accelerate innovation and support British businesses investing in low carbon technologies and solutions is essential. This requires urgently trialling key technologies such as carbon capture and storage and hydrogen at scale, introducing market standards to drive demand for low carbon goods and provide a level playing field for businesses, and using the UK's diplomatic network to encourage low carbon trade and the adoption of net zero targets globally."
Peter Simpson, CEO, Anglian Water, said: "We fully support the CCC's recommendation to tighten the UK's climate change target to net zero by 2050. At Anglian, we have seen first hand how ambitious carbon targets can disrupt established practice, drive innovation, and significantly reduce costs and environmental impacts. This experience has convinced us that more ambitious targets are not only essential but are also good for business. That is why the water industry has agreed to go even further and achieve net zero carbon emissions for the sector by 2030."
Steve Waygood, Chief Responsible Investment Officer, Aviva Investors, said: "The CCC's report makes a significant contribution, showing that a net zero economy is necessary, feasible and desirable. We urge the Government to accept the CCC's recommendations and set out a comprehensive plan to raise the investment needed to deliver the net zero target. The forthcoming Green Finance Strategy presents a key opportunity for this and we urge the government to bring forward an ambitious package that includes fiscal and regulatory levers to ensure finance flows are consistent with a net zero economy and ensures the UK leads the world in green finance."
Andy Wales, Chief Digital Impact and Sustainability Officer, BT Group, said: "Policymakers setting more ambitious targets will encourage the entire supply chain to make their own bold commitments and generate greater positive momentum towards a net zero future. BT is working to drive change with our own target to be net zero by 2045 but there is no doubt industry needs collaboration and policy support to realise it."
Duncan Price, Director of Sustainability, BuroHappold, said: "BuroHappold welcomes the Committee on Climate Change recommendation that the UK government should legislate for net zero greenhouse gas emission by 2050. We know from our research for C40 Cities that clean transport, buildings and industry can deliver significant air quality, health and economic benefits. We need government to support a series of 'no regrets' actions including adopting ambitious energy efficiency targets for new and existing buildings and, working together with the UK construction and property industry, adopt the UK Green Building Council's framework for net zero carbon buildings."
Tom Delay, CEO, the Carbon Trust: "The Committee on Climate Change report on reaching net zero emissions by 2050 fundamentally makes the best in the world even better, by strengthening the ambition of the UK's Climate Change Act. It sends an important message – it is possible, it is worthwhile and we don't have to compromise. Crucially net zero captures the public mood in the UK which is increasingly demanding urgent action on climate change and this should help to carry the Committee's recommendations over the line by securing the necessary political backing. The vast majority of businesses already recognise the opportunities that a net zero economy will bring and we expect them to embrace this ambitious goal."
Iain Patton, CEO, EAUC, said: "Universities and colleges are supportive of the recommendation to increase the UK's GHG emissions cutting target to 100% by 2050. To reach net zero by 2050, it is critical the Government invests in the enabling infrastructure and skilled people required to ensure a low carbon society. Higher and Further Education is in a prime position to undertake much of the Research and Development required to achieve net zero emissions and has a big role to play in educating and upskilling young people and those already in the workforce on this agenda. Universities and colleges are working hard towards incredibly ambitious carbon reduction targets, with 80 UK institutions committed to divesting from fossil fuels already. We will continue to work with institutions to ensure they fulfil their potential on this topic."
Nick Blyth, Policy Lead on Climate Change and Corporate Sustainability, IEMA, said: "In supporting a binding Net Zero target, IEMA believes there is a leadership and skills imperative. Innovation as a priority extends from the technical right through to leadership and collaborative skills. It is vital to equip companies and organisations with sustainability skills, in order to enable their rapid and successful transition."
Benet Northcote, Director, Corporate Responsibility, the John Lewis Partnership, said: "It's clear that rapid action is needed to avoid global climate breakdown and the UK should lead the way with an ambitious and binding zero emissions target as recommended by the CCC, along with clear decarbonisation roadmaps. It would help businesses like ours who have already committed to net zero operations ramp up decarbonisation efforts even further and unlock investment and innovation needed to cut emissions across the board."
Andy Walker, Technical Marketing Director, Johnson Matthey, said: "There is no doubt that setting a Net Zero target raises the bar. UK plc can meet this challenge, which will also ensure the UK maintains a global leadership position in the technologies required to stabilise our climate. However, this is not just a question of waiting for new technologies to be discovered but, importantly, providing the policy framework that allows us to deploy the technologies we currently have – and at scale."
John Bromley, Head of Clean Energy Strategy, Legal & General, said: "We welcome the recommendations of the CCC and encourage the government to adopt them. People and the economy benefit from prosperous low carbon jobs and a healthy environment while businesses and investors need policy certainty to plan and innovate. Adopting the net zero target would be an important step to meet both goals."
Mike Barry, Director of Sustainable Business, Plan A, Marks & Spencer, said: "The imperative for transformational action to build a low carbon society and economy is clear. The Committee on Climate Change's call for a bold Net Zero 2050 target is welcome as is its detailed analysis of the UK's potential pathway to get there. Now is the time for Government and business to respond decisively by scaling the many known solutions we have today and innovating the remaining hard to solve challenges. In doing so, we can respond to rapidly shifting societal expectations, provide global leadership and position the UK to win in a new, green global economy."
Julian Brown, Vice President and UK Country Manager, MHI Vestas Offshore Wind, said: "Today's recommendation by the CCC sets an ambitious, and much needed, vision for a low carbon UK economy. Quite simply, to achieve net zero by 2050, the UK will need to unleash the full power of the renewable energy sector. With MHI Vestas driving wind turbine innovation and industrial investment to help deliver at least 30 GW of offshore wind by 2030, the offshore wind industry is well-positioned to play a leading role in the drive to meet these targets."
Matthew Wright, Managing Director, Ørsted UK, said: "The CCC report highlights that the action needed to decarbonise the UK is both achievable and affordable. As a company that has divested its fossil fuel business to invest only in renewable energy, we are convinced that we can transition to a world that runs entirely on green energy and that this transition creates a great economic opportunity for the UK.
75GW of offshore wind by 2050 is definitely achievable. The cost of offshore wind has already reduced to the point where it is comparable with conventional generation, and it's continuing to fall. The UK has a rapidly expanding supply chain supporting the offshore wind sector, which is creating thousands of new jobs, and we are confident of attracting the tens of billions of pounds of investment required to make this a reality."
Matthew Knight, Head of Business Development, Siemens plc, said: "Siemens UK welcomes the CCC report on net zero. Businesses need to respond to the urgency and scale of the climate challenge and Siemens is committed to make our own operations net zero by 2030. Government and politicians have an important role to play. Climate change transcends politics and we call for immediate cross-party commitment to deliver net zero emissions by 2050 in line with the CCC report.
Net zero is a big challenge and businesses need to make big investments to deliver it. Government can help by setting clear policy direction, creating the right market conditions through financial mechanisms such as carbon pricing, training and skills and setting standards through regulation to raise the bar. We are committed to work with government to make this ambitious target a reality for society and future generations."
Steve Robertson, Chief Executive, Thames Water, said: "Climate change is perhaps the biggest challenge facing humanity and will directly impact on the provision of water and sanitation both here in the UK and the rest of the world. We recognise the need to urgently reduce greenhouse gases entering the atmosphere so to help build a better future for our customers and the environment, we've committed to work towards delivering net zero emissions by 2030. We continue to develop our plan on how we'll achieve this but are proud to be stepping up our ambition and encourage others to do the same if we're to collectively reduce the impact of climate change."
Bevis Watts, CEO, Triodos Bank UK, said: "Now is the time for much faster action and a clear and credible plan and policy. The government must also look beyond specific climate policy and influence climate change through an ambitious Green Finance Strategy. In the Netherlands, they have a climate agreement in place mandating the financial sector to measure and reduce the carbon footprint of finance and investment. With the right political will, the banking sector is uniquely placed to lead the transition to a sustainable economy. We need disclosure rules in the UK such as those recommended by the Taskforce for Climate-related Financial Disclosures (TCFD) and efforts to account for carbon on bank balance sheets such as the Platform for Carbon Accounting Financials (PCAF)."
Frazer Mackay, UK Managing Director of Water, Energy & Industry, WSP, said: "Net Zero makes perfect long-term business sense on the basis that the cost of inaction will outweigh the cost of action. A Net Zero goal is exactly the type of aspiration that will galvanise industry to step up its efforts to decarbonise as an immediate priority. It will embolden WSP's engineers and planners to leverage their ingenuity to devise innovative solutions to break the vicious circle between carbon emissions and economic growth."