PRESS RELEASES | 06/11/2022
COP27 must deliver concrete progress on emissions pledges, climate finance and climate adaptation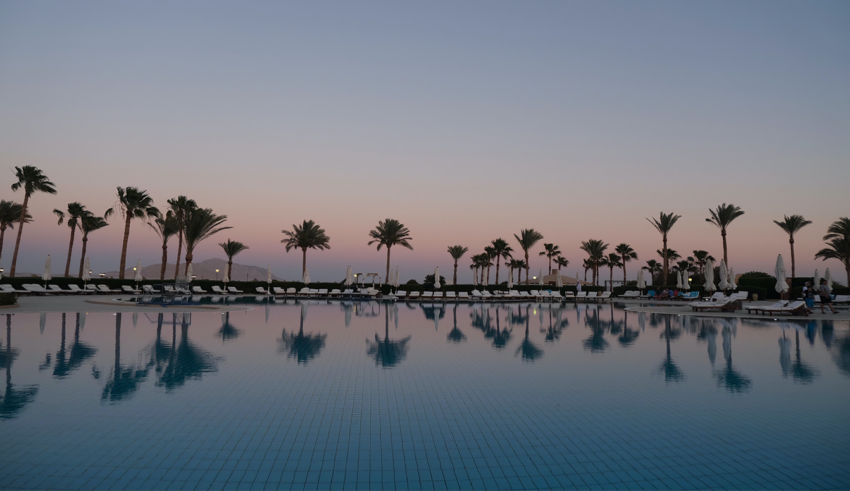 Ahead of the COP27 international climate summit, the Aldersgate Group and major UK businesses are urging the UK and world governments to honour the promises made during COP26 in Glasgow. Despite a challenging political and economic context, the rapidly accelerating impacts of climate change and the investment opportunities inherent in the net zero transition demand a swift response from the international community.
We call on all parties at the negotiations to deliver updated Nationally Determined Contributions that increase ambition in line with the 1.5C target in the Paris Agreement, to accelerate their transition towards efficient and decarbonised energy systems, meet the $100bn climate finance commitment, and agree tangible measures on adaptation and loss and damage to address the worst impacts of global temperature rises in different parts of the world. Some of the most promising initiatives launched at COP26, such as the Glasgow Breakthroughs, should also be pursued at COP27 to accelerate investment in low carbon technologies and nature restoration.
The Intergovernmental Panel on Climate Change and UN Environment Programme have made abundantly clear that rapid progress on tangible climate policy is required to set the world on a pathway to limit warming to 1.5C [1]. This year has already seen severe climate impacts such as major flooding in Pakistan and droughts across Europe [2]. When coupled with significant increases in the cost of gas and other fossil fuels, it is clear that there is an absolute imperative that the world ramps up delivery of the pledges made in Glasgow.
As outgoing COP26 President, the UK has a pivotal role to play in leading by example at COP27. We call on the UK Government to maximise its impact at the discussions and work with other nations to help them transition to a low carbon economy. This should be achieved by driving demonstrable progress on the different initiatives launched at COP26 (including the Glasgow Breakthroughs, the Deforestation Pledge and the Methane Pledge), delivering the UK's commitments on loss and damage and climate finance, and progressing key partnerships such as that agreed with South Africa to end coal power in the country. This must be accompanied by the UK continuing to deliver on its own Net Zero Strategy, through a positive government narrative on the net zero transition and clear commitments to plug the remaining policy gaps under the Strategy.
At a time of global economic instability, rapidly scaling up international efforts to reach net zero also presents an opportunity to drive growth and end reliance on volatile fossil fuels that are often vulnerable to geopolitical tensions and disruption. As outlined by the International Monetary Fund and recognised by the business community, there is an overwhelming case for concrete progress on carbon emissions to prevent severe economic impacts in the future and this represents a major investment opportunity for global markets [3].
Former Prime Minister and Chair of the Aldersgate Group, Rt Hon Theresa May MP, said: "Many countries have been impacted by extreme weather events in the last 12 months and several major economies are grappling with concerns around the cost of living, inflation and energy security. However, a lot of these challenges can be alleviated through greater investment in energy efficiency, clean energy and transport technologies and nature restoration. There has never been a more opportune time for a concerted global push to accelerate the net zero transition, put the world on a path to 1.5C of warming and provide developing countries with the climate finance support they need."
Henrik L. Pedersen, Chief Executive Officer at ABP, said: "Over the past 12 months, global events have brought into sharp focus the need to build on the promises made in Glasgow and continue progress towards a net zero future. Ports play a critical role in enabling the UK's clean energy transition and continued strong collaboration between the Government and businesses is key to achieving this at pace. From offshore wind at Green Port Hull to the development of large-scale green hydrogen production in Immingham, our ports on the Humber are driving decarbonisation in energy generation, transport and industry. We are also making significant investments to support the renewable energy transformation of Port Talbot to help deliver the UK's ambition for floating offshore wind in the Celtic Sea. These projects are critical to the UK's progress towards net zero and represent a real opportunity to create large numbers of high-quality jobs in coastal communities around the country."
Peter Jelkeby, Country Retail manager and Chief Sustainability Officer at IKEA UK and Ireland, said: "A lot has changed since COP26 in Glasgow, but the threat of climate change has only intensified. On the eve of COP27, I remain optimistic about our ability to limit global temperature rises, but to do this, world leaders need to be unified, set their ambitions high, and focus on delivery. The UK Government must also re-commit to its ambitious climate agenda after a summer of uncertainty, and provide clear and consistent policies that incentivise businesses like ours to invest and innovate. The demands for climate action from across society must be recognised, along with the need to ensure that everyone can afford and access a more sustainable life, as living standards are squeezed. Together, we can still assemble a net-zero world that is better for all."
Gabrielle Ginér, Head of Environmental Sustainability at BT, said: "COP27 needs to be about moving from pledges and ambitions to actions and implementation. Governments and non-state actors need to outline plans for how they will reach net zero and share their challenges so we can collaborate to overcome them. I am hopeful that COP27 will inspire others to join us in the race to zero. Together we have the opportunity to create a fairer, more resilient, low carbon society."
David Symons, UK Director of Sustainability at WSP, said: "It's crucial that together we remain optimistic in our ability to deliver an inclusive net zero economy by 2050. The journey is far from easy and requires fast and coordinated action, despite the many competing challenges presently facing governments, businesses and communities around the world. Our experience shows clear linkage between net zero leadership, economic growth and community prosperity, so we encourage governments to be bold at COP27 and realise the opportunity net zero brings. WSP will continue to lead in its own ambitious climate programme; decarbonising our operations, helping our clients to take fast climate action and designing projects which are ready for the future."
Julia Barrett, Chief Sustainability Officer at Willmott Dixon, said: "After the celebration of the Paris Agreement and the signing of an impressive array of commitments at COP26, the deadline has arrived for countries around the world to publish their plans for their Nationally Declared Contribution. Progress has been slow, and the challenges increased by rising energy costs, global inflation and the war in Ukraine. But with another year of extreme weather across the world, and record breaking 40C temperatures across the UK, the evidence is clear: we must start taking rapid action and deliver the changes to buildings and energy systems, to green transport and biodiversity that we need to limit global temperature rise. The pressure is on. In the words of our own strategy: its Now or Never."
Phil Bentley, Chief Executive Officer at Mitie, said: "We must all do more to accelerate decarbonisation and speed up the roll out of renewable infrastructure across Britain. We can make real progress by taking steps to reduce energy waste, incentivising organisations and consumers to make more sustainable decisions sooner, and sharing best practice across government and industry. By retrofitting our built environment, facilitating electric vehicle infrastructure, degasifying our heating, and producing more clean power, Britain can move meaningfully towards a Net Zero future."
John Scanlon, Chief Executive Officer at SUEZ recycling and recovery UK said: 'The scale of the challenge facing us as we head towards COP27 must be matched only by the scale of our ambition to work together to tackle climate change. What is good for our planet can also be good for our economy – a resource efficient economy is also a stable one, one where materials are kept in use for longer, where reliance on raw materials is reduced and where energy is recovered from materials at the end of their life, contributing towards our energy security.'
Sarah Mukherjee MBE, Chief Executive Officer, IEMA, said: "The catastrophic risks arising from irreversible global warming must be central to these COP27 negotiations. We have had record global temperatures, flooding, droughts and weather events that are all associated with a warming planet. We have to work together to achieve an agreement on a global scale that all countries can reach, otherwise we are quite simply wrecking our planet and any future we have in it. The global community must find ways to ensure countries at the frontline of climate impacts are getting the financial investments they need for adaptation and we must phase out fossil fuels. We are at a turning point where we cannot expect countries from the global South to continue to engage in the COP process when their concerns and needs remain unaddressed This conference must all be about action, and not retraction."
Julie Hirigoyen, Chief Executive Officer at UKGBC, said: "The built environment is directly responsible for around a quarter of the UK's carbon footprint. Many of the solutions to delivering the net zero transformation across the UK economy lie within our sector. However, we need the government to put in place the strategic long-range policies that will enable these and turn around the UK's fortunes on energy security and cost of living. COP27 is an opportunity to boldly present the significant business force behind the sustainable built environment movement in the UK, showing government that we remain committed to this pathway and championing the growth opportunities which net zero can deliver. That is precisely why UKGCB is calling on its members and businesses across the built environment to demonstrate their commitment to combating climate change through signing up to the UN-backed Race to Zero campaign."
Professor Ian Bateman OBE, Co-Director, Land, Environment, Economics and Policy Institute (LEEP), University of Exeter Business School (UEBS), said: "If we cared nothing for nature's beauty, were unmoved by the ongoing extinction of wild animals, and were untroubled by the impact of environmental disasters upon the poorest and most vulnerable in the world – if in fact we only cared for ourselves and our economic wellbeing – we would still want to avert climate change. Its impact on our economy and our welfare is growing at a speed that is already outpacing our ability to react and the costs of inaction are spiralling. Yet acting now can actually bring benefits outweighing those costs and avoiding the economic cliff-edge we are balancing upon. And of course if we actually do care about nature's beauty, wild species and other humans then the case for action now is incontrovertible."
References
[1] https://www.bbc.co.uk/news/science-environment-63407459 and https://www.ipcc.ch/report/sixth-assessment-report-working-group-3/
[2] https://www.theguardian.com/environment/2022/oct/05/climate-crisis-made-summer-drought-20-times-more-likely-scientists-find
[3] https://www.ft.com/content/445db695-21a2-4424-9067-b8215c5feb7e