PRESS RELEASES | 20/11/2022
Businesses call for nations to do more to keep 1.5C alive following COP27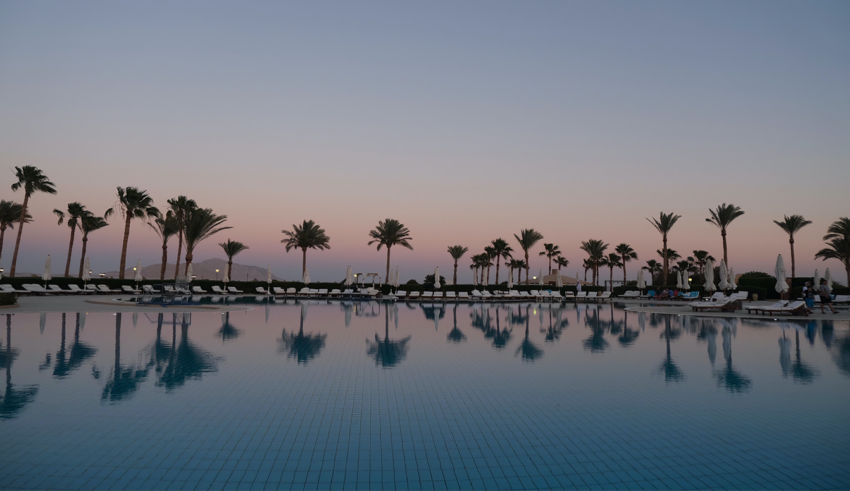 Following the conclusion of the COP27 international climate summit, the Aldersgate Group and major businesses, civil society organisations and academic institutions are urging international governments to do more to close the gap with the emissions reductions required to hit the 1.5C warming limit in the Paris Agreement.
The COP27 summit has delivered welcome progress on one of the most contentious issues in climate negotiation for over a decade, namely that of providing financial support to more vulnerable nations for the 'loss and damage' arising from climate change. However, the agreements reached at COP27 did not go far enough to recognise the urgency of reducing the production of all types of fossil fuels and to meet the call from G20 leaders earlier in the week for all nations to increase their climate targets, action plans and funding commitments to close the gap with the 1.5C warming limit.
In the face of rapidly worsening climate impacts, energy cost and security concerns driven by volatile fossil fuel prices, and economic uncertainty, all major emitting nations should use the year ahead to strengthen their emissions reduction targets and policy commitments to unleash the urgent business investment the world needs in energy efficiency, low carbon technologies and climate adaptation measures.
Businesses recognise that delivering on global climate and environmental commitments is not only essential to prevent the worst impacts of climate change, but also a major economic opportunity that could help solve key current challenges related to low investment, the cost of living and energy security. With a record $226bn invested globally in renewable energy in the first half of 2022 alone (an 11% year-on-year increase) [1] and renewables, grid and storage now representing over 80% of new global investment in power generation [2], the transition to low carbon economies is increasingly being seen in many parts of the world as an economic imperative.
However, a stable and supportive policy environment both globally and at the national level is critical to see this investment trend accelerate across all sectors of the global economy, including those such as heavy industry and agriculture where cutting emissions is more complex. There remain significant concerns that the international community is some way off from providing the clear, co-ordinated and comprehensive policy frameworks businesses need following the outcome of the summit.
Delivering the financial support promised to vulnerable nations through the new mechanisms agreed at COP27 must now be a key priority. This must be supplemented by more ambitious climate targets for 2030 (known as 'Nationally Determined Contributions') at the next summit, which can bring 1.5C back into view as a realistic limit, alongside clear national delivery plans. Crucially, climate adaptation measures must also be prioritised to address the climate risks that the world and in particular vulnerable nations are already locked into. The upcoming CBD COP15 summit will have an important role to play in this regard. Beyond the formal COP negotiation process, an important focus should also be to scale up collaborative initiatives on clean energy investments and innovation such as the $20bn deal to support Indonesia's energy transition away from coal and the initiative agreed between the UK, Kenya and Egypt.
As former COP26 President and as a country with its own legally binding net zero emissions target, the UK must continue to drive global climate ambition in this challenging context. This means making full use of the UK's highly experienced diplomatic teams to drive more ambition on NDCs and progress key practical initiatives such as the Glasgow Breakthroughs. It also means making tangible progress on strengthening and implementing the UK's net zero strategy and other key environmental commitments like the Environment Act.
Chair of the Aldersgate Group and former Prime Minister, Theresa May, said: "The United Kingdom has played a leading role in encouraging action on climate change around the world. Following on from COP27, the Government must not only progress our own climate change agenda but continue to promote and strengthen that coordinated global action. Reaching net zero and conserving our environment for future generations relies on all of us working together; many countries are facing difficult times but by making the right decisions over the next few years, we can meet our climate and environmental targets in a way that creates jobs and can be good for economies and good for our planet."
Nick Molho, Executive Director of the Aldersgate Group said: "Despite an important breakthrough on loss and damage, COP27 did not go far enough to accelerate the transition away from fossil fuels and ramp up climate targets around the world. However, the rapidly increasing pace of clean energy investment globally and the growing number of businesses taking on net zero targets show us that market trends are well ahead of the global political consensus and that the urgency and benefits of tackling climate change are recognised by large parts of the private sector.
Looking to the year ahead, we need to see more nations showing how the move to net zero emissions can deliver more, not less, economic prosperity for their citizens. By rapidly plugging the gaps in its Net Zero Strategy, the UK Government can unleash the significant private low carbon investment needed to build a prosperous, resilient and net zero emissions economy in the UK and set an important international precedent in doing so."
Steve Waygood, Chief Responsible Investment Officer at Aviva Investors, said: "The focus of this COP was supposed to be implementation. Despite welcome re-commitment to some of the ambitions already stated in Glasgow, it is clear that the implementation gap is growing when we need to shrink it rapidly. It was however hugely welcome to see the traction that transition plans are gaining in terms of turning long term ambitions into short term, measurable actions.
We need greater commitment to transition plans across the private sector but also need transition plans and guidance from governments to support their Nationally Determined Contributions and from the systematically important supervisors and regulators within the international financial architecture so that we create the enabling environment for the private sector to play its part in closing the implementation gap. The momentum building behind reform of the IMF and Multilateral Development Banks is hugely important, but needs to be supported by reform of the whole of the international financial architecture to create the conditions for private sector action to support multilateral and national ambition."
Gabrielle Ginér, Head of Environmental Sustainability at BT Group, said: "Following COP27, we need to see pledges and ambitions turned into actions and implementation. Governments and non-state actors must unite to limit global warming to 1.5 degrees. As a business, we know what we have to do. We remain committed to 1.5 c and are hopeful that others will join us in the race to zero."
Duncan Price, Global Sustainability and Climate Change leader at Buro Happold, said: "COP27 has highlighted the critical role of the built environment in providing a resilient and zero emissions future. Our research for C40 cities shows that the zero-carbon transition can deliver significant health, environmental and economic benefits. Now we need governments around the world to come forward with climate targets, action plans and funding commitments in line with a 1.5C target. "
Shirine Khoury-Haq, Group CEO at Co-op, said: "What has been achieved at COP27 should be celebrated, but we would now urge governments around the world to ensure that addressing the climate crisis is their top priority. We also urge the need for climate justice, as the burden that the climate crisis is already placing on some of the world's most vulnerable communities cannot continue. Collectively, it is imperative that we move from promises to action to combat the climate crisis.
I particularly welcome the focus during the course of COP27 on water. Water is crucial to all forms of life, but we are already hearing loud and clear from those communities in our supply chain in the global south that the climate crisis is making water security an increasingly immediate and acute issue. That is why I am proud that over the last 15 years, the Co-op has raised over £20 million to fund water security programmes in our supply chains and beyond, changing the lives of over 2.5 million people."
Judith Everett, Executive Director of Purpose, Sustainability and Stakeholder at The Crown Estate said: "Over the last week, COP27 has put the urgent need for action to address the twin crises facing nature and our climate in the spotlight. While the complexity of the challenge cannot be underestimated, the UK has shown through its creation of a world leading offshore wind sector that it is possible to accelerate green investment. With greater international collaboration and innovation around renewable energy, as well as protecting and enhancing the natural environment, we believe there is huge potential to create partnerships that can operate at scale to achieve a better future for people and the planet."
Steve Andrews, Chief Executive Officer, Earthwatch Europe, said: "Our world leaders must now show their mettle on climate change. They have the power to harness the global economic system and get its extraordinary power working in the interests of the environment. Now is the time to incentivise the right behaviour and disincentivise the wrong. We are not going to save humanity if we do not put a proper price on carbon if we overlook the importance of nature or if we continue to resist calls to tax polluters."
Rhian Kelly, Chief Sustainability Officer at National Grid, said: "Reaching net zero is more important than ever. We must harness the momentum from COP27 to redouble efforts and go further, faster to limit global warming to 1.5C. In the months ahead, there is a significant opportunity for governments, regulators and businesses to work together and accelerate progress towards a clean and fair energy transition that will create a better future for everyone."
Rich Speak, co-Founder and Managing Director at Finance Earth, said: We are delighted that the UK Government has committed £30m of seed funding to the Big Nature Impact Fund, to signal the role that private investment can play in helping to solve the twin nature and climate crises. But we also note that the annual nature funding gap is c$700Bn globally and £6Bn in the UK. Nature is a critical and essential part of solving the climate crisis. We hope that the commitments at COP26 are just the start of a wave of investment for both nature and climate. The biodiversity COP15 in Canada next month provides an opportunity for both UK Government and UK businesses to demonstrate tangible leadership on a global stage to ensure we are at the forefront of delivering the real on the ground impact that our planet and society so desperately need. Urgent delivery is what matters now.
Sarah Mukherjee MBE, CEO at IEMA, said: "At the beginning of the COP27 talks we highlighted the catastrophic human risks associated with global warming. These risks still remain in place, despite some important developments at this year's COP27, including support for a loss and damage financing fund for developing nations, and new commitments on emissions reductions and renewable energy, while the significance of Brazil's return to the world stage as a climate leader cannot be overstated.
However, much more needs to be done to support the Global South in adapting to the worst impacts of climate change, and to deliver the green skills and jobs necessary for a sustainable and low-carbon economy. IEMA is well placed to support the high-level measures agreed in Sharm El Sheikh, and will continue to make the case for a radical increase in green skills and knowledge across all sectors as we prepare for COP28 in the UAE next year."
Jack Cunningham, Director of Responsible Business at Kingfisher, said: "With the chance of breaching 1.5oC currently estimated at 50% within the next nine years, it's vital that action is accelerated to minimise the impact of climate change and drive the economic opportunities of a low carbon transition.
Whilst some progress in Egypt has been made, such as the explicit recognition of the need to accelerate clean and just transitions to renewable energy, there remains a significant gap between many nations targets and their action plans and funding commitments. From a UK business perspective, the impetus generated by Egypt should be channelled by the UK Government into strengthening its own Net Zero Strategy. This can provide the policy certainty required to encourage private investment into the necessary low carbon products and services."
Steve Scrimshaw, Vice President at Siemens Energy UK & Ireland, said: "There is no alternative to the energy transition – we need to act together for just, ambitious implementation now. There are no reasons or excuses to wait for action. All technologies needed are available and COP27 has made it clear that without major changes global warming will increase.
As one of the world's leading energy technology companies, Siemens Energy is committed to delivering on energy and renewable infrastructure projects to help nations hit their net zero targets. But we can't do this alone. It has to be a national endeavour in the UK and across the globe, with the private and public sector working together. The clock is ticking, we can do this, but there's not much time."
Caroline May, Sustainability Partner Norton Rose Fulbright LLP, Chair of The Law Society Working Group on climate change, said: "While COP27 has been useful in focussing the world's attention once again on this agenda there is an increased urgency for more sustained action across all areas of economic activity in the developed world to drive change and assist adaptation and mitigation of climate impacts felt in the developing world .Business and professional services have a huge role to play and good business must now be sustainable in all areas of activity and not just pay lip service to it. The Aldersgate Group and its members have a huge role to play in ensuring the UK steps up to its climate change commitments".
David Symons, UK Director of Sustainability at WSP, said: "COP27 has reinforced the need for businesses to have credible net zero plans in place as well as governments, and the focus on loss and adaptation has put resilience to climate change front and centre. Further, with Egypt as host, it has highlighted the unique challenges that the African continent faces. Discussion will no doubt be had on whether all was achieved during the conference that was hoped for, but it's delivery that counts now: delivering fast emission cuts, delivering resilient infrastructure and delivering the growth opportunities from climate action."