PRESS RELEASES | 26/01/2021
Businesses call for binding interim targets in the Environment Bill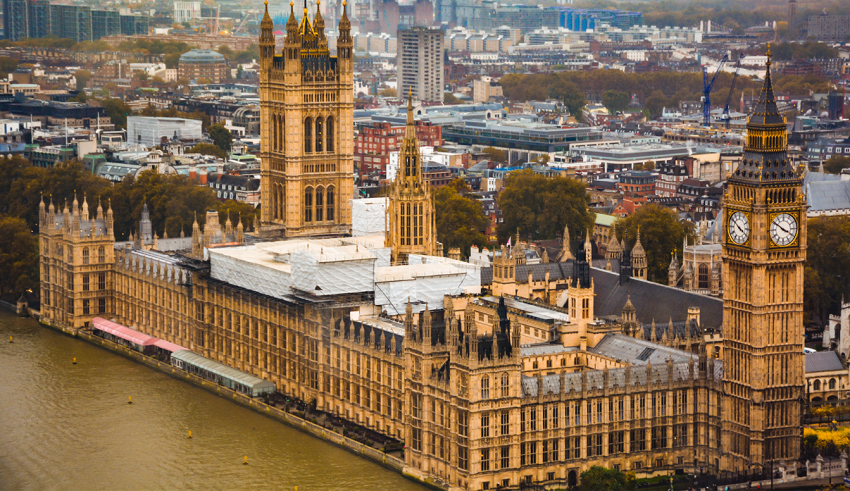 Today the Aldersgate Group and several of its business members have published a letter calling on MPs to support an amendment to make interim targets legally binding when the Environment Bill returns to Parliament on Tuesday 26 January.
The Environment Bill is a vital opportunity to establish a new, ambitious and robust governance framework that protects and enhances the natural environment. Amongst other things, the Bill sets the foundation for a new independent environmental watchdog to hold the government to account, creates long-term binding targets within priority areas (air quality, water, biodiversity, and resource efficiency and waste reduction), and introduces interim targets to support the delivery of long-term targets.
To meet its ambition and put in place a strong a strong framework to deliver environmental improvements, businesses are calling for binding interim targets in the Environment Bill. Having strong interim targets in place to drive progress on the long-term targets helps ensure that government remains on track to meet them, and it provides businesses with a clear policy and regulatory framework to invest in. Without them, we risk backloading action which could undermine the delivery of long-term targets and make their delivery more costly.
This is why the Aldersgate Group and several businesses are calling on MPs to support an amendment to the Environment Bill which strengthens the Bill by expanding the Secretary of State's duty to include meeting interim targets, in addition to meeting the long-term targets and the PM2.5 target.
– THE LETTER –
We represent businesses active across the UK economy and share the Prime Minister's vision for a green economic recovery and the development of a world-class environmental policy framework in the UK. We fully support the Government's Environment Bill and in particular the commitment to introducing binding long-term targets to improve the state of the natural environment in areas such as air and water quality, biodiversity and resource efficiency.
However, to support their credibility and avoid backloading action, these long-term targets must be underpinned by regular and binding milestones that will require successive governments to act without delay. This will provide the business community with a predictable and comprehensive set of policies, which will drive investment in the natural environment and improved environmental performance.
As the Environment Bill nears Royal Assent, we call on the Bill to be strengthened, by making interim targets binding. We stand ready to work closely with Government to deliver the improvements to our natural environment that our society and economy urgently need.
Signed:
Nick Molho, Executive Director, Aldersgate Group
Alex Plant, Director of Strategy and Regulation, Anglian Water
Sue Riddlestone, CEO, Bioregional
Peter Jelkeby, Country Retail Manager and Chief Sustainability Officer, IKEA UK and Ireland
Mathew Riley, Managing Director, Ramboll
John Scanlon, Chief Executive Officer, SUEZ
Bevis Watts, CEO, Triodos Bank UK
Julia Barrett, Chief Sustainability Officer, Willmott Dixon
Jim Coleman, Director – Head of Economics, WSP