PRESS RELEASES | 02/03/2021
Ambitious environmental regulations are key to the UK's economic recovery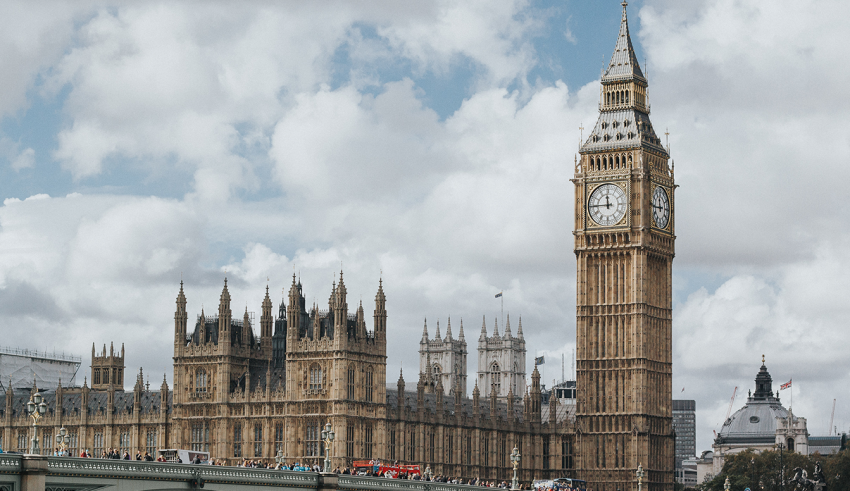 Today, the Aldersgate Group releases a new report, Fostering Prosperity [1], which shows that ambitious and well-designed environmental regulations have a track record of delivering significant economic and environmental benefits. The report, written by global design engineering consultancy Buro Happold, highlights that the business community sees ambitious environmental regulation as a key driver to aid the UK's economic recovery and achieve its net zero emissions target and other environmental ambitions. The Aldersgate Group calls on Government to recognise the value and importance of ambitious environmental regulations as part of its ongoing regulatory review [2].
The report is based on a review of specific environmental regulations in the construction, waste and automotive sectors and interviews with 20 business leaders and practitioners. It finds that the regulations studied in these sectors have delivered growing business investment in innovation, new products and services, job creation and skills.
For example, the London Plan, which establishes requirements for improving the sustainability of housing developments in London, has supported over £100 million worth of investment in heat networks, solar PV installation and carbon offsets in 2018 alone [4]. The Landfill Tax has been a net positive job creator for the waste sector and transitioning towards a more resource efficient economy could generate the creation of a further 500,000 jobs [5]. In the automotive sector, the transition to electric vehicles could generate around £3 billion of private investment and 30,000 new jobs by 2030 [6].
Interviews carried out as part of the report show strong business support for ambitious, forward looking, well joined-up and properly enforced environmental regulations, policies and market mechanisms. These are seen as essential to drive business investment in low carbon goods and services, which will support the UK's economic recovery and put the UK on track to meet its net zero emissions target and the ambitions set out in the Environment Bill and Resources and Waste Strategy.
Key recommendations include:
The UK government's ongoing regulatory review must recognise the important economic benefits of well-designed and ambitious environmental regulations and the central role they will need to play to put the UK on track for its climate and environmental targets.
To support business investment, good environmental regulation should be forward-looking, with clear and ambitious targets that tighten over time.
Environmental regulations and standards must not sit in a silo. To be economically and environmentally effective, environmental regulations should be carefully joined up across sectors and with the UK's overall industrial strategy. They should promote high degrees of resource efficiency and be accompanied by investment in supporting infrastructure (such as charging infrastructure for electric vehicles), research and development, skills and market access.
Environmental and low carbon policy should shift away from a culture of compliance and towards one of high environmental performance, promoting investment, upskilling and the sharing of resources.
Environmental regulations are only effective in shifting corporate behaviour and driving business investment if they are robustly and fairly enforced. Going forward, the role of regulators and local authorities should be enhanced, not diluted, with funding put in place to allow them to robustly enforce standards despite pressure on public finances.
Nick Molho, Executive Director, Aldersgate Group, said: "We urge the Government's Taskforce on Regulatory Reform to look at environmental regulations not as red tape, but instead as drivers of innovation, job creation and skills. If the UK is to have a durable economic recovery and put itself on a credible pathway to build a thriving net zero emissions economy, then the Government must put ambitious and well-designed environmental regulations at the heart of economic policy making."
Joan Walley, Chair, the Aldersgate Group, said: "The government's binding commitments to zero carbon and to nature protection need a detailed delivery plan. Evidence-based environmental regulations are integral to this and sustainable prosperity. Aldersgate Group's members have first-hand experience of best practice on this and are leading the call for ambitious environmental standards."
Emma Howard Boyd, Chair of the Environment Agency, said: "The UK Government hosts the G7 and the COP26 climate conference this year where discussions will focus on the economic recovery opportunities in decarbonisation and restoring nature. We have everything to gain from this in terms of jobs, trade, green goods, services and technologies. But, if polluters don't pay and enforcement activity is underfunded, then bad practitioners will undermine the leadership and ambition of many British businesses. The Green Industrial Revolution needs strong Green Industrial Regulation."
Maria Smith, Director of Sustainability & Physics, Buro Happold, said: "As a society, we're facing huge interconnected economic and environmental challenges that have been exacerbated and laid bare by the Covid-19 pandemic. This report shows how ambitious environmental regulation can help the Government facilitate prosperity and create the infrastructure for a thriving business landscape that meets the UK's environmental targets."
Gabrielle Ginér, Head of Environmental Sustainability, BT Group said: "With the second largest commercial fleet in the UK, we've outlined plans to electrify up to 28,000 of our vehicles by 2030 and we've successfully campaigned for an end to petrol and diesel vehicles sales by the end of the decade. We now need the UK Government to make sure that the right policies and regulation are in place to support the mass adoption of electric vehicles – focussing on supply, price and availability of infrastructure such as charging points across the country."
Martin Casey, Director Public Affairs Europe, CEMEX, said: "CEMEX very much welcomes this important report from Buro Happold for the Aldersgate Group; having well designed, clear and properly enforced environmental regulations is a pre-requisite to our business being able to operate efficiently. They enable us to make the right investments and decisions, and give confidence to our employees, neighbours, shareholders, and investors alike."
Tim Jackson, Professor of Sustainable Development and Director of the Centre for the Understanding of Sustainable Prosperity, said: "This timely report finally busts the age old myth that regulation holds back prosperity. Ambitious, forward-looking, consistent regulation has the potential to deliver a resilient green recovery: healthier lives, better jobs and a more sustainable economy."
Chris Smith, Managing Director, Michelin Tyre PLC, said: "Michelin believes strongly that sustainability is the key success factor of any company. This means reuniting profit, care for people and protection of the planet. Our commitment to sustainability can only fuel our belief that the recovery from the current crisis can only be green. With talk of building back better and building back greener, now is time for government to be bold and use environmental regulation to ensure that we are on track to meet the decarbonisation targets set out in the Paris Accord and help achieve the benefits of the circular economy through enhanced resource efficiency."
Olivia Whitlam, Head of Sustainability, Siemens plc, said: "Long term direction setting supported by appropriate incentives is critical to creating the certainty that business needs to help deliver on the UK's Net Zero target. As this report shows, smart and well targeted regulations have the potential to drive innovation in the Infrastructure and Transport sectors, leading to job creation and helping to facilitate a fair transition to the sustainable and resilient economy we all want to see."
Dr Adam Read, External Affairs Director, SUEZ, said: "Regulation has been key to driving innovation and investment in the waste sector for many years. With significant reform to waste and resources policy underway, our sector is expected to play a central role in delivering both a green recovery and a transition to a more circular economy. Appropriate and consistent regulation will ensure emerging policies fulfil their potential. A more integrated approach to policy setting and regulation will promote the investment and innovation needed to deliver the economic and environmental benefits of a resource efficient economy and drive decarbonisation in other sectors."
Julia Barrett, Chief Sustainability Officer, Willmott Dixon, said: "We warmly welcome this briefing from the Aldersgate Group. With construction and operation of buildings accounting for nearly 40% of global carbon emissions, Willmott Dixon has long advocated that well-designed and effectively enforced environmental regulations are a driver for enhanced business performance and growth. With the drive to net-zero this is truer now than it has ever been, providing the imperative to innovate and improve, to unlock opportunities for ourselves, our customers, our supply chain partners and the communities we work in."