AG INSIGHT | 20/06/2018
Why the UK should learn from InvestEU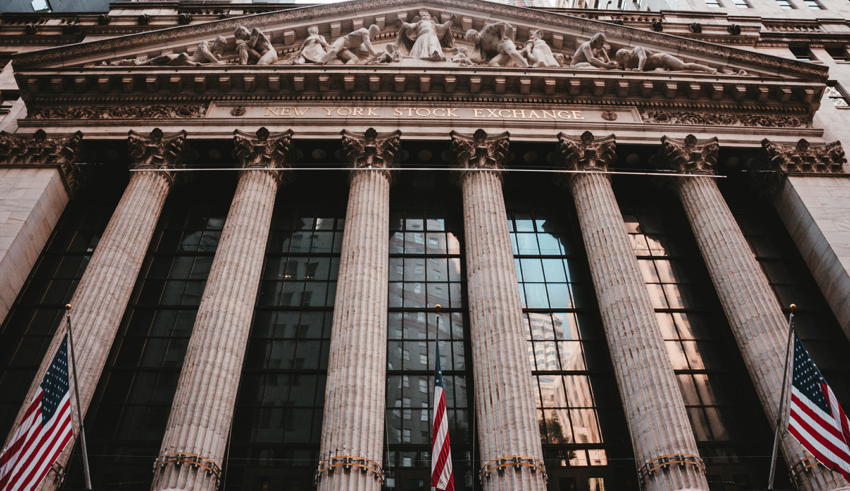 Alex White, Senior Policy Officer at the Aldersgate Group, reviews the potential of InvestEU to ensure clean growth continues to be a priority for the next European Parliament and Commission.
Earlier this month, the European Commission published InvestEU. Combined with the Sustainable Finance Action Plan, published in March this year, it shows that the EU is walking the walk on the sustainable finance agenda.
The UK should take note. With no new relevant announcements from government since the Green Finance Taskforce recommendations were launched (also in March) the Commission is upping the pressure on the UK to show how it will accelerate green finance, or risk getting left behind.
What is InvestEU and what is being proposed?
InvestEU is the name of the EU's latest Multiannual Financial Framework (MFF) proposal – the budget, to you and me – for 2021 to 2027. It will provide a €38bn guarantee and is expected to mobilise €650bn of additional investment over the 7 years, with measures designed to ensure benefits are felt across the European region. The proposals depart from the previous budget, the "Juncker Plan", in several ways.
At its heart, InvestEU aims to simplify the process of applying for EU funding, thus improving access to finance. It does this in three ways:
A single point of access for funding, pulling together up to 14 existing financial instruments under a single rule book
A single point of access for technical assistance, merging 13 assistance services into a sole Advisory Hub
An 'InvestEU portal' database to help projects gain global visibility and attract potential investors
The funding will be organised into 4 key 'windows' of access: (i) research, innovation and digitalisation, (ii) SMEs, (iii) social investment, and (iv) sustainable infrastructure. This simplifies the funding process enormously and reduces administrative barriers, as those seeking finance simply identify the right 'window' for funding, and then let InvestEU work out where to send them from there.
The sustainable infrastructure window covers a wide scope, ranging from transport and energy, to supply and processing of raw materials, to space, oceans and water, and deployment of innovative technologies that contribute to the environmental or social sustainability objectives of the EU.
There are a number of features to InvestEU which go to the heart of the Aldersgate Group's recommendations on increasing green infrastructure investment: a sustainability proofing requirement, using targeted funding to tackle market failures, and a focus on technical assistance.
Sustainability proofing
Projects that fall within the sustainable infrastructure policy window will be subject to climate, environmental and social sustainability proofing to "minimise detrimental impacts and maximise benefits on climate, environment and social dimensions". Applicants will have to provide information to prove this, based on guidance to be developed by the Commission.
This 'proofing' proposal sounds similar to the High Level Expert Group on Sustainable Finance's recommendation to 'Think Sustainability First', and indeed the Aldersgate Group's own recommendation to the UK government, that any government infrastructure investment should be aligned with the UK's environmental goals.
In developing the guidance, the Commission should ensure it is coherent with the work on establishing a European sustainability taxonomy for investment that the Commission has committed to as part of its Sustainable Finance Action Plan. Divergence will add confusion and undermine the efforts to increase investment flows.
Once the guidance is developed, the Commission should look at broadening this proofing requirement to all 4 funding windows. It stands to reason that spending in any window should avoid detrimental climate, environmental and social impacts at a very minimum.
Tackling market failures
The Commission has proposed that projects eligible for funding must be economically-viable projects that face a market failure or investment gaps. Funding should crowd-in private investment as much as possible and be additional, and all projects must help to meet EU policy objectives.
It is precisely this additional and targeted funding for infrastructure projects in difficult-to-finance areas (like natural capital projects and domestic energy efficiency) that will help to meet the UK's Clean Growth Strategy and 25 Year Environment Plan, which the Aldersgate Group has been calling for at the domestic level in our recent report Towards the new normal: increasing investment in the UK's green infrastructure. The UK government could take inspiration from InvestEU and consider how providing guarantees for projects meeting these eligibility criteria.
Technical Assistance
We've seen repeatedly that novel projects need technical assistance to become bankable. For example, the REBus project (on which the Aldersgate Group was a partner) demonstrated that businesses trialling new resource efficient business models largely would not have been able to do so without access to expertise, including developing business models, market research support and customer engagement. Even projects by large corporates like Sky and Samsung required technical advice and funding to develop a successful resource efficient business model.
So it's great to see that technical assistance and capacity building continues to be a central pillar of the EU budget through the Advisory Hub. The Advisory Hub is designed to provide support throughout the investment cycle, including support for the identification, preparation, development, structuring, procuring and implementation of projects and related capacity building. Crucially, the Commission has set this up with the aim of boosting the development and implementation of a pipeline of bankable projects: music to my ears. As investors have told us time and time again, with all the appetite in the world, there can be no investment without a robust pipeline of projects.
With European Parliamentary elections coming up in the next year, the multiannual structure within InvestEU may prove to be a crucial tool to ensure clean growth continues to be a priority for the next Parliament and Commission. Closer to home, it's time for the UK government to get a move on and show what regulatory and fiscal actions it will take to boost green finance, or risk losing out to Europe.
Alex White is Senior Policy Officer at the Aldersgate Group