AG INSIGHT | 05/04/2023
UK heading in the right direction but needs to step up a gear on net zero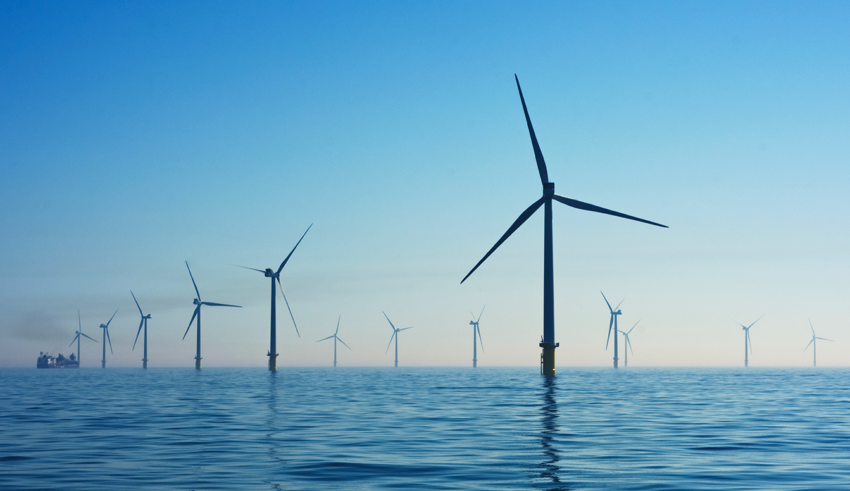 The "Green Day" announcements arrived with a positive framing coming from the very top of Government and offered a range of measures covering a broad cross-section of the economy. But the UK needs to rapidly address three core challenges if it is to hit its net zero target and maximise the economic benefits of the transition, argues Nick Molho, Executive Director of the Aldersgate Group.
On the 30th March, the UK Government released a raft of documents that provide an update on how it intends to hit its net zero target and tackle other important challenges such as energy security. This included a new strategy to "power up Britain", an updated Green Finance Strategy and a range of other policy documents and consultations.
These "Green Day" announcements came soon after Mission Zero, the independent review of net zero led by Chris Skidmore MP, concluded that decarbonisation was the biggest global economic opportunity of the 21st century, but warned that the UK risked falling behind without more decisive policy commitments. They also followed warnings from the world's top scientists at the Intergovernmental Panel on Climate Change (IPPC), who urged the world's major economies to make a significant dent in their emissions this decade to prevent the worst impacts from climate change.
A positive step forward
There are many positives to the "Green Day" announcements that are worth highlighting. First off, the framing of the overall announcements showed a clear recognition from the Prime Minister, Chancellor and other ministers across Government that the transition to net zero emissions is not just a climate necessity, it is an essential part of reaching the UK's energy security and economic policy goals. The value of such clear messaging from the highest levels of Government matters a lot to business at a time when investors' perception of political risk can have a huge impact on confidence and the cost of financing low carbon projects.
Getting to net zero requires ambitious and co-ordinated action across multiple parts of the economy. On that count, the new announcements made positive progress, with policy measures and investment announced for a range of sectors including heat pumps, energy efficiency, carbon capture, hydrogen, zero emission vehicles and floating offshore wind.
Among these, it was particularly encouraging to see the Government setting out a clear intention to address the planning delays that have so badly affected the roll-out of power grid infrastructure in the UK, albeit this will need to be translated into detailed planning reforms in the near-term. The rapid roll-out of new transmission lines is absolutely essential to connect the significant pipeline of renewable projects due to be built this decade, and to help major industrial sectors such as steel and cement to receive the large amounts of clean electricity they will need to decarbonise their operations.
The consultation to mandate car manufacturers to sell a growing proportion of zero emission vehicles in the coming years (a "zero emission vehicles mandate") could, if undiluted and rapidly implemented, also turn out to be a key intervention in growing the supply of clean vehicles for UK consumers.
Also noteworthy was that some announcements had an 'industrial strategy' feel to them as opposed to being purely market-led. The funding commitments to build a UK manufacturing base in heat pumps and floating offshore wind power are a recognition that an economically successful transition to net zero requires simultaneous action on supply chain growth as well as technology development.
Tackling outstanding policy and institutional gaps
However, for all the good narrative and breadth of announcements, there is still much work to be done to match the environmental and economic ambition called for in the IPCC's report and the Skidmore Review. The UK still faces three major challenges if it is to firmly put itself on a credible trajectory towards its net zero target whilst maximising economic opportunities in the process: a policy challenge, an institutional challenge and a public investment challenge.
The first challenge facing the Government is to plug outstanding policy gaps. Some sectors such as homes, surface transport or heavy industry still do not have the full suite of policies needed to attract private investment in low carbon technologies at the pace, scale and affordable cost required. Homes are a particularly good example. The additional funding announced for energy efficiency and heat pumps is welcome, but it cannot be a substitute for the comprehensive and long-term policy plan the UK needs to retrofit around 27 million homes in the next decade. Regulatory energy efficiency standards, fiscal incentives, investment in skills, and better information for householders are all urgently needed.
The second challenge is an institutional one. Despite the recommendations from the Skidmore Review, the Government opted not to create a Net Zero Delivery Body for the time being. This needs to be remedied soon, as it is difficult to see how a major economy such as the UK can be decarbonised in less than three decades without an independent body co-ordinating and overseeing the timely delivery of key policy measures across Whitehall.
Keeping up with the competition
Finally, with the US now committed to spend around $369bn on clean technologies as part of its Inflation Reduction Act and the EU looking to follow suit as part of its Green Deal Industrial Plan, the UK faces a major investment challenge. In order to remain at the forefront of the development and commercialisation of low carbon technologies and position itself as an attractive destination for private investment, the Government will need to make some further public investment commitments in the near future. These should be focused on technologies and sectors such as green steel which are critically important to the future of the UK economy and where market failures currently act as a barrier to investment.
A huge amount of work from across Whitehall culminated in the Green Day announcements and there were some important steps forward made on the day. The UK's commitment to decarbonise its economy is clear but the Government – and its successors – will need to step up a few more gears in order to fully match the scale of the environmental and economic challenge that is at stake. The reduced environmental risks and economic benefits of making a fast transition to a net zero emissions economy are worth it.