AG INSIGHT | 30/11/2020
Time to set a new precedent for global trade policy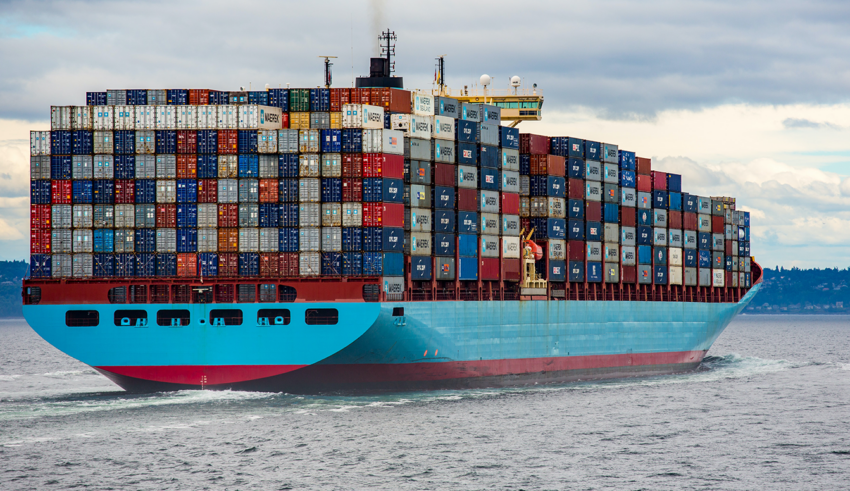 UK trade policy must set an ambitious new precedent that supports low carbon growth and accelerates global efforts to reduce emissions and restore biodiversity, argues Kate Young, Public Affairs Officer at the Aldersgate Group.
With its departure from the European Union, the UK has the opportunity to develop its own trade policy for the first time in 40 years, enabled through the Trade Bill currently passing through Parliament. Over the last two years, debates on this Bill in the Houses of Commons and Lords have raised an expansive breadth of concerns from all parties – from protecting British food and animal welfare standards, to using trade and investment policy to achieve sustainable development goals, to securing workers' rights across supply chains and safeguarding creative and cultural assets.
Modern free trade agreements have moved far beyond facilitating lower tariffs, and new agreements are likely to have implications on almost all spheres of public policy. The convergence between trade and environmental issues in particular intensifies year on year as trade and investment regimes confront increasingly ambitious domestic regulatory measures for environmental protection and climate change mitigation.
Risks and opportunities from the UK's new trade agreements
Free trade agreements present opportunities for countries like the UK to promote ambitious environmental standards abroad and strengthen their economic competitiveness through exports of low carbon goods and services. For example, it is estimated that the UK low carbon economy could grow by 11 per cent every year to 2030 and that by 2030, the global market for low carbon goods will be worth more than £1tr year, representing an increase of seven to 12 times on today. Long term certainty that the UK's trade policy will be coherent with the net zero emissions target will be essential to keep attracting private investment in essential technologies and services.
Despite these opportunities, under current precedent trade deals also pose often unintended but acute risks to the ambitions of our climate and environmental agenda. These include UK environmental and climate standards being diluted by provisions to reduce regulatory barriers, the competitiveness of innovating UK industries being undermined by lower standard imports, and a rise in the unsustainable use of natural resources/emissions in exporting countries.
Although Free Trade Agreements (FTAs) increasingly include provisions on trade and sustainable development (TSD), there is considerable doubt about their effective implementation and enforcement. A notable example is the Mercosur trade agreement, agreed last year between the EU and the South American Mercosur bloc, which continues to raise alarm bells due to a lack of adequate environmental safeguards given the likely impact on deforestation in the Amazon. Further, investment provisions such as Investment-State Dispute Settlement (ISDS) and regulatory cooperation have been shown to create a "chilling effect" on the introduction of new regulation, undermining the ability of governments to take action in the public interest.
Putting sustainability at the heart of FTAs​
To respond to this challenge, UK trade policy must set an ambitious precedent, which promotes a race to the top for environmental standards, enhancing areas of mutual supportiveness whilst addressing areas of potential conflict to our climate goals. We must go further than warm language in unenforceable and siloed environmental chapters and ensure that FTAs in their entirety are contributing positively to social and environmental objectives.
Existing FTAs include environmental chapters that are not enforceable in the way that economic chapters are, through the use of sanctions for noncompliance, and the UK should set a step change here. Environmental and sustainability provisions should also be integrated into sector specific chapters of FTAs to ensure ambitions are mainstreamed. FTAs and investment agreements should exclude any provisions that would create obstacles to the UK's right to regulate towards our net zero and Environment Bill targets, and to apply regulations effectively on participants on the UK market.
With net zero targets recently announced by the likes of Japan, Canada, South Korea and China and a new incoming Director-General of the World Trade Organisation, the time is ripe for a concerted push from the UK to transform global trade policy. The UK should look to join ambitious frontrunners such as those behind the Agreement on Climate Change, Trade and Sustainability (ACCTS) that aims to eliminate tariffs on environmental goods, eliminate fossil fuel subsidies an develop guidelines for eco-labelling. Introducing a phase-out of financial support for international fossil fuel projects through the UK Export Finance (UKEF) would set a world leading example and send a signal to the investment market about the importance of the net zero transition.
In support of these aims, there is an urgent need for transparency and robust democratic oversight to oversee the formation of future trade policy. At the very least, the Trade Bill now passing through Parliament must be amended in the coming weeks to provide the UK with a modern scrutiny regime for the negotiation and ratification of new FTAs. The Bill currently misses the opportunity to give parliamentarians the ability to fully consider the opportunities, risks and transition impacts that trade agreements can have on big businesses, SMEs, civil society and consumers.
A green and democratic trade policy
The crafting of the UK's future trade policy will require careful navigation and sufficient democratic oversight to ensure compatibility, not hindrance, to the UK's ambitious goals of delivering a green recovery, reaching climate neutrality and halting the loss of biodiversity. Under current precedent, trade agreements can drive a race to the bottom in environmental
protections and create obstacles to introducing new standards. It is in the UK's economic, social and environmental interests to take a different path and establish a world-leading trade policy that incorporates climate considerations at the core of its mandate.