AG INSIGHT | 15/03/2022
The key lesson from the Ukraine crisis? Shifting to net zero is more important than ever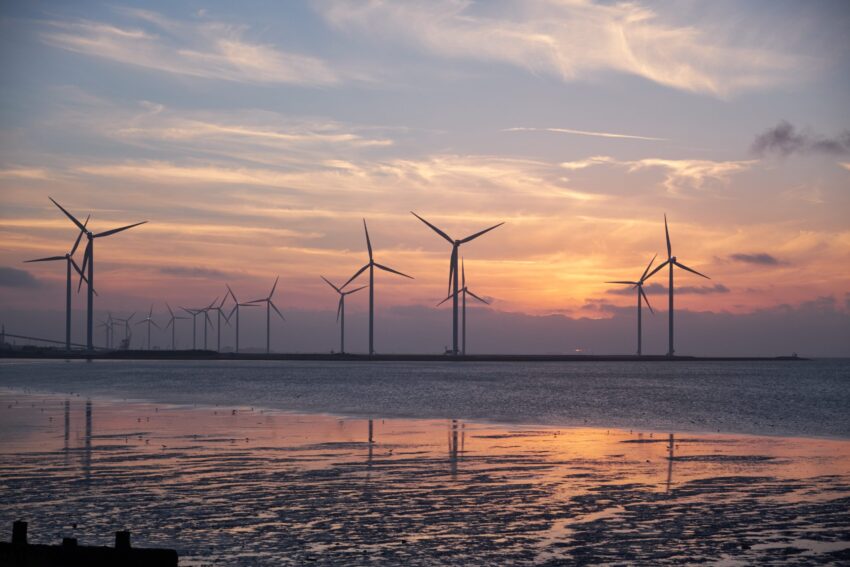 The last six months have seen a major rise in gas prices in the global and UK market, which have in turn contributed to significant concerns around the cost of living. This has now been amplified by the events in Ukraine, which has caused gas prices to double again in the first two weeks of the conflict.
As gas is a globally priced commodity, Europe and the UK are facing severe impacts. UK energy bills were already set to increase by over 50 per cent in 2022 prior to the Russian invasion of Ukraine, with further increases now feared.
Developing new sources of fossil fuel production: a tempting but inadequate answer to the crisis
In light of this critical situation, some have argued that the UK should increase its domestic production of fossil fuels and, in particular, look for new options such as shale gas. This point of view is understandable and there is a reasonable case to be made in the near-term for improving gas storage capacity and optimising production from existing fields in the North Sea. However, developing new forms of fossil fuel exploration such as shale gas is unlikely, in reality, to do much to improve the UK's energy security and its resilience to volatile fossil fuel prices.
In the specific case of shale gas, this is partially because it would take many years before any new sources of exploration could deliver increased supplies of gas in the UK but also because the actual volumes of gas that could feasibly be technically and economically extracted in the UK are likely to be limited.
More importantly, regardless of where fossil fuels such as oil and gas are produced, these fuels remain globally priced commodities. Their price will vary depending on international changes to energy supply and demand as well as major economic and political events. Russia is a significant producer and exporter of oil and gas, with 32 per cent of the EU's gas demand in 2021 having come from Russia. The Kremlin's actions, therefore, have a significant bearing on the price of gas produced not only in Russia, but around the world too, including the UK.
If the government really wants to strengthen the UK's energy independence from countries like Russia and make its economy and businesses more resilient to volatile fossil fuel prices, it needs to accelerate its efforts to build a net zero emissions economy.
Moving to net zero emissions: the key to long-term resilience, energy security and levelling up
Putting the UK on track for net zero emissions by 2050 – as required by the Climate Change Act – involves building a zero-carbon power system predominantly based on renewable energy by 2035, whilst significantly improving the energy efficiency of homes and buildings. It also requires converting several sectors of the economy such as transport, heating and heavy industry to run more heavily on electricity rather than oil and gas.
If done in a timely way, such a transition would significantly improve energy efficiency across the UK economy, reduce its dependence on fossil fuels and make it far less vulnerable to the volatile prices that go with them. It is not a surprise that in its recent 10 Point Plan to help the European Union reduce its dependence on Russian gas by over a third, the International Energy Agency majored on the importance of accelerating investment in renewables, energy efficiency and electric heat pumps.
The good news is that the UK has already made some important progress in building a non-fossil-fuel based power system, with over 60 per cent of electricity demand met by renewables and nuclear power in February 2022 and renewables alone having provided around 40 per cent of the UK's electricity demand in the last two years.
What's more, the rapidly declining cost of renewable technologies such as offshore wind – the price of which fell by two thirds between the first auction in 2014 and the third auction in 2019 – is making a transition to a clean energy system far more affordable than was previously anticipated. Even when taking into account the cost of integrating renewables to the grid, an increasing number of new renewable energy projects – including some of the UK's offshore wind farms under construction – are becoming cheaper to build than the cost of running existing gas plants and incur no fuel costs once built. Together with efforts on energy efficiency, the transition to a clean energy system could deliver more predictable and affordable energy bills for businesses and consumers alike in the long term.
From a business perspective, moving to a net zero emissions economy is not just about greater energy security and less price volatility. It's also about investment and jobs. The transition to net zero emissions is particularly useful to the government's Levelling-Up agenda as it can drive investment, job creation and upskilling across the country and well beyond just London and the Southeast.
The offshore wind sector is expected to employ up to 70,000 people by 2026 in areas such as Yorkshire and the Humber, Scotland and the Solent; the insulation industry will need to employ 30,000 additional workers a year from 2025 to 2030 to make the UK's 28 million homes more energy efficient; and the Northeast of England will be home to the UK's first major electric vehicle battery factory, employing up to 3,000 people in Blyth by 2028. The decarbonisation of heavy industries such as steel, chemicals, glass and cement can bring much needed low carbon investment, upskilling opportunities and jobs in industrial clusters like Merseyside, Teesside, Humberside and South Wales.
Time to make a decisive shift
The UK has made some important progress towards building a net zero emissions economy but much more remains to be done, with many steps already set out in the government's Net Zero Strategy. Fully decarbonising the power grid by 2035 will be essential to reduce fossil fuel dependence and cut emissions in other parts of the economy.
This requires maintaining a predictable and stable investment regime to accelerate the roll-out of low carbon power projects such as offshore wind, whilst supporting innovation investment for technologies with great potential, such as floating offshore wind. Their deployment needs to be carefully co-ordinated with the development of the transmission infrastructure needed to connect these projects to the grid.
The government also needs to tackle the inefficiency and gas dependence of the UK's buildings and homes. This requires introducing a range of incentives and regulations to significantly improve insulation in homes, whilst accelerating the roll out and cost reductions of low carbon forms of heating such as heat pumps. Other priorities should include continuing to oversee a fair distribution of charging infrastructure across the UK to support an even uptake of electric vehicles as well as facilitating the electrification of parts of heavy industry by introducing measures – such as a system of zero carbon power purchase agreements (PPAs) – that will make industrial electricity prices far more competitive.
The gas price crisis and Russian invasion of Ukraine have created huge challenges for the UK's energy security, its economy and society at large. The best way to address these is to avoid knee-jerk reactions and instead, accelerate the transition towards net zero emissions which the UK has already begun. The benefits in terms of energy security, economic resilience and levelling up are worth the upfront investment.