AG INSIGHT | 03/10/2018
The EU's mid-century climate strategy: a 2050 roadmap should lead to 1.5 °C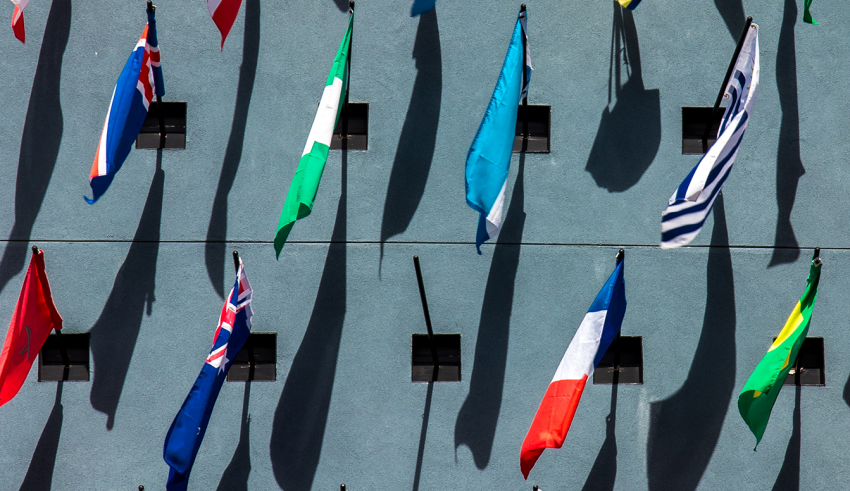 Decarbonising the EU's economy before 2050 will require greatly intensified ambition across all sectors, argues Danielle Lane, UK Country Manager at Vattenfall.
Climate change is one of the greatest challenges of our time. The planet is rapidly getting warmer as a result of the increased concentration of greenhouse gas emissions. Turning this around will require a profound transformation of the world's energy systems over the coming decades. Work has already started to deliver on the Paris Agreement, but clearly effort must be greatly intensified across all sectors and regions if climate change goals are to be met.
Fossil-free within one generation
Vattenfall has an ambition to become fossil-free within one generation. This strategic objective has already led to significant changes in our portfolio. We are continuously moving out of CO2 heavy production assets, while investing in renewable energy and fuel switching. To date, we have more than 2.75 GW wind power capacity in operation in Europe and a pipeline to the value of 7 GW by 2023. At the same time, we recognise that it will not be enough just to make the energy sector CO2-neutral. For that reason, we have entered into a number of strategic partnerships to support the decarbonisation of other major CO2 emitting sectors, such as industry and transport, primarily though electrification. One example is HYBRIT, in which Vattenfall cooperates with the Swedish mining and steel industry (LKAB and SSAB), to achieve a major technological shift replacing coal with hydrogen in the steelmaking process, potentially leading to around 10 % reduction of national CO2 emissions.
An EU climate and energy roadmap to 2050
In a few months, the European Commission will present an updated version of the EU 2050 climate and energy roadmap. Many assumptions have changed since the EU 2050 roadmap was first developed in 2011. The overall European economy has recovered, and new low-CO2 technologies have become more competitive and gained market share. Most importantly, however, the Paris Agreement was adopted in 2015, through which world leaders made clear their commitment to urgently address climate change and to strive to limit global warming to 1.5 °C.
The IPCC's special report on the 1.5 °C objective will be a very important input for the EU scenarios as it provides the scientific evidence in terms of how much more quickly global GHG emissions must reduce. So far, the combined effect of all national plans (NDCs) submitted under the Paris Agreement is largely insufficient to limit global warming to well below 2 °C (projections rather suggest 3.2 °C, even if all the pledges are implemented). In this context, the EU will have to increase its current 2030 climate target beyond 40% GHG emission reductions, as well as revisiting its 2050 climate target as a part of its mid-century climate strategy, which all parties need to communicate to the UNFCCC secretariat by 2020.
What is the role of policymakers?
Decarbonising the whole EU economy before 2050 is an unprecedented challenge that will require vast amounts of new investment over the next decades. To make this transition affordable, it is important that the right incentives are provided at an early stage. Next to a robust international CO2 price, it will be critical to establish well-functioning and further integrated power wholesale markets, a supportive financial system, as well as favorable conditions for R&D and innovation in new technologies that have potential to significantly reduce CO2 emission in the future.
Vattenfall believes that the EU Emissions Trading System (ETS) should be the principal instrument to achieve the EU's climate targets in the sectors which are captured by this policy. It is one of the most long-term, cost-effective and internal market compatible policies available for the purposes of significantly reducing CO2 emissions. The EU ETS Directive has recently been subject to a significant overhaul to improve its functioning and make it fit for purpose for the next trading period which starts in 2021. On the whole, Vattenfall is supportive of the agreed EU ETS reform, especially the provisions that imply that large amounts of surplus allowances will be permanently removed from the EU ETS market in the coming years. This has already led to a stronger CO2 price signal to incentivise the reduction of emissions. However we are firmly of the view that the Linear Reduction Factor (LRF), which determines the annual pace of reducing the ETS allowance cap, should be increased further than the now agreed 2.2 % from 2021. As a result, CO2 emissions from the EU ETS sectors would decline more steeply, which will be necessary once the EU has aligned its long-term climate targets with the Paris Agreement.
Vattenfall's strategic goal to become fossil-free within one generation fits well with the global objectives on climate, as well as the expectations of our customers. To succeed, we need EU climate targets that are fully consistent with the Paris Agreement's objectives, as well as a robust regulatory framework which guides the whole sector in the same direction. In the interest of cost-efficiency, predictability for investors and the global community's ability to keep its temperature goals within reach – now is the time to set the EU's climate policy on the right course!
Danielle Lane is UK Country Manager at Vattenfall
—-
This blog is part of the Aldersgate Group's series ahead of IEEP's Think 2030 conference, for which the Aldersgate Group is a partner. Think 2030 is a new sustainability platform bringing together businesses, policy makers, think tanks, civil society and local authorities to explore and take forward solutions to Europe's most pressing sustainability issues ahead of next year's European Parliament elections.