AG INSIGHT | 11/07/2017
The era of the "clean car" is getting closer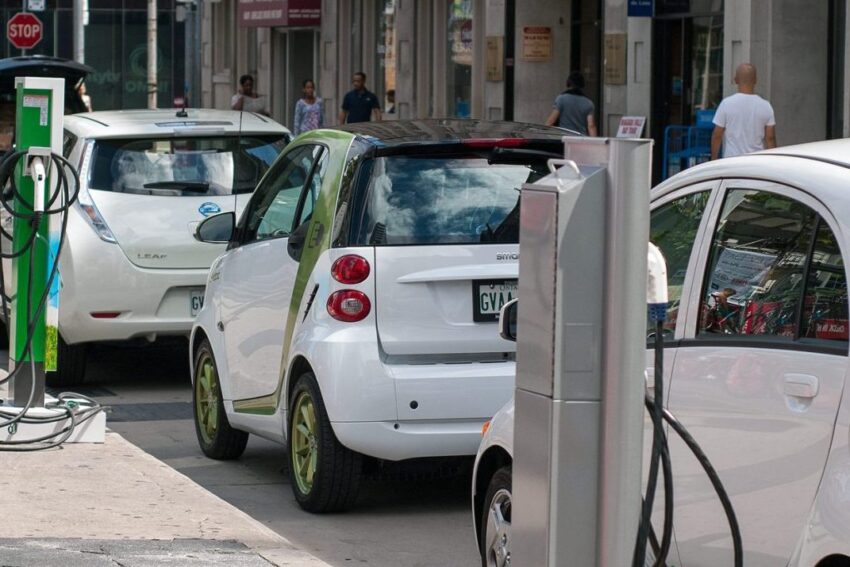 Beyond the growth of renewable technologies in the power sector, significant technological and corporate changes are also afoot in the car industry. If accompanied by innovative and holistic policies, these could make an important dent in road transport emissions, argues Nick Molho, executive director of the Aldersgate Group.
Beyond the occasional excitement for the latest electric car model, the transport sector is an often forgotten part of the debate in the fight against climate change. Yet, it represents an important share of global greenhouse gas emissions. In the UK for example, the transport sector was responsible for 26% of the UK's emissions in 2016 and its emissions have been rising for the last two consecutive years. For the UK to meet its climate targets under its fifth carbon budget (which requires a 57% cut in emissions by 2030 relative to 1990 levels), the Committee on Climate Change estimates that transport emissions will need to fall by 44% by 2030.
Road transport in the green spotlight
However, the momentum to cut emissions in the transport sector received a welcome boost in the first week of July. First came two big developments in the car manufacturing industry. Volvo, one of the most established car manufacturers, announced on July 5th that from 2019 onwards, it would no longer sell cars that relied solely on an internal combustion engine; instead, it will sell fully electric, plug-in hybrids and mild hybrid cars, the latter consisting of a small petrol engine and a battery. This happened as Tesla, the current leader in electric car manufacturing, confirmed that its new Model 3, which will be sold for less than £30,000, would start rolling off production lines from 6th July.
Politically, an important announcement also took place in France. As it unveiled its climate plan on July 6th, the French government said it would ban the sale of petrol and diesel cars by 2040 and would provide "transition grants" to help households on low incomes replace old polluting vehicles with cleaner models. This came as part of a broader package of measures, including a proposal to introduce a carbon tax that would exceed €100 per tonne of CO2 by 2030.
Emissions in power generation and road transport must be tackled together
These developments in road transport are significant not only because of the urgency to tackle emissions in that sector but also because they coincide with the investment and political momentum that already exists behind renewable energy technologies. This is important because if the transport and power sectors are to be decarbonised effectively, policies in both areas need to be developed together, something which the UK government should consider carefully as it finalises its much awaited clean growth plan.
A much greater roll-out of electric cars will introduce a new source of demand for electricity, with Bloomberg New Energy Finance estimating that they could represent 5% of the world's electricity demand by 2040. The electricity stored in their batteries could also potentially act as a source of flexibility for the world's power grids. Policy makers will need to respond to this by ensuring that power generation continues to be increasingly sourced from low carbon technologies. At the same time, they will need to put much more emphasis on making power grids "smarter", by encouraging investment in technologies that can store power and make demand for electricity more flexible. The UK government's announcement on 8th July of a £20m project to research how electric vehicles could return power back to the grid is a step in the right direction.
Turning the potential into a practical reality
Beyond taking a co-ordinated approach to power generation and road transport emissions, governments will need a comprehensive set of polices to turn the recent momentum behind electric cars into a practical reality and to continue to reduce road transport emissions.
First, a key tool in driving a greater demand for electric cars (and other low carbon models powered by hydrogen fuel cells) will be to introduce stretching emissions standards for new cars and vans well into the future. For the EU, this will mean building on the existing standards set for 2020 and introducing ambitious emission standards out to 2030. Learning the lessons from the Volkswagen scandal, this will need to be coupled with an independent verification regime and assessed against real world driving conditions. As the fourth largest vehicle producer in Europe, the UK should seek to work with the EU on these standards.
Second, whilst electric cars are cheaper to run over their lifetime than conventional models, their upfront cost is still greater. Time limited grants, which are currently provided in countries like the UK, are essential to encourage consumer take-up of these new models but should be adjusted as the upfront cost of electric cars reduces. As highlighted in a recent Policy Exchange report, governments will need to combine this support with a careful consideration of how they will deal with the likely fall in tax revenues resulting from lower fuel duties.
Third, if electric cars are to operate successfully, having a reliable and widely accessible network of rapid charging points will also be essential. In the UK, and especially London, the lack of such infrastructure is currently a barrier to the growth of electric vehicles. Having acknowledged the problem, the government will need to properly tackle this in its Automated and Electric Vehicles Bill and clean growth plan.
Finally but certainly not least, international organisations and national policy makers should pay close attention to the sustainability of electric car batteries. Batteries are made up of a range of raw materials such as nickel, cobalt and lithium, the extraction of which can be environmentally and socially damaging if not carried out to high standards. In addition, it will be essential to rapidly put in place adequate facilities to recycle batteries at the end of their lives, to cut waste and promote the re-use of valuable materials.
The recent momentum behind the decarbonisation of road transport is a promising development in the necessary transition to a low carbon economy. Innovative, co-ordinated and long-term policies will be essential to turn this potential into a reality for a broader section of society, build a thriving low carbon vehicle industry and avoid unintended consequences.
Nick is Executive Director at the Aldersgate Group