AG INSIGHT | 15/10/2018
The changing investment climate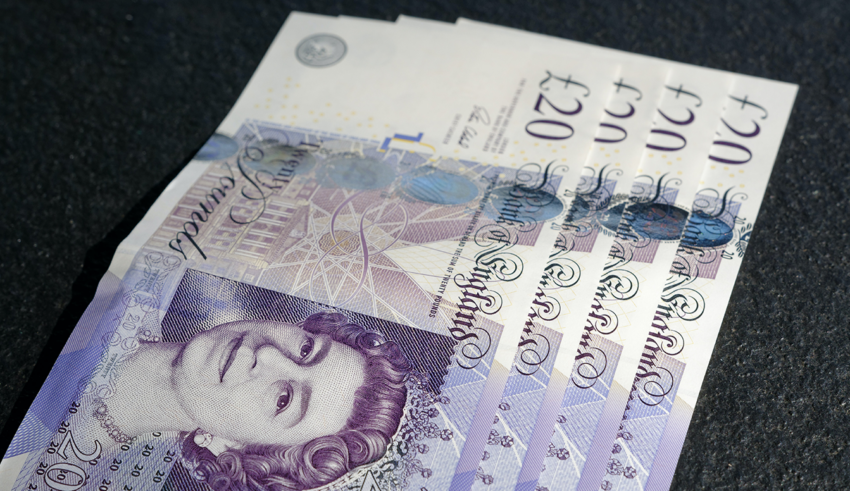 To kick off Green GB Week, Steve Waygood, Chief Responsible Investment Officer at Aviva Investors, calls for greater climate action to deliver the aims of the Paris Agreement.
Ten years on from the introduction of the Climate Change Act, and as Green GB Week kicks off, it is a good opportunity to reflect upon progress made and look ahead to what needs to be done to ensure the UK meets its carbon reduction commitments.
The Act was an undeniably historic achievement that put the UK at the forefront of international efforts to tackle climate change. The culmination of many years work, the Act achieved almost universal cross-party support and engendered real optimism that climate change is a fight that can be won. To this day the Act remains a blueprint that other countries follow and remains a prime example of the difference well-crafted legislation can make. It has undoubtedly had an impact. The transformation of the UK's energy system has been nothing short of remarkable with the amount of electricity from low carbon sources hitting 50% in 2018. The UK has reduced its carbon emissions by over 40% since 1990 and remains on course to meet its current carbon budget (though more work is needed to meet the fourth and fifth budgets).
At the same time, we have seen nothing short of a revolution in the financial markets' response to climate change. Twenty years ago responsible investment was a niche activity, ESG integration barely existed and climate change was far down investors' list of priorities. Today, it is all very much in the mainstream. The leadership of the Bank of England Governor, Mark Carney, has ensured that climate change is no longer just a moral issue, it is a financial stability issue too. The creation of the Financial Stability Board's Taskforce on Climate-related Financial Disclosure is transforming how financial institutions manage and disclose their exposure to climate risk in a way that would have been unimaginable ten years ago.
At Aviva we take our responsibility very seriously. Our Strategic Response to Climate Change commits us to significant actions across our business. We invest £500m in low carbon infrastructure every year. We have integrated ESG considerations across our asset classes, we use our influence as shareholders to encourage our investee companies to improve their sustainability performance and where coal companies show little signs of progress we will divest our holdings. We press policymakers to bring forward ambitious policies to ensure we do not exceed the 2c rise in temperature that science tells us is required. We have helped launch the World Benchmarking Alliance that will incentivise companies to support delivery of the SDGs. We are also helping improve the transparency and disclosure of climate risk so that investors have the data they need to shift capital at scale.
Harnessing finance to deliver the Paris Agreement
But while there has been huge progress we cannot blind ourselves to the huge challenge that still lies ahead of us. The fact is that since the Paris Agreement was signed global carbon emissions have risen not fallen, the USA has signalled its intention to pull out of the agreement entirely and the world remains on course to far exceed the 2c target. So what more needs to be done?
For Aviva, finance is key. Article 2.1.c of the Paris Agreement committed policymakers to make "financial flows consistent with a pathway towards low greenhouse gas emissions and climate-resilient development". Yet we have seen precious little real action to deliver this. The UK's Green Finance Taskforce and the EU's High Level Expert Group on Sustainable Finance have both made recommendations that will begin to move the dial and we need to see their recommendations implemented forthwith. We need the global stocktake of the Paris Agreement to include how finance flows can be made consistent with a pathway to no more than 2 degrees and ideally 1.5. We need a price on carbon that is high enough to drive investment decisions. We need to educate people so they know how the system works, how their money is invested and how they can invest it in the things they care about. Such steps can harness the $300tn of private capital and supercharge efforts to transition to a low carbon economy. As the world's leading financial centre the UK is well placed to lead.
Just as 10 years ago the Climate Change Act established the UK as the world leader in climate action so we need to ensure that in another ten years the UK is the world's leader in green finance. The benefits for the UK and the world will be huge. That truly will be something to celebrate.
Steve Waygood is Chief Responsible Investment Officer at Aviva Investors
This blog is part of the Aldersgate Group's series ahead of Green GB Week. This week will highlight the opportunities of clean growth and the role of business and the public in tackling climate change.