AG INSIGHT | 04/12/2017
Regulation and the UK waste sector – perfect partners?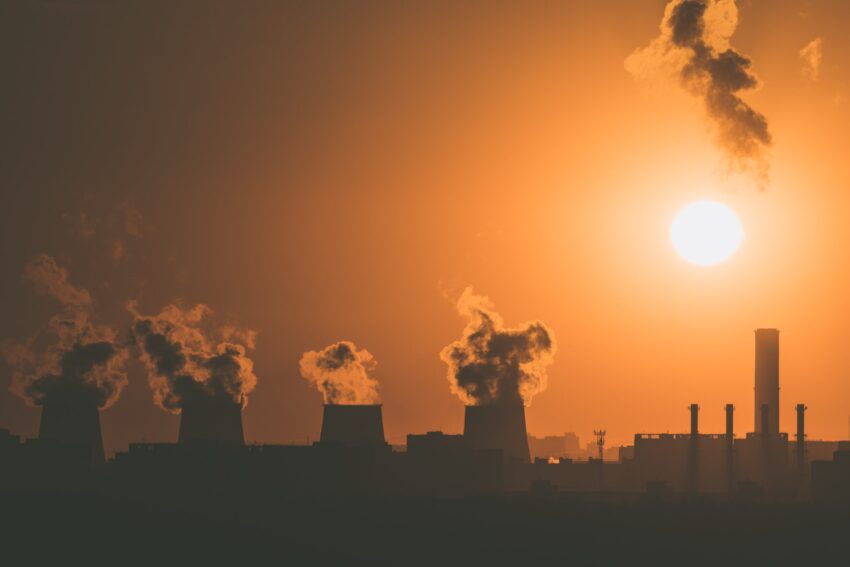 Dr. Adam Read, External Affairs Director at SUEZ, reviews environmental regulation within the waste sector.
This blog is part of series published in the lead up to the launch of an Aldersgate Group commissioned report by BuroHappold Engineering Help or Hindrance? Environmental regulations and competitiveness.
The waste and resources sector is nothing without regulation.
The UK has been at the forefront of developing and implementing appropriate regulation for the protection of human health and the wider environment. Just look at the seminal Public Health Acts of both 1848 and 1875, when the UK led the way internationally in recognising the impact of bad waste management practices and establishing measures to address them, from policy and persuasion to control and enforcement. With the Control of Pollution Act (1974), we continued to lead the way in protecting the public and our environment from waste related issues, in particular uncontrolled fires and poorly engineered landfill sites. It was here that some of the fundamental building blocks of our current management systems were established.
There is little doubt in my mind that without the level of regulation and intervention documented above, and the plethora of supporting documents and control systems, the UK waste and resource sector would be a very different place, one where 'hump it and dump it' principles rule, where pollution impacts are neither minimised nor monetised, and where the sustainable and professional management of waste and resources is little more than a glimmer in the eye of one campaign group or another. We have much to be grateful for.
Currently External Affairs Director at SUEZ, I have worked in the waste sector for over 22 years and seen a significant change of pace on regulation. On the one hand we have seen Tory politics supporting light touch regulation and enabling entrepreneurial SMEs (and some larger organisations) to develop new solutions and approaches to dealing with society's leftovers. Today we are seeing some of the benefits of this in terms of circular economy business models and the shift from owning products to leasing services or outputs. On the other hand, we have seen Labour led initiatives to fine polluters, drive better behaviours through campaigning, set tougher standards, and support collaboration in 'doing the right thing'. Both approaches have played an important role in developing the sector we have today, one that is clean, committed to protection, and drives innovation.
But perhaps the biggest regulatory impact on UK waste management sector in the last 20 years or so has been driven by the EU, not only through their overarching Waste Framework Directive(s), but also through focused priority campaigns like the Landfill Directive, and its desire to take organic and biodegradable materials out of landfill by 2020. The Landfill Directive has presented the UK with a huge challenge since the mid-1990s. The UK's approach to addressing this challenge was to support R&D into alternative technologies (including a portfolio of renewable solutions), support new treatment infrastructure (through PFI) and most notably to introduce the Landfill Tax, which over time has increased from as little as £7 per tonne to £80 for biodegradable waste being landfilled. This has doubled the cost of landfill in many parts of the UK and has driven alternative forms of waste disposal, including a new focus on collecting food and garden waste at source. The Landfill Tax has also led to increased funding and support for innovative treatment approaches both for the organic streams (AD and IVC) and for the mixed residual streams that still had biodegradable content (EfW, MBT, and RDF export etc.). Over the last 15 years UK municipal recycling rates have increased from 10% to 50% and the number of landfill sites and tonnage of materials going to landfill has reduced dramatically. Accompanied by significant investment in new infrastructure (both public and private funds), these trends continue year on year.
So, from my perspective, regulation has been the foundation of the UK waste and recycling sector, and will continue to play a key role in its evolution. Despite the uncertainty of Brexit, this could be an opportunity for the UK to set its own policy agenda for the first time in many years, and to support the development of appropriate infrastructure to help us close our materials loops, free up new fuels to support mobility and reduce our dependency on the world's resources.
With the recent launch of the Government's Industrial Strategy White Paper, the direction of travel is now clearer – 'to raise the resource productivity of businesses…including through the promotion of recycling and strong secondary materials markets where products are designed with efficiency and recyclability in mind'. Looking ahead, Defra's 25 Year Environment Plan and the upcoming Waste & Resources Strategy should provide some clarity on how these objectives will be met.
We are at a crucial time to develop and shape the policies that can secure the UK as a world leader on appropriate regulation that protects public health and the environment and stimulates investment, growth and jobs, and I look forward to being part of this journey in the years to come.
I look forward to meeting some of you to discuss environmental regulations and competitiveness at the Aldersgate Group's event on the 7th of December, Help or Hindrance: The role of environmental regulations in the UK's Industrial Strategy.
Dr. Adam Read is External Affairs Director at SUEZ.
"As with all my 'comments' they are mine and mine alone. If you would like to get in touch or share your opinions then please email me at adam.read@suez.com."