AG INSIGHT | 18/06/2018
Regulation and resource efficiency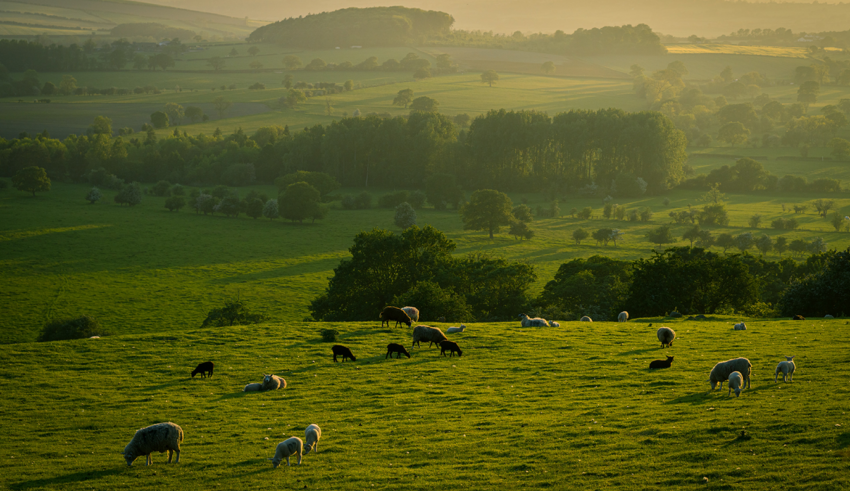 Emma Howard Boyd, Chair of the Environment Agency, reviews the Environment Agency's role as regulator in enforcing resource efficiency and protecting people and the environment.
Responsible waste businesses are the unsung heroes of the environment. Their work, largely out of public view, protects people's health, keeps the economy moving, and ensures that we have clean water and green spaces. We are all responsible for the vast mountains of waste they deal with, so we all have a duty of care to make sure the right waste goes to the right place.
While there is much to celebrate about our waste industry, there is also no failsafe roadmap to a circular economy. Waste crime remains a significant problem and this year, the system comes under more pressure because China no longer needs waste from external markets to satisfy its manufacturing demands.
In addition to these factors, the waste industry wants to know what will happen to our regulatory regime after this country has withdrawn from the European Union.
The government is looking at these issues very closely. Their upcoming Resource and Waste Strategy is a welcome opportunity to improve waste management, and regulation, overall. The Aldersgate Group's report will be an important contribution to this area of policy.
 The Environment Agency and waste regulation
The Environment Agency's objectives are to protect people and the environment, and to drive sustainable development. We are more than a regulator (we also perform delivery and advisory roles on a range of environmental issues in England) but these objectives inform everything we do.
As well as providing protection for people and wildlife, an effective regulatory regime makes good companies more profitable, drives innovation, builds trust between communities and business, and stops poor operators from exploiting the system.
Our principle regulatory controls in waste management, which we implement through our permitting and compliance monitoring of a number of regimes, include:
Producer responsibility – ensuring producers take steps to manage products when they become waste by helping to pay for systems that produce high quality secondary materials.
End of waste – providing clear rules and guidelines when a waste becomes a non-waste and is suitable for re-use as a secondary material.
Restrictions of harmful substances – so that those substances are phased out of the supply chain, and when waste arises it is managed at efficient and low-impact facilities.
Duty of care – ensuring controls are in place to track waste and so that it is moved and managed by competent, skilled and authorised people. Producers are prevented from handing waste to criminals, and where they do, they are handed tough penalties.
Waste activities – authorised activities are run to high standards, good performance is rewarded and poor performance is not tolerated.
Design and use – encouraging good design, restricting harmful substances and facilitating re-use and recycling.
Enforcement – ensuring there are clear penalties to reflect the damage caused and there are no financial rewards for criminal behaviour. (In January, new powers were introduced for the Environment Agency to prevent access to problem waste sites. Following sentencing guidelines in 2014, courts began imposing higher fines for environmental offences, but I am still calling for higher fines and custodial sentences for waste criminals. This week, Michael Gove announced a new review to strengthen the government's approach to serious and organised waste crime.)
The future
Businesses reduce waste because it makes business sense, but regulations should make it easy to do the right thing. It should be possible to quickly close regulatory loopholes that unintentionally promote quick financial wins, but poor resource efficiency.
Industry-led standards and protocols should provide a common approach so that good performance is identified and businesses that go beyond are rewarded. Strategic goals and principles should be embedded into clear regulations, to give the waste industry confidence to invest in new and improved technologies. Increased competency and accreditation should allow the waste industry to demonstrate they have the right technical skills.
The government's Resources and Waste Strategy aims to make the UK a world leader in resource efficiency. They are looking at even stronger standards and aspirations for producer responsibility, and it will also call for improvements in the design and use of products, such as ease of repair, and the ability to easily dismantle products into their component parts.
This will help to increase re-use and recyclability, as well as reducing waste being created in the first place. We need to look at changing consumers' behaviour, people and businesses need to embrace the circular economy approach, and we need to make it easy for them to make the right decisions.
The raft of measures that Defra are looking at, with support from the Environment Agency, will help set a new direction towards a more circular economy. This is welcome; effective regulation of resource efficiency is too important to people, the environment and the economy to get wrong.
Emma Howard Boyd is Chair of the Environment Agency