AG INSIGHT | 14/03/2019
Offshore wind has come of age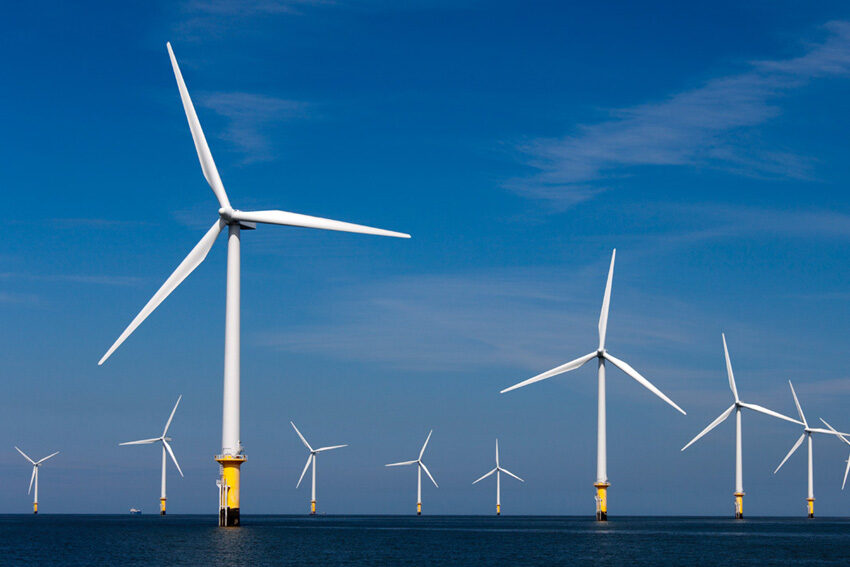 The signing of the Offshore Wind Sector Deal will put offshore wind at the heart of the UK's clean, affordable and reliable energy system, argues Mary Thorogood, Senior Specialist, Strategy and Business at MHI Vestas Offshore Wind.
Offshore wind has come of age. The signing of the Offshore Wind Sector Deal, a partnership with the sector and Government and the first Sector Deal for a renewable energy technology, will put offshore wind at the heart of the UK's clean, affordable and reliable energy system. Offshore wind is expected to generate at least 30GW and one third of our power by 2030. MHI Vestas is already expanding in the UK to meet increased demand for our blades driven by this growth in the UK and Europe. We now employ nearly 600 highly skilled colleagues at our Isle of Wight facility, manufacturing 80m plus blades for UK and European projects. By the end of the year we will employ nearly 800 on the Isle of Wight as well as nearly 200 colleagues working on 11 UK sites, servicing our turbines. The Sector Deal, coupled with Government's CfD framework offering auctions every two years, sets a positive context for our continued growth in the UK.
A competitive, export ready UK supply chain
Central to the Sector Deal is a commitment by the sector to invest up to £250m in developing a competitive, export ready UK supply chain. This will drive a target of 60% of contracts going to UK businesses by 2030, up from 48% today. This isn't just a 'nice to have', it makes sense for businesses and consumers. A growing UK supply chain will help MHI Vestas and others in the sector continue to drive down the cost to the consumer. Sourcing components from the UK rather than elsewhere means we reduce our logistics costs and provide a competitive offer to our customers who are operating in the context of extremely competitive CfD auctions.
A vital element in MHI Vestas' success in the UK has been working with our supply chain of expert and innovative companies in the Solent. Hampshire-based Incom, for example, produces components for our V164 blades. The partnership with MHI Vestas has helped Incom grow from employing 12 people back in 2009 to over 30 now – increasing their capacity in line with the expansion of our operations on the Isle of Wight.
Boosting jobs across the country
And all this investment means jobs and at least 27,000 of them by 2030, a tripling of the numbers directly employed in the industry today. But what kind of jobs and for who? These are highly skilled, well paid jobs often in coastal communities where they are most needed. But the sector must attract a diverse workforce from the widest possible pool of talent if we are to continue innovating and growing.  We have set an ambitious target to more than double the number of women entering the industry to at least 33% by 2030, with the ambition of reaching 40% – up from 16% today – and to set a target for BAME employees by the end of the year.
Working in offshore wind isn't just about working up a turbine at sea. Jobs range from building blades in clean, modern factories and undertaking environmental assessments to sourcing our components from factories in the UK and around the world and designing innovative robotics to service the turbines.
Of course, we need to start young people thinking about the industry as early as possible, to help them make offshore wind their career of choice. Alongside Government ambition to increase take up of STEM subjects, the offshore sector has committed to working with further education institutions to develop a sector-wide curriculum. New targets for increasing the number of apprentices in the sector will also be set later this year alongside measures to support experienced offshore workers transfer from other sectors.
Offshore wind will need to attract the widest possible pool of talent if it is to deliver at least 30GW and a third of our electricity by 2030, creating nearly 30,000 UK jobs on the way. As Amy, our Group Lead on the Isle of Wight, says: "If you have a can-do attitude and want to be a part of an industry that is making a positive difference to the world, you'll be just the right person. It is exciting to see that the offshore wind industry is pushing to increase diversity – ensuring that more women are joining the sector. There's nothing a woman can't do."
Mary Thorogood is Senior Specialist, Strategy and Business at MHI Vestas Offshore Wind and Director at the Aldersgate Group