AG INSIGHT | 17/05/2022
Net Zero is a huge opportunity for UK manufacturers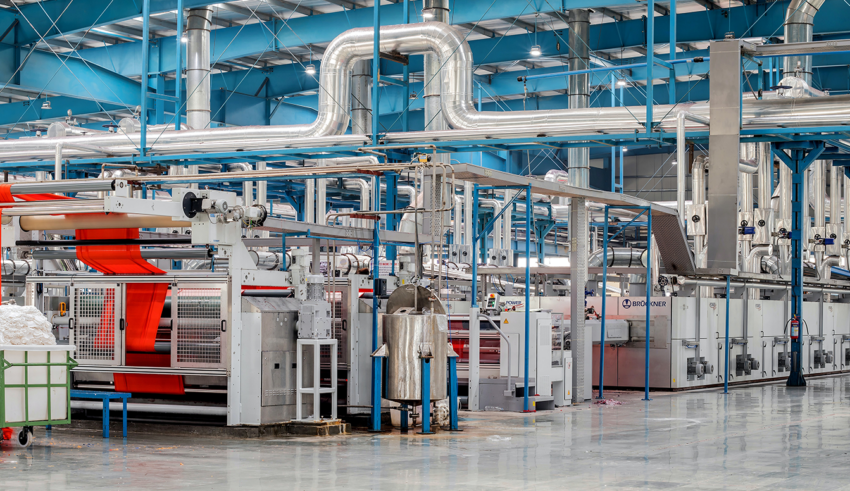 131 countries, generating 90% of global GDP, have already committed to net zero, and this transition will only accelerate as costs come down and tackling climate change becomes more urgent. This presents a major opportunity for heavy industry, which will be crucial to providing the materials needed for a low carbon economy: from green steel in wind turbines and EVs, glass in solar panels and low carbon concrete in energy efficient buildings.
Taking offshore wind as an example, a single 10MW turbine uses £880,000 worth of steel. The UK alone would need 5,000 of these turbines to meet its aim for 50GW of renewable electricity from offshore wind by 2030, creating a strong market for low carbon steel producers
This is against the backdrop of renewables companies looking to reduce the carbon footprint of these turbines, meaning suppliers of low carbon components could be in line for a major windfall if they take bold action.
Investing in low carbon industry is a boon for the 'Levelling Up' agenda
Opportunities to lower regional inequality, drive economic prosperity and further the Government's Levelling Up agenda are also on offer. Heavy industries like steel, ceramics, glass, cement, and chemicals contribute £170bn to UK GDP and employ over 2.6 million people, primarily outside the South East, in jobs paying 45% more than the regional average.
Growing low carbon industry in the UK would secure these jobs in the long term, while also creating new ones as low carbon innovation scales up and is commercialised. For example, it is expected that the Carbon Capture, Utilisation and Storage sector alone will support over 50,000 jobs by 2030.
Supply chain resilience
With renewables now the cheapest form of power generation, establishing a reliable supply of low carbon products is crucial to building the green energy infrastructure needed to end our reliance on volatile fossil fuels, increase energy security, and lower household bills.
A decarbonised industrial and manufacturing sector is also crucial to the construction sector, which has been hit by waiting times of up to 12 months for imports of some industrial products, hampering the UK's ability to build much-needed housing.
Given that many of these materials are imported from Russia (as with rare earth materials like the cobalt, lithium and nickel used in EV batteries), it is a matter of particular importance that the UK bolsters domestic production and maximises the value of resources by moving to more circular, resource efficient production methods.
The strategic importance of reinforcing domestic supply chains,  President Biden has recently invoked a national security bill designed during the Korean War to maximise US stocks of critical materials including lithium, nickel, cobalt, graphite and manganese.
Support is needed to harness the opportunity
To secure these opportunities, from jobs to supply chain resilience, support is needed from Government to provide the confidence businesses need to invest in and grow UK supply chains for low carbon industrial products.
As the route to reducing emissions will vary across industrial sectors, sector-specific roadmaps are needed to provide certainty around the cost and availability of low carbon fuels and technologies, and provide a strong investment signal for different technologies.
Similarly, as decarbonisation rests on electrification, hydrogen and CCUS, all of which require vast amounts of renewable electricity, Government must act now to reduce power prices, which were already between 25-44% higher in the UK compared to continental Europe before the gas crisis hit.
By continuing to bring mature renewables to market and investing in interconnection (high-voltage cables transmitting electricity between countries), Government can reduce electricity prices, which have long been a blocker for UK industry, by 1-2% for every GW of interconnection capacity.
A market for long term, tradeable, renewable electricity contracts between suppliers and users could build on the successful Contracts for Difference (CfD) model that rapidly reduced offshore wind prices. This would provide certainty for energy producers and users while decoupling electricity from more expensive gas prices that are exposed to geopolitical and market fluctuations.
Where options to reduce emissions are more limited, targeted innovation support should focus on demonstrating and commercialising novel technologies.
Glass Futures is a shining example of this, connecting industry, government and local council investment to establish an ultra-low carbon glass plant and learning centre in St Helens, driving the sector towards net zero. Targeted innovation funding can also create important export opportunities for the UK and enable it to gain a significant share of a growing international market for low carbon goods and services.
Levelling the playing field
With all this said, if the UK continues to import cheap, high carbon products, domestic low carbon industries will inevitably struggle to compete.
Implementing a Carbon Border Adjustment Mechanism (CBAM) to place a carbon price on imports equal to that paid by UK producers already, would help to level the playing field.
Applying mandatory product standards that gradually drive down the permissible level of emissions in industrial products sold on the UK market would also support the competitiveness of UK industry, while driving demand for low carbon products.
Green public procurement mandates could also play an important role in growing the market for low carbon industrial goods, by setting maximum levels of carbon or minimum percentages of recycled material admissible in publicly funded infrastructure.
Recovering, retaining and recycling scrap
Recycling scrap metals is an important way to slash steel, aluminium, glass and cement emissions. However, we currently export a lot of scrap metals only to import them back as high value products.
This is partly due to it being simpler to ship waste abroad, but also due to the business case for investing in production from scrap metals being fairly weak in the UK because of high industrial electricity prices.
Government should cut the tax on investments made in better waste recovery and sorting practices, and apply sustainability standards to exports of waste that match those applied to sales of waste in the UK. This would help to increase the recovery and retention of waste.
Doing so can maximise both the availability of scrap metals, and crucially, rare earth minerals like cobalt, lithium and nickel, which can help to wean the UK off controversial global supplies.
It would also save a valuable resource: there's already over £57m worth of cobalt and lithium in the UK's electric vehicles (enough to build a further 200,000 without importing a single gram), and keeping these metals in the economy is essential, as demand for a limited global supply will continue growing.
Growing green skills
Alongside support for innovation and competitiveness, investment in skills will be crucial to providing the expertise needed in a net zero economy, and ensuring there are workers available to take advantage of the new jobs it creates.
Government should work with industry, unions, and local authorities, to design skills centres across the UK in order to address this. The Midlands Industrial Ceramics Group shows how this can provide a great opportunity to draw on regional strengths.
In its 2019 manifesto, Government committed to boosting the National Skills Fund. Drawing on this to fund reskilling opportunities would also provide both workers and employers with the flexibility needed to access reskilling opportunities while in work.
Adapting existing schemes, like the Lifelong Skills Guarantee, so they can be accessed by people that already hold high level qualifications, will also be crucial to ensure the transition to net zero is just. Many workers in carbon intensive industries have the skills needed for low carbon industry, but may still struggle to access learning opportunities needed to transition while in work.
Delivering during crisis
In the midst of a cost of living and energy crisis, we must use every opportunity possible to boost energy security, lower bills and create jobs. While the transition to low carbon production may be challenging, timely and strategic decarbonisation can provide increased economic activity, job creation, enhanced competitiveness, and new export opportunities, making sure the transition to net zero delivers for citizens across the country.