AG INSIGHT | 13/03/2020
Net Zero – delivering here in the UK!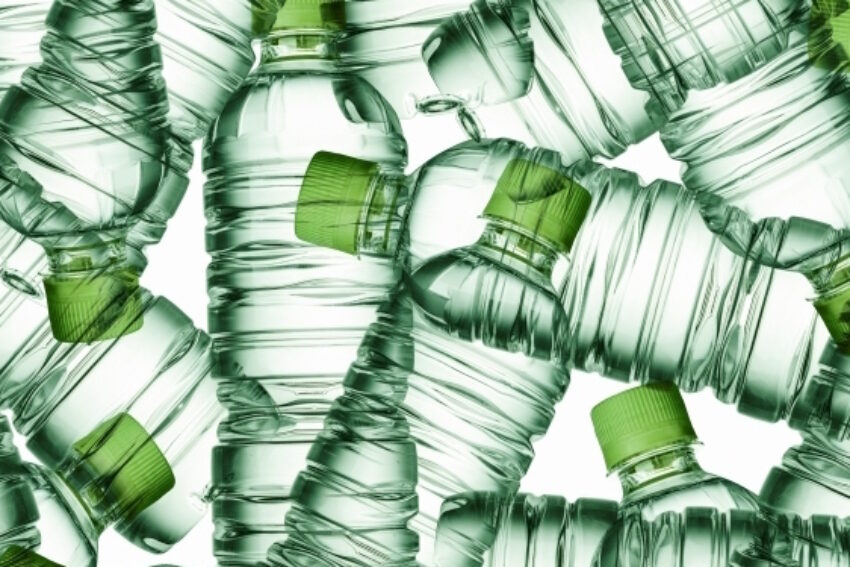 Adam Read, External Affairs Director, SUEZ Recycling & Recovery UK Ltd writes about the role of the waste sector to deliver the UK's net zero commitment.
The waste sector has played its role …..
The last 20 years has seen a significant reduction in greenhouse gas emissions (down by 69% from 1990) from the UK waste sector, whilst the last 10 years has seen some of the most rapid decline in emissions of any sector, apart from heavy industry and power production.
This has been achieved by clear UK and EU policy driving change, with the landfill tax (in response to the EU Landfill Directive and its targets to phase out biodegradable material going to landfill) being the primary driving force. We have seen recycling rates grow to 45%, and then stagnate, and have witnessed an extensive programme of new energy recovery (and heat & power) plants being built to reduce our reliance on landfill and the associated problems of methane emission from sites both old and new.
The newer EfWs (think Ardley, Avonmouth, Wilton and Belvedere) have significantly reduced the sector's emission performance (compared to earlier facilities and to landfill as a whole) in line with more stringent EU regulations and the UK waste & resources sector is now showcasing just what can be achieved with clear policy and political leadership and an appropriate period of time in which to secure investment and build the appropriate infrastructure.
But many campaigners are arguing that EfW doesn't have a role in a more circular, more sustainable, resource world, and many of us in the sector would accept this position, but we also acknowledge the need for these technologies to play a transition role as the UK moves from 45% to 75% recycling rates, whilst increasing refill, reuse and refurb, and continuing to phase out landfill – a planned transition is needed, using sensible technologies. What the sector needs from Government is clarity of how it intends to meet its Net Zero Carbon target, which sectors it will prioritise and what interim targets and interventions it plans to use to drive change. Without this clarity investment will stall, and its take years to plan, build and commission ne large-scale infrastructure. Our one big ask of Government is the creation of investable conditions, with policy consistency and sensible timetabling.
The Committee on Climate Change (CCC) recently called for a ban on all biodegradable waste sent to landfill by 2025, ahead of any policy timetable being proposed by DEFRA. However, DEFRA and the devolved administrations are already considering the right mix of policy interventions, enforcement and incentives needed to make this happen, from mandatory food waste collections and free garden waste collections through to new incentives for district heat networks. So things are looking positive, and the resources sector is ready to play its part in collecting, harvesting and processing these new resources, to generate green energy, or to help improve soil fertility.
But in the meantime there is plenty of activity underway in our sector. We have already begun to phase out the purchasing of conventional petrol and diesel trucks (due by 2040) and I have seen first-hand their excellent performance in a number of our contracts in recent months, whilst the roll-out of food waste services across the UK have not only improved the capture and use of this material but has also contributed to consumer education about wasteful consumption patterns.
And consumer engagement is going to be key if we are to really address climate change here in the UK, not only in terms of food waste but wider in terms of decisions about commuting to work, choices about holiday destinations and our penchant for fast fashion purchasing etc.
Helping others?
Our sector also has a future role in helping to decarbonise other priority UK sectors. Think about our ability to harness potential fertilisers and composts for improving agricultural productivity, or how we can capture plastics and through chemical recycling provide critical feedstock for greening both aviation or the chemicals sectors (with clean recycled content). The opportunities are really opening up for the resources and waste sector to become an intrinsic part of the UK's drive for decarbonisation, and with the right policy levers and clarity of priority sectors from Government, we will be ready to invest. SUEZ have for several years been helping CEMEX to decarbonise their cement production in the UK, feeding 120,000 tonnes per annum of ClimaFuel (utilising black bag waste and refining it into a sold recovered fuel that substitutes for coal) at their facility in Rugby. This displaces 70% of their coal demand, and has significant carbon and other emission benefits. As a company we are working on other joint ventures to explore our role in supporting other sectors and brands.
With the current reforms to extended producer responsibility, consistent collections and a tax on plastic bottles with low recycled content, the immediate direction of travel for the resources and waste sector is clear. Greater recycling and packaging redesign to minimise cost will have significant benefits in terms of carbon, but to meet the 2050 target, the sector will need to move further up the hierarchy working on refillable and reusable packaging, respond to the desire from many for greater use of deposit return schemes to keep packaging alive longer, and more importantly embrace the opportunities of working beyond our traditional boundaries to support the decarbonisation of other sectors, and outing the resource industry and the heart of the UK's net zero agenda.
Dr. Adam Read is External Affairs Director at SUEZ Recycling & Recovery UK ltd.