AG INSIGHT | 20/05/2020
Majority of UK economy and society support ambitious environmental regulations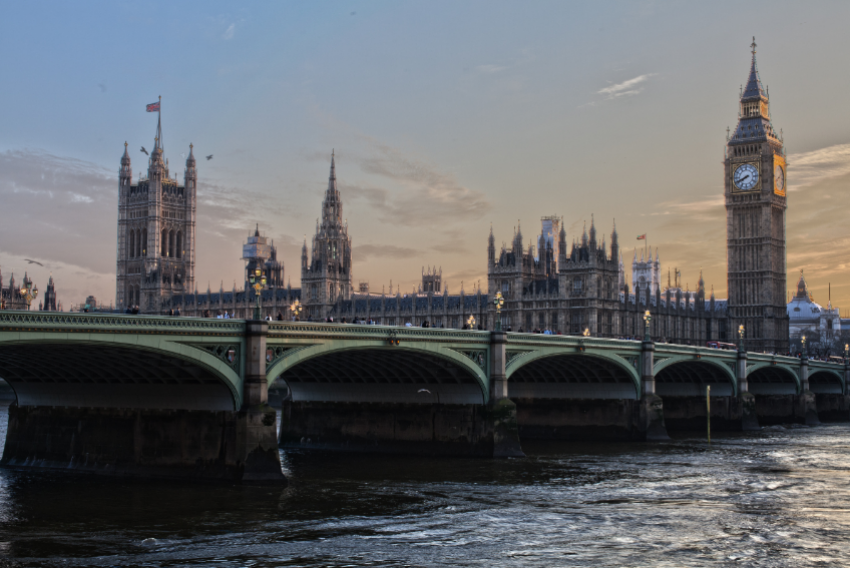 Kate Jennings, head of site conservation policy at the Royal Society for the Protection of Birds (RSPB), reflects on the findings of an Unchecked UK report on regulation which shows that the majority of UK economy and society support ambitious environmental regulations.
It's hardly news that environmental NGOs like the RSPB are fans of regulation because we see it as essential to the protection of nature and the wider environment upon which we all depend. And this is not just a matter of belief – it is a matter of fact, demonstrated by the substantial body of evidence that highlights the efficacy of regulation in the delivery of environmental and wider public goods. There is also clear evidence of the failure of reliance on voluntary approaches.
We know we are not alone in this – not least because through successive drives for deregulation, we have stood shoulder to shoulder with many within the business community – notably including fellow members of the Aldersgate Group. We share a desire for robust and consistent regulation, as it is what nature, environment and society needs, and because it is demonstrably good for business. A 2017 report by the engineering consultancy BuroHappold demonstrated that well-designed environmental regulations can result in a range of positive economic outcomes. Looking at business impacts from case studies, such as emissions standards regulations in the car industry, the compliance costs for regulation were found to be offset by benefits in all areas. The benefits stemmed from greater business investment in innovation and skills, better performing products and infrastructure and greater competitiveness in new markets.
A new report published yesterday by Unchecked UK suggests further support from a demographic whose views have not been so visible when it comes to the value of regulation.
Polling, undertaken by Ipsos MORI, was carried out to test attitudes to regulation, deregulation and enforcement among young adults in Great Britain who voted 'Leave' in the 2016 referendum. The survey found that "overall, there is a high level of support for regulations among younger Leave voters, with the majority of respondents expressing a preference for maintaining or increasing regulations across diverse areas of public life". It also showed "strong support for keeping or strengthening EU-derived regulations – both among younger Leave voters who voted Conservative in December 2019, and those who voted Labour".
"78% of respondents agreed that regulation is necessary to ensure there is fair behaviour by people and business". When asked if they wanted more or less regulation across 11 categories including consumer protection, food safety and the environment most (66%) want to increase or keep regulation, with rules on the environment (alongside immigration and asylum) "seen as top priorities for increased regulation". 
These findings would be significant at any time, but are particularly pertinent right now.
An oft repeated response of Governments to economic crises is a rush to deregulate, often claiming that this is supported by businesses. Thus, we are deeply concerned about the potential for another wave of deregulation in response to the devastating and immediate economic impacts of the COVID-19 pandemic.
The fact that we continue to see repeated drives for deregulation is (to corrupt an old phrase) the triumph of political ideology over evidence. The big last big wave followed the financial crash in 2008 and entailed the 2011 'Red Tape Challenge', and the 2012 Review of the Implementation of the Birds and Habitats Directives in England. The findings and implications of these and other previous reviews have been remarkably consistent. In each case they have revealed no desire for revocation of regulations but widespread support from NGOs, businesses and the public for strong regulation and have recommended improved implementation.
For example, in the case of the Birds and Habitats Directives, the review found that "in the large majority of cases the implementation of the Directives is working well, allowing both the development of key infrastructure and ensuring that a high level of environmental protection is maintained" and made some recommendations to improve implementation. In fact, these Directives protect internationally important habitats and species in all four countries of the UK and have secured a proud legacy of demonstrably effective protection for our most important wildlife sites. Unfortunately, as has often been the case with such reviews, most of those recommendations have not yet been implemented.
Despite consistent findings that the repeal or weakening of legislation is not supported, it has not stopped that happening anyway – as was the case for some environmental and employment measures following the 2011 Red Tape Challenge (such as the reduction of certain fire safety inspections or the abolition of the Code for Sustainable Homes).
Polling since the UK referendum on membership of the EU has consistently shown that the vast majority of the UK population want to see environmental protection to be at least maintained post-Brexit, and the UK Government and devolved administrations have often repeated their commitments to deliver this. However, the UK Government has thus far failed to robustly 'bank' such commitments in the new legislation being brought forward to protect the environment post-Brexit, and there are some who now argue for the relaxation or scrappage of some of the most important laws for nature and the environment. The announcement of the latest round of public consultation on deregulation (the Regulatory Reform Initiative announced in March's Budget) suggests that Government's appetite for deregulation may be far from sated. In recent weeks there have even been calls for Government to respond to the COVID-19 crisis with 'unregulated capitalism' as proposed by Lord Lamont on the Today programme earlier this month.
As Bills to protect the environment, fisheries, food and farming post-Brexit pass through their Parliamentary processes and as plans for post-COVID recovery are generated, we urge the four Governments of the UK to uphold a strong regulatory landscape. In the context of a net zero emissions target and Westminster Environment Bill commitments on nature and biodiversity, well-designed regulations will be absolutely essential to build on this progress and deliver the Government's climate and environmental ambitions. The growing alliance of NGOs, major businesses, and the public (including the core demographic of younger Leave voters) are united in the desire to see not further waves of deregulation, but a clean, green and robustly regulated recovery.