AG INSIGHT | 07/02/2022
It's been a busy year for green policy – now 2022 must be a year of implementation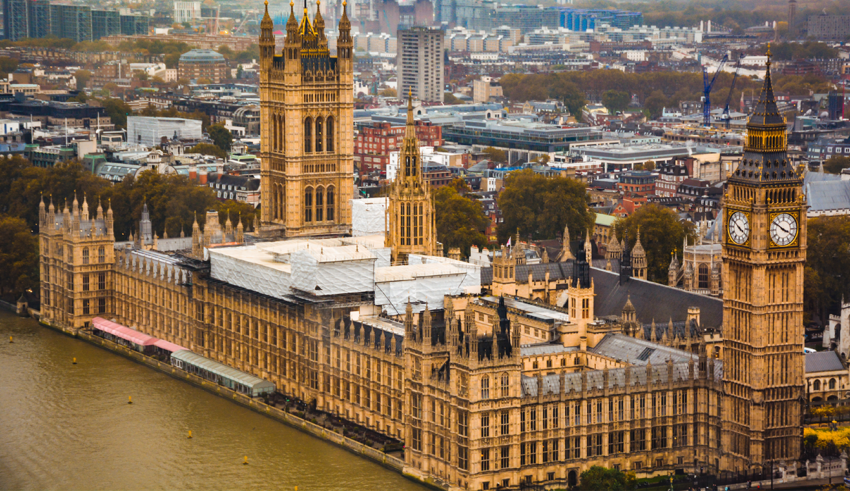 2021 saw unprecedented momentum gather behind the UK's climate and environmental agenda, aided in no small part by the UK hosting the critical COP26 climate summit in Glasgow in November. During this period the Environment Act – soon to be underpinned by environmental improvement targets – came into law and a host of critical strategies were published, such as the Net Zero Strategy, Heat and Buildings Strategy, Transport Decarbonisation Plan, Waste Prevention Programme and the Green Finance Roadmap. The business community strongly welcomed all these developments.
With COP26 now behind us, the UK's climate and environmental agenda could face a drop in momentum. This has become an even greater risk following the growing impacts from rising gas prices and broader concerns around inflation and the cost of living. In this challenging context, ambitious policy commitments and public funding to support the roll-out of new low carbon technologies may not, at first glance, look particularly attractive to some parts of government.
The economic and social case for policy clarity has never been more important
Yet, slowing down the transition to net zero emissions and nature restoration would go against the UK's interests. Whilst the UK now has clear legislation and a host of forward-looking strategies in place, many of them need to be underpinned by far more policy detail – and in some cases targeted public funding – if they are to drive the necessary private investment across the economy to meet the UK's climate and environmental targets.
This investment is essential to support the UK's continued economic recovery, the government's levelling up ambitions, business competitiveness and reduce the UK's exposure to volatile fossil fuel prices. Macro-economic and sector-specific economic evidence, as well as the Treasury's own Net Zero Review, have all argued that clear policies can both attract and cut the cost of private investment in low carbon technologies. Developments in the offshore wind sector, where the cost of projects at auctions went down threefold between 2014 and 2019, is a case in point.
Low carbon investment also has the potential to create jobs in multiple locations across the country. The Construction Industry Training Board (CITB) estimates for example that driving greater energy efficiency in buildings across the country will require 12,000 workers to be trained every year for the next four years, before the need to ramp up annual recruitment by up to 30,000 workers between 2025 and 2030.
The Offshore Wind Industry Council forecasts that jobs in the sector could increase to 70,000 by 2026 (from 26,000 currently), contributing to growth in the Humber, the Solent, Scotland and other areas. Continuing efforts to cut emissions from the UK's heavy industries such as steel, glass, chemicals and cement, could also create significant investment and job creation in industrial clusters such as Teesside, Merseyside, Humberside, South Wales and the Southampton area.
2022 must be a year of greater collaboration across Westminster and with local government
Having passed important legislation and published some welcome forward-looking strategies in 2021, the task for government this year is now twofold.
First, putting the whole UK economy on a path to net zero emissions, greater resource efficiency and nature restoration means that the government structure supporting this effort must evolve. In practice, this means that far more cross-departmental co-ordination across government will be needed, with Number 10 and the Treasury having an important role to play in this respect to support the efforts led by other departments such as the Department of Business (BEIS) and the Environment (DEFRA).
Critically, to efficiently roll out low carbon infrastructure at a local level (electric charging infrastructure and energy efficient buildings for example) and provide businesses with as much policy consistency across the UK as possible, much greater co-ordination between Westminster government departments, local government bodies, and devolved administrations will become increasingly important.
From energy efficient buildings to nature restoration: a full policy in-tray
Second, the government will need to press ahead in 2022 with a significant policy to-do list. Making progress on it will be essential to support a business community that is eager to accelerate and increase investment in the UK's low carbon infrastructure and supply chains, but needs a clear understanding of sectoral policies before committing that investment.
The Net Zero Strategy provided a welcome overview of the road ahead to get to net zero, with some important commitments on low carbon heating, power sector decarbonisation and a mandate for car manufacturers to produce a minimum volume of zero emission vehicles. As highlighted in the Aldersgate Group's recent Net Zero Strategy Policy Tracker, further regulatory measures, tax reforms and targeted public funding commitments are now urgently needed to drive greater energy efficiency in homes and buildings, make the upfront cost of electric vehicles more affordable to consumers, improve resource efficiency in product manufacturing, facilitate a shift to electrification in heavy industry and cut the cost of carbon capture and hydrogen in industry.
To deliver the government's vital commitment to have a fully decarbonised power grid by 2035, the continued and necessary growth of renewables will also need to come with a much more holistic approach to drive investment and innovation in co-ordinated networks, interconnection, storage and demand flexibility. The upcoming consultation on the UK Emissions Trading Scheme will be key in providing businesses across the economy with a clear carbon pricing trajectory that is consistent with the net zero target. It will also provide the Treasury with a predictable and reliable source of revenue to support some of the public investment required throughout this transition.
When it comes to nature restoration, the credibility of the Environment Act – which aims to overturn the decline in the natural environment within a generation – will be put to the test in 2022, with the development of the first set of legally binding environmental improvement targets and an Environment Improvement Plan for England (due in early 2023). Both will need to be sufficiently credible and underpinned by a cross-departmental delivery plan and science to deliver concrete change on the ground.
The Treasury must continue efforts to 'green finance'
To shift affordable private investment at the necessary pace and scale towards low carbon infrastructure and nature restoration, the Treasury will need to build on the important reforms and commitments it made in 2021 through its Green Finance Roadmap and at COP26 to improve transparency in the way the financial sector and the business community report on climate risk and set out their plans to reduce their contribution to climate change.
Looking ahead, financial institutions and businesses will need clear guidance to take up the more comprehensive climate disclosure and reporting rules under the UK's Sustainability Disclosure Requirements as well as to prepare themselves for the introduction of a requirement to publish net zero transition plans from April 2023. And of course, the Treasury will need to progress its work on developing a comprehensive, and internationally compatible, UK Green Taxonomy which provides investors with clear definitions on sustainable investment.
This is a time for more, not less action
The start of 2022 has been challenging and the government is right to be looking for urgent solutions to attenuate the impacts of gas price rises and broader concerns around the cost-of-living. But this must be done in a way that does not undermine the UK's long-term interests. Pressing ahead with implementing climate and environmental commitments is key to improving the UK's energy security and economic resilience, growing supply chains and creating jobs in multiple parts of the country, and strengthening the competitiveness of UK plc as the world economy goes low carbon.