AG INSIGHT | 09/12/2022
It would be a mistake to lose momentum on green finance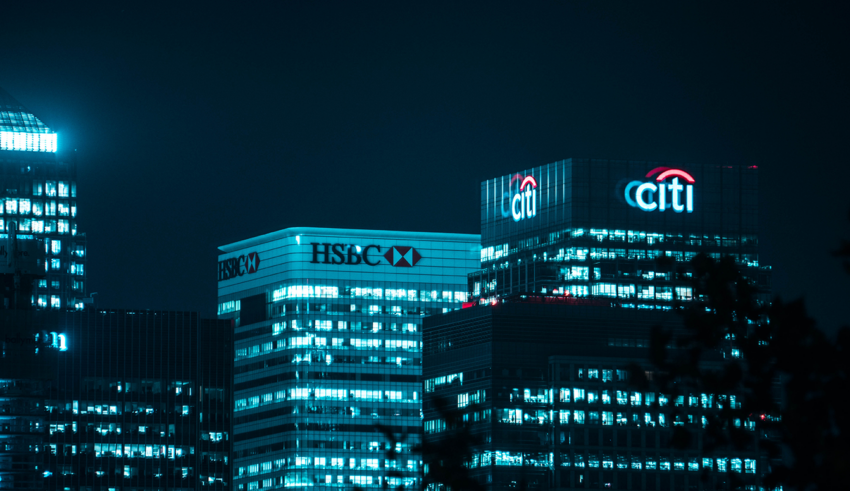 The UK has ranked number one in the world for green finance for two years running, with the Global Green Finance Index attributing this to "recent UK government action on green finance" and the UK's COP26 Presidency. The introduction of genuinely world-leading policies by now-Prime Minister Rishi Sunak at COP26 – to create the world's first Net Zero-aligned financial centre – has directly led to the UK securing this position, and has helped to ensure investors think about climate change when they spend money and make deals.
Making it mandatory for listed companies and large financial institutions to publish plans for how they will reach net zero will create a growing body of investors who understand what a major investment opportunity net zero is. Climate-related disclosures – which identify the exposure of investments across supply chains, assets and commodities to risks which may arise from climate change – have raised awareness of how exposed the financial system is to disruption and losses, for businesses and everyday people.
The value of this knowledge and understanding in preventing financial losses relating to climate change cannot be underestimated. The London School of Economics found that policies as of May 2022 were already costing the UK 1.1% of GDP in climate change damages. They forecast this would increase to 3.3% by 2050 and 7.4% by 2100. The Bank of England also found that losses resulting in average temperature rises of 3.3C of warming would wipe out £334bn of value across the UK's 19 largest banks and insurers by 2050. Preventing further damages from occurring requires rapid action to transition the economy – all of which will be underpinned by finance.
What is exciting is that this transition also offers a major growth opportunity for the UK. A myriad of new sectors and markets will be created in the transition to net zero and the process of restoring nature, all of mean additional gross value added (GVA). Floating wind has been estimated to be worth £43.6bn of UK gross value add (GVA) by 2050. Green hydrogen could be worth £18bn of GVA for the UK per annum by 2035. Restoring 55% of UK peatlands to near natural condition would store carbon to the value of at least £45bn. These new markets will naturally be underpinned by new jobs and supply chains across the UK, and would offer major export opportunities in the form of products and skilled workers.
However, changes to the Government in recent months have led to a deceleration of momentum on green finance policy development. Plans for an upgraded disclosures regime which would require investors to think about climate risks and emissions sources together (double materiality), a consultation on criteria for the UK's Green Taxonomy (a dictionary of sustainable investments), and an update to the Government's last Green Finance Strategy (July 2019), have all been delayed. This has led to a "half baked" disclosures regime and significant confusion within the market.
This confusion leads to uncertainty around Government leadership on delivery of the UK's climate and environmental goals. This lack of clarity on the direction of public policy confuses businesses and investors and leads to an ineffective allocation of money. This comes at a time where there has also been a significant reduction in the availability of private sector money to pay for net zero and restoring ecosystems, resulting from increased energy costs and higher interest rates.
Further delays to the rollout of the Government's plans for building a Net Zero-aligned financial centre risk the Government's ability to unlock genuine growth in the UK and create benefits for British people in the form of new jobs, cheaper energy, improved food security, and cleaner water and air – as well as improved resilience of any economic activity underpinned by the environment. It also risks continuing along the path to worsening climate change – and the catastrophic disruption to the economy which would arise with every additional 0.1C degrees of warming.
The new Prime Minister Rishi Sunak must now deliver a much-needed increased commitment from the Government on both net zero and green finance, to provide clarity and stability to investors and businesses on the UK's commitment to achieving a global net zero. In practice, this means new Ministers must ensure the timely delivery of its plans for a new Sustainability Disclosures Requirements regime, a UK Green Taxonomy, and net zero transition plans. The Net Zero Strategy Review, being conducted by Chris Skidmore MP, will also play a critical role in signalling to investors that the Government is still serious about decarbonising each sector in the UK economy. The updated Net Zero Strategy must include a suite of decarbonisation policies which are even more ambitious than the original Strategy, across energy, buildings, transport, heavy industry and natural capital. Finally, it is vital that Prime Minister Rishi Sunak continues to discuss net zero delivery at international summits – building on his attendance at COP27 – to maintain strong UK leadership on tackling climate change.