AG INSIGHT | 29/03/2021
Industrial Decarbonisation Strategy: Amplifying the decarbonisation of industrial sectors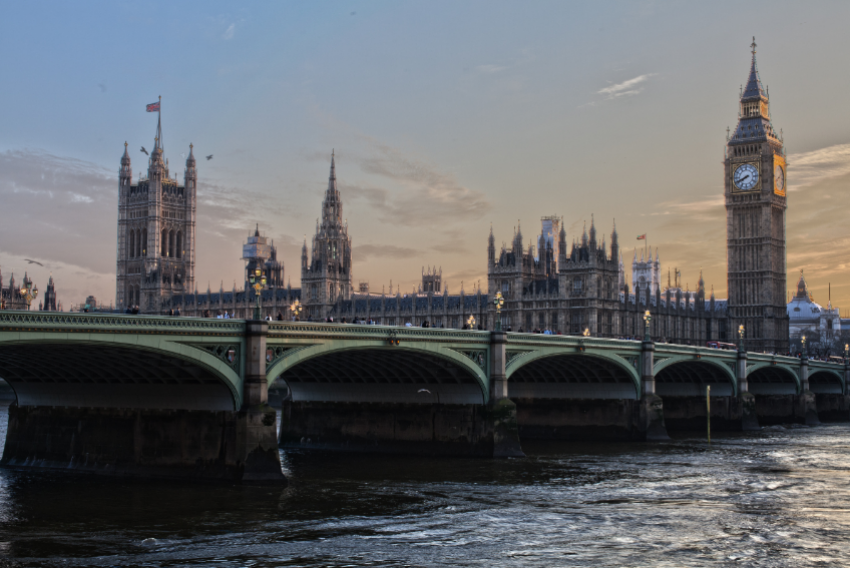 Munir Hassan, Head of the Energy & Climate Change Group at CMS, outlines the key proposals contained in the Government's new Industrial Decarbonisation Strategy, and discusses what next steps are required to put the UK on a path to net zero by 2050.
On 17 March 2021, BEIS released its Industrial Decarbonisation Strategy (the "Strategy"), which looks at providing a blueprint to reduce industrial sector emissions by two thirds by 2035 via industrial clusters, Carbon Capture, Usage and Storage ("CCUS"), hydrogen and other commitments. Decarbonisation of industrial processes is no small feat – emissions from industrial processes such as oil refining, steel, chemicals, ceramics and glass manufacturing will need to decrease by about two thirds over the next fifteen years if the UK is to meet its net zero ambitions.
Industrial clusters and carbon capture
The Strategy sets out plans for funding industrial clusters, with around £170 million allocated to nine green tech projects across the UK as part of the Industrial Decarbonisation Challenge, to undertake engineering and design studies for the rollout of decarbonisation infrastructure like CCUS and hydrogen. (See here for CMS's comment in its Hydrogen Expert guide about European Commission's proposals for developing industrial clusters for hydrogen projects.) This is in addition to the £1 billion CCUS Infrastructure Fund to support the development of CCUS clusters discussed below.
The Strategy also emphasises the importance of technologies such as CCUS in achieving net zero emissions in industrial clusters, setting out the ambition of capturing and storing 3 MtCO2 per year by 2030 and between 8 and 14 MtCO2 per year by 2050. This is in line with BEIS's February 2021 CCUS cluster sequencing consultation, which sets out the Government's aims for low carbon clusters.
Via the £1 billion CCUS Infrastructure Fund, announced in the Ten Point Plan, the Government aims to support the deployment of CCUS in two industrial clusters by the mid-2020s, and a further two clusters by 2030. The Strategy outlines further funding available for CCUS infrastructure, including the £1 billion Net Zero Innovation Portfolio and the £250 million Clean Steel Fund.
Little new information is provided on Government support for CCUS in the Strategy, however further updates on the business models and particularly a business model for hydrogen are anticipated mid-this year. See here for the anticipated timeline of updates.
Hydrogen production and usage
The Strategy also recognises the important role that low carbon hydrogen can play in decarbonising industrial clusters. On the same day as the publication of the Strategy, the Department for Transport also announced government investment of £3 million to help launch the UK's first ever hydrogen transport hub, located in the Tees Valley, thus signalling one possible cluster. The hub, which aims to bring together leading figures from government, industry and academia to focus research, testing and trials across all transport modes, could be fully operational as early as 2025.
In particular, the Strategy focuses on the need to establish appropriate mechanisms to support the deployment and use of low carbon hydrogen for industry and on creating favourable conditions for encouraging industrial uptake of fuel switching to hydrogen. The details of how these areas of focus will play out are yet to come in the dedicated Hydrogen Strategy, anticipated in the new few weeks. Hydrogen business models will be critical in ensuring that hydrogen infrastructure constitutes a viable investment and attracts private sector funding.
What's next?
The Strategy provides welcome direction on the measures for decarbonising industry, even if it does not go as far as the Committee on Climate Change advises – targeting reduction of at least two thirds of emissions by 2035 as opposed to the 78% recommended in the Sixth Carbon Budget. Furthermore, the Strategy announces limited new funding schemes to support the levels of policy ambition.
The Strategy contains an array of interconnected timelines in which the various measures are to be achieved, many of which are themselves subject to consultation and change. For example, while encouraging the development of hydrogen value chains and use across a number of applications, the Government has not yet ruled out introducing a Future Homes Standard which would mandate "the end of fossil-fuel heating systems in all new houses from 2025" although doing so would impact the ability for planning of hydrogen infrastructure.
What is more, with Phase 1 of the Government's CCUS cluster sequencing plan set to launch in April 2021, the industry will need to put together cohesive low carbon cluster plans working with a number of moving parts around policy and funding opportunities. Some details may emerge in the eagerly awaited Hydrogen Strategy, but for the meantime those investors planning projects in these decarbonising sectors will need to retain a degree of flexibility and agility in their plans to accommodate the evolving Government thinking.
 About CMS
With more than 450 energy and climate change lawyers, including over 100 partners, the CMS Energy and Climate Change practice is one of the largest of its kind in the world.
The Firm's early work in designing and implementing modern energy markets and subsequently assisting and guiding the sector in the push to decarbonisation means that it is uniquely placed to help shape its present and future. CMS teams now work in every corner of the sector across the globe to help meet the demands of climate change, technological disruption, urbanisation in developing economies, social concerns and political agendas. The Firm's clients include utilities and independent developers, investors and financiers, contractors, governments, regulators, and other stakeholders around the world.
CMS also has a top-ranked Environment practice, which for over 25 years has been a consistent leader in the UK and Europe in providing specialist environment legal advice. The team works for clients in virtually all sectors, including chemicals, cleantech, construction, consumer products, energy, energy efficiency, energy from waste, environment consultancies, finance, infrastructure and projects, insurance, manufacturing, real estate and hotels, renewables, telecoms, transport, water and waste management.
You can read more about CMS's decarbonisation efforts here.
The Firm frequently publishes thought leadership on industry issues on its Law Now website, and has also published global Expert Guides in topical areas related to the sustainable economy ranging from Renewable Energy, Hydrogen, Energy Storage and Electric Vehicles.