AG INSIGHT | 25/02/2020
How to make the Environment Bill investible for business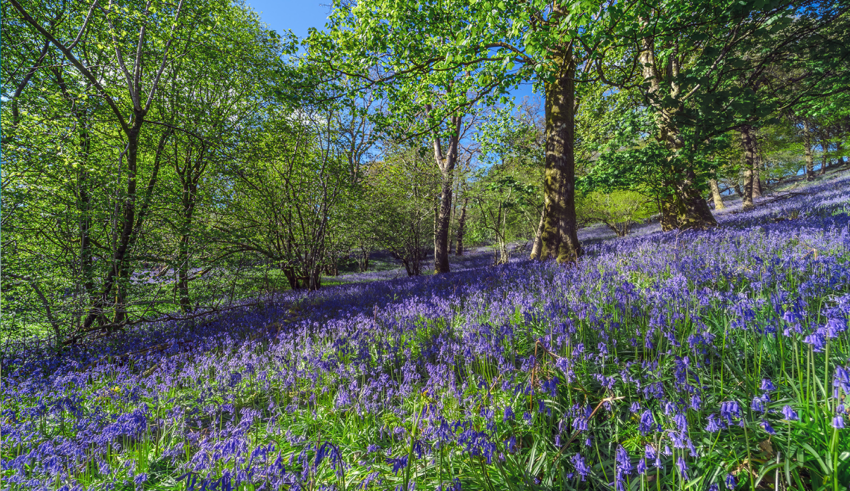 Nick Molho, Executive Director of the Aldersgate Group, says that key amendments are needed to deliver a world leading environmental regime and an investible proposition for business.
Following the General Election, the government re-introduced its Environment Bill on 30 January. The Bill, which comes 25 years after the last Environment Act, is a major piece of legislation which has the potential to put environmental considerations at the heart of Government policy and business decision-making.
The Bill, which is of critical importance to the environment, society, and business, has two key functions. The first is to avoid a governance gap and ensure that environmental law continues to be properly applied and enforced in a post-Brexit world. The Bill seeks to do this by embedding environmental principles – such as the 'polluter pays principle' – in policy decision-making and by creating the Office for Environmental Protection (OEP), a new body tasked with overseeing the proper application and enforcement of environmental law by ministers and public bodies. In essence, the OEP will be replacing key governance functions previously carried out by the European Commission and European Court of Justice.
The second, which builds on the government's 25 Year Environment Plan published in 2018, is to create a framework through which successive governments will need to introduce and deliver on long-term and legally binding environmental improvement targets, set at least 15 years into the future, to overturn the decline of the natural environment. To begin with, the government would need to introduce targets that deliver improvements in four key priority areas, including air quality, water quality, nature and resource efficiency – although this could be broadened over time to other key areas such as soils.
Legally binding green targets have strong backing from business
The commitment to introduce new targets to improve the state of the environment is crucial for a number of reasons. The decline of the natural environment has been well documented by bodies such as the Natural Capital Committee. Urgently reversing this decline is not only important in itself, it is also an economic necessity. A healthy environment is essential to a competitive economy, with most business models being reliant in one way or another on natural assets. For instance, it takes on average 50,000 litres of water to manufacture a car and 35 tonnes of freshwater to manufacture a single tonne of artificial fertiliser.
A healthy environment is also essential to make our infrastructure more resilient to the impacts of climate change and deliver some of the negative emissions that will be essential in getting to net zero emissions. For example, healthy soils and peatland play a vital part in reducing risks from flooding and absorbing carbon.
From a business perspective, legally binding targets are crucial. A lack of clarity about future policy direction tends to deter investment. Binding targets can help overcome this by providing a reliable guide to businesses on upcoming policy measures and providing them with a clear market signal to innovate, skill up their workforce and make investments in more environmentally sound business models and production processes. As has been seen with past regulations in the waste, construction, renewable energy and automotive sectors, ambitious and well-enforced targets have the potential to generate supply chain growth, job creation and new export opportunities in the provision of environmental goods and services.
Three key changes to strengthen the Bill   
However, as it stands, the Bill – which will be having its second reading in the House of Commons on Wednesday (26 February) – still has a way to go if it is to concretely change the behaviour and investment patterns of businesses and public bodies. As set out in a recent briefing from the Aldersgate Group, there are a range of amendments that could make the Bill stronger, with three standing out clearly from a business perspective.
First, the target-setting framework needs to be strengthened. Having a framework for ambitious long-term binding targets has received significant public support from businesses. However, for businesses to have confidence in the target-setting process, the Bill needs to be more explicit about the ambition of future targets, the criteria that will be used to determine the targets and how they will work together to deliver coherent environmental improvements.
Second, businesses need greater confidence that the government will be taking action in the near-term to put the country on track to meet the targets. In other words, having legally binding targets is important but their credibility will rest on stakeholder confidence that successive governments will be required to take continuous action to deliver them as opposed to backloading action as the delivery date for targets draws nearer. The Bill currently provides for a system of five yearly interim targets but failure to meet interim targets doesn't, as it stands, result in a requirement for government to take any meaningful action to rectify the course.
To remedy this, the Bill should at the very least require the government to take remedial policy action where an interim target has been missed or looks likely to be missed. The Bill should also explicitly require that the government's Environmental Improvement Plans and the review and monitoring process enshrined in the Bill should all be fully aligned with the delivery of the interim and long-term targets.
Third, a strong Bill needs to give businesses confidence that there will be a level playing field in delivering ambitious environmental outcomes. This requires that environmental laws and rules are applied and enforced in a transparent, predictable and robust manner. The independence of the OEP will be key to this. The Bill could be stronger here by providing a role for a relevant parliamentary committee to appoint the chair of this new body – similar to the role played by the House of Commons Treasury Committee in vetting the appointment of the Chair of the Office for Budget Responsibility – and by being more explicit about how the multi-year budget of the organisation will be set.
Whilst there are other important areas where the Bill could be enhanced- such as on the status and applicability of environmental principles – delivering progress on these three areas would be a big step forward for business and the environment. Combined with close co-operation with devolved authorities (the Bill mainly applies to England), the Bill could deliver a step change for environmental policy.
A strong Environment Bill is central to the UK's domestic and global policy agenda
With the right amendments, the Environment Bill can do for the natural environment what the Climate Change Act is doing for climate change. The Bill can also support the delivery of other key government commitments. It can create a regulatory framework that delivers a step change in private sector investment in the natural environment and environmentally responsible business models, improve our society and economy's resilience to climate change and help deliver much needed negative emissions to achieve the UK's net zero target. Given its central importance to the government's policy agenda and its relevance to the two major global summits on biodiversity and climate change that will be taking place in 2020, parliament and government must seize this unique opportunity to deliver a truly world leading Environment Bill.
Nick Molho is executive director of the Aldersgate Group