AG INSIGHT | 27/02/2019
How to charge ahead on electric vehicles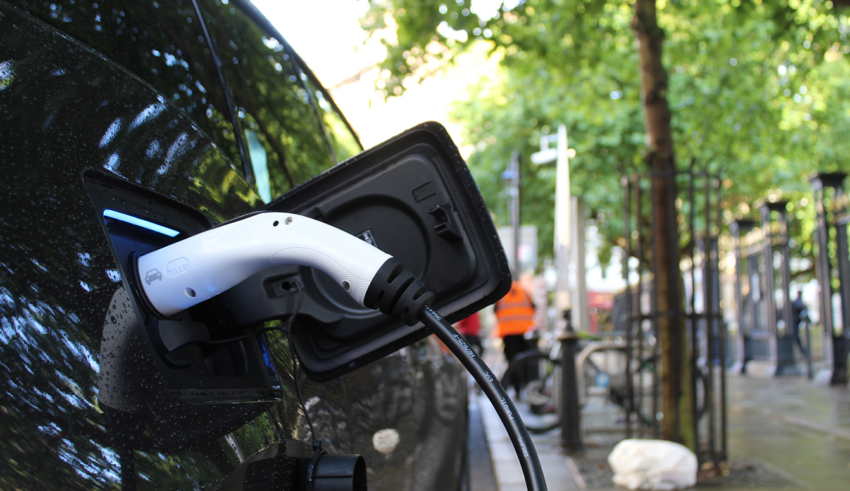 Wil Barber, Corporate and Internal Communications Manager at LEVC, outlines key lessons from the first year of LEVC's transition to ultra low emission vehicles.
In January 2018, LEVC began handing range-extended electric taxis over to customers around the UK. Since then, 1,400 cab drivers have switched to our electric vehicle – a lifestyle change that reduces their annual personal carbon footprint by 8 million tonnes of CO2. Here are our main lessons from the first year of our transition to ultra low emission vehicles.
Drivers love electric vehicles
Once someone has driven an electric vehicle (EV), they're unlikely to go back to a conventional internal combustion driven vehicle because, aside from the fact that EVs are now accepted as a better product, cabbies switching to EVs currently see their fuel bill drop by £80 – £110 a week. This means that the total cost of ownership of a new EV is lower than the ownership costs of old diesels.
At present range-extender technology will remain essential for the commercial sector
In the future, faster charging infrastructure will allow all commercial vehicle drivers to use pure battery electric vehicles. However, at present rapid charging infrastructure in UK urban centres is limited and there are still issues with the chronically underfunded motorway network.
Therefore, given commercial vehicles lose money when they are off the road, and the majority of drivers still do not have access to home charging, these vehicles need to be equipped with a back-up range-extender*. This is because 61% of cabbies have stated that insufficient charging infrastructure is preventing them from switching to an EV. To support the move away from polluting diesels in the commercial vehicle sector, policymakers will need to ensure that there remains a place for range extended electric vehicles.
The UK's charging infrastructure can be inaccessible and unnecessarily complicated 
Most customers must sign up to at least 3 charging networks and access to lamppost charging technology can often require costly specialist cables. This can make charging difficult and frustrating, as 90% of electric taxi owners recently reported that they find charging on the street either 'sometimes difficult' or 'usually difficult'.
These issues are unnecessary barriers that put off potential EV drivers. Thankfully, Transport for London (TfL) has mandated that all taxi dedicated rapid charging must work with all EVs and offer contactless payment. This must be made mandatory across the UK and central government should follow TfL's lead to put the necessary regulation in place.
The transition to EVs will only happen when all players locally and nationally work together
Our experience from London, Coventry and Nottingham has all shown that a step-change in the transition to EVs is possible when owners, manufacturers and local government all push in the same direction. Leaders in all three cities have sought to develop a wide range of incentives to encourage owners to switch to cleaner vehicles.
London's Ultra Low Emission Zone has been a great example of the right level of policy ambition that has not only helped to tackle dangerous levels of air pollution, but also helped to drive economic growth in the UK's low emission vehicle market. At LEVC, it has given us the certainty to invest £325m in our current electric vehicle programme.
However, we are also clear that national government has major role to play in accelerating the transition to EVs by guaranteeing upfront purchase grants on electric vehicles and ensuring that the UK is one of the best places in the world to develop new electric vehicle technologies.
* A range extender is a small petrol back-up generator with emissions below 25g of CO2/km, and enables us to sell a vehicle with a 350+ mile range, without passing the considerable cost of a huge battery onto customers.
Wil Barber is the Corporate and Internal Communications Manager at LEVC