AG INSIGHT | 07/02/2019
How car clubs like Zipcar can play a leading role in decarbonising transport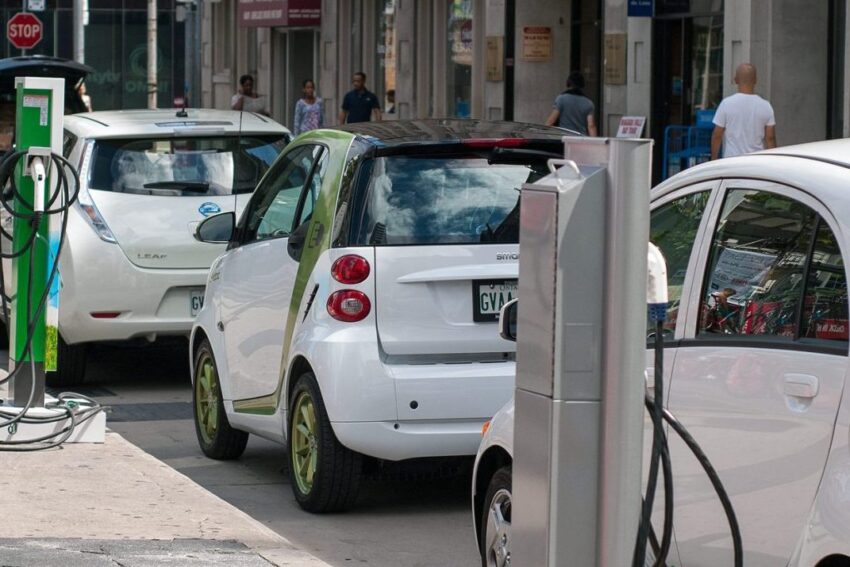 Jonathan Hampson, General Manager at Zipcar UK, describes how car sharing in the UK is changing the way people view mobility.
Having a shiny new car parked in your driveway was once the ultimate status symbol. But that's changing—thanks, in a large part, to car-sharing clubs like Zipcar. Smart motorists are ditching private car ownership for a more flexible and cost-efficient way to access vehicles.
And that's good news for the environment. Statistics show that members of car-sharing schemes typically drive fewer miles and are more likely to use alternative, more sustainable, modes of transport. With the right infrastructure in place, and strong government support, we believe private vehicle ownership could eventually be left in the slow lane.
Driving behavioural change
Vehicle sharing has already had a clear impact when it comes to decarbonising transport in London. Car clubs are booming in the capital, with around 240,000 Zipcar members—a number that's been growing by 33% each year.
And it isn't just about affordability, though saving on vehicle running costs is clearly a key motivator. Our members appear to be more mindful about the type of transport they use to reach their destination, including an increase in public transport. Our research shows that, compared to private car owners, Zipcar members are 30% more likely to walk, cycle or take public transport to get to work, and 50% less likely to drive overall.
Fewer cars on the road, and fewer journeys undertaken, will be a critical factor in reducing CO2 and other harmful emissions. According to the Mayor of the London's Transport Strategy, road transport is responsible for half of the capital's air pollution, which causes serious harm to human health and has been linked to 9,500 premature deaths a year in London.
No fleeting trend: The switch to electric
Call it a lightbulb moment, or maybe just an increasing awareness of new possibilities, but our London members are taking to electric vehicles (EVs). Once widely dismissed as clunky and inconvenient, Zipcar has been a leading force in changing perceptions and normalising EVs.
In summer 2018, we added 325 pure EVs to our fleet, a huge success with 6,000 Londoners taking them for a spin within three months. By normalising EVs and helping to create a demand, Zipcar is also helping to accelerate the development of EV charging infrastructure in the capital and bolstering the business case for charge point providers. The Mayor of London, Sadiq Khan, has committed to 1,500 new charging points by 2020, which will be located across the city to meet rapidly growing demand.
But we're far from the end of our journey. Zipcar's 'Vision 2025' aims to create an all-electric fleet, with 9,000 EVs accessible to a potential membership base of 800,000 Londoners by 2025. That could mean 120,000 private vehicles are taken off London's roads, 821 million fewer miles driven and 160,000 fewer tonnes of CO2 emitted annually.
A greener future: Keeping London moving
All of this is possible, provided there is adequate charging infrastructure to support it. Without sufficient numbers of charging points, and without effective incentives for people to switch to EVs and car sharing, it's merely a pipe dream.
The right noises are being made. The Mayor of London is expected to implement the Ultra Low Emission Zone (ULEZ) in Central London later this Spring, with plans to expand it to the North and South Circular boundaries from 2021.
At Zipcar, we support the ULEZ, but it is vital that we help Londoners through this transition and provide suitable alternatives. That's why we have urged the Mayor to include car sharing as part of any transport plans. If the ULEZ succeeds only in persuading people to buy cleaner cars, it is missing an opportunity – we have to try to persuade people to live without private cars altogether.
As well as policy sticks there are other measures government could implement to accelerate the current momentum towards car sharing over private vehicle ownership. This might include tax incentives or grants to help car sharing fleets go fully electric and a nationwide diesel scrappage scheme.
Equally, creating a more integrated, seamless transport system combining both public and private transport modes, including options like Zipcar would be a huge step towards encouraging and nurturing the car sharing trend.
Crucially, it would make it easier and more attractive than ever for people to finally park the idea of private car ownership once and for all, and accelerate decarbonisation.
Jonathan Hampson is General Manager at Zipcar UK