AG INSIGHT | 08/03/2021
Facilities Management is the hidden hero that will drive decarbonisation among businesses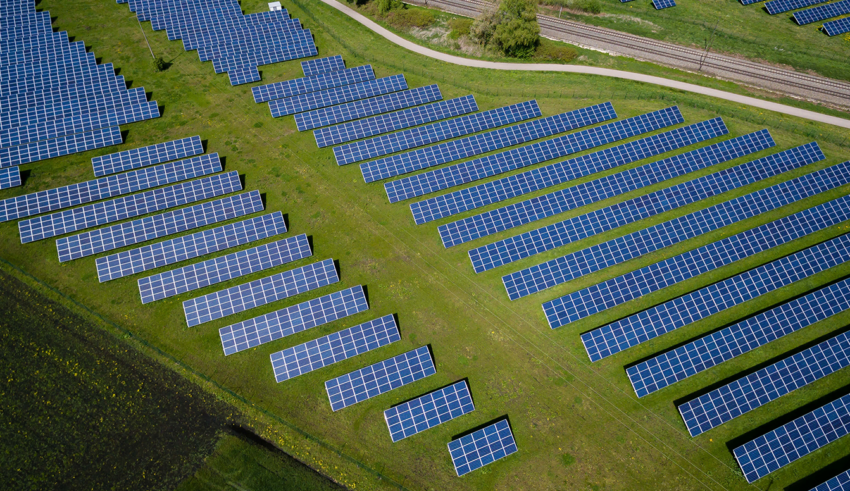 Simon King, Director of Sustainability and Social Value at Mitie explores how we build back greener and Mitie's Plan Zero commitment, following the announcement that they have joined the Aldersgate Group.
As the UK approaches a year since the first national lockdown, and with a roadmap out of current restrictions recently published, the nation's – and many business' – attention is turning to building back greener.
As experts in managing buildings and workspaces – be that energy, waste, cleaning, fleet, landscaping or engineering – the facilities management (FM) industry can have a huge impact on helping other businesses be more sustainable. With around two thirds (65%) of the UK's greenhouse gas emissions coming from transport, energy and business, now is the time for facilities managers to step into the spotlight and take a leading role in driving sustainability. This is an opportunity that must be seized if we are to play our part in protecting the planet for generations to come.
This is exactly why we launched Plan Zero, our commitment to reach net zero carbon emissions by 2025 and help other organisations achieve their own sustainability objectives. At the heart of this ethos is a commitment to go further, faster, and with February 2021 marking Plan Zero's first anniversary, we've taken this opportunity to set new, challenging targets. And to help us share what we've learnt even further, we're proud to have joined the Aldersgate Group. As the only FM member, we look forward to sharing our expertise across Plan Zero's three pillars: eliminating waste from power and carbon, enhancing inefficient buildings and eradicating non-sustainable waste.
Eliminating carbon from power and transport
Like many businesses, most of our emissions come from our fleet and powering our buildings, making this a key focus for us. Since we launched Plan Zero, we've switched our offices to 100% renewable energy and accelerated our electric vehicle (EV) transition. We believe we currently have the largest pure electric fleets in the UK, with almost 1,000 Mitie EVs, based in every corner of the country – from Cornwall to the Isle of Arran.
As we continue to drive towards a zero-emission fleet by 2025, we've committed to have 2,021 Mitie EVs by the end of 2021 and are trialling electric versions of our more specialist vehicles too. For example, earlier this month we launched the UK's first zero emission gritting service for commercial use, which uses an EV with a battery-powered gritter.
By switching so many vehicles to electric so quickly, we have come across some challenges along the way and had to find creative solutions to address these issues, particularly around charging, from the availability of charging infrastructure, to making payments for charging simpler for our people. We firmly believe that the future is electric, so we want to share these experiences to make it easier for other organisations to switch their fleets to EVs too.
Enhancing inefficient buildings
While the Coronavirus pandemic has changed where many of us work in the short-term, workplaces come in many different forms. Switching to renewable energy is an important step, but reducing the energy used in the first place is even more important.
However, we know from our customers that financial pressures can lead companies to put sustainability on the back burner – but doing right by the environment doesn't need to cost the earth. We've used our energy management expertise to develop a 'Zero Carbon for Zero Cost' approach, which focuses on making sites more energy efficient and implementing solutions in a certain order, so that the savings created can then be used to fund larger projects. By using this method, we've helped one of our customers save 100GWh of energy – equivalent to 25,000 tonnes of carbon or £10 million – in just three years. Most of these savings were through energy optimisations, such as changing heating and lighting settings or improving air flow in data centres. By sharing its expertise with other businesses, the facilities management sector can act as a force multiplier. For example, in the financial year 19/20 our energy team helped customers save 300,000 tonnes of carbon – equivalent to 11 times the annual emissions of Mitie. Small changes can have a huge impact.
For our part, we're rolling-out a number of energy optimisations across our own properties and have already reduced our annual CO2 emissions by 300 tonnes. In 2021, we will be implementing more optimisations across the rest of our estate as well as installing some bigger energy reducing projects, such as upgrades to our heating systems, where we can. We want to spread the word that workplaces can, and should, play a big role in making the UK's energy use more efficient.
Eradicating non-sustainable waste
In 2021, reducing waste should go way beyond zero-to-landfill. We should be cutting the resources used in the first place and embracing the circular economy. We're embedding this across our business wherever we can, for example our new 'Bin the Bag' campaign will save 40,000 bin bags, more than half a tonne of plastic, each year and we have switched the cleaning products we use in our offices to non-toxic alternatives.
We know from our own experience that every business is unique and will face its own challenges to net zero. However, with our broad expertise, the facilities management industry is uniquely placed to unite business areas, share best practice and drive sustainability within organisations.
For more information on Mitie's Plan Zero commitment, visit www.mitie.com/PlanZero.
Simon King is Director of Sustainability and Social Value at Mitie.