AG INSIGHT | 20/10/2021
Expectation Management on route to COP26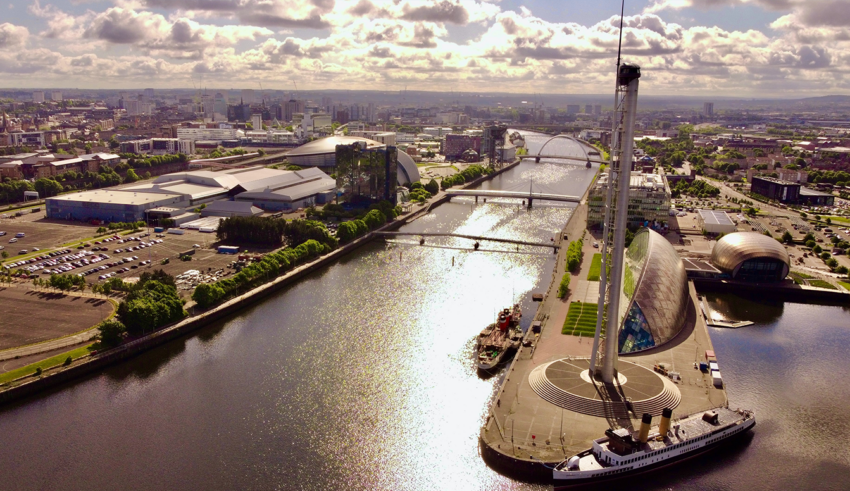 Expectation Management on the route to COP26
COP26 may be a year late, it may happen under strange conditions (the COVID impacts still loom) and it may be slow to publishing the full agenda and programme of events making it hard to really judge what to see and who to listen to; but there is a rapidly building excitement on the high street, in the media and in board rooms across the country about what we should expect from the summit in Glasgow next month.
Clearly the climate negotiations are key, with world leaders upping their commitments and reflecting on their targets and performance, learning what has worked and what can be replicated. But we have known for some time that the big themes outside of this area are Finance, Energy, Empowerment, Nature, Adaptation, Gender, Transport and the Built Environment.  All key issues when it comes to defining what we must do to meet net zero emissions by 2050 or earlier, but what about resource management, consumption, and effective waste management? What role do they have to play in this transition to a low carbon world?
Waste & Resource sector hopes & aspirations?
At SUEZ we were busy planning for COP26 back in early 2019 before COVID struck, and our commitment to being there and actively taking part in the wider decarbonisation agenda have only increased during the pandemic. The lockdown demonstrated first-hand the critical importance of the waste sector in keeping the economy moving whilst protecting the environment and society from any number of potential health and pollution impacts.
We were hoping to be able to build on the Net Zero Strategy launched by the Environmental Services Association (ESA) during the summer by increasing our electric fleet of vehicles and materials recycled, removing organics from landfill by 2030, removing plastics from energy recovery facilities by 2030, developing heat offtake markets, and working with Government to enable carbon capture and storage (CCS) technology to mitigate remaining emissions at our EfW facilities. Having hosted numerous webinars in the last 12 months on net zero and the role of the waste sector in supporting the transition of other sectors, our hopes were high that resource efficiency would for once get a seat at the 'top table' as the negotiations continued and new targets were confirmed.
But I, like so many others, was disappointed when the programme was finally released, and found a lack of focus on this critical issue.
Scope, Silos and Social Acceptability
Why is it that there are no main event sessions that address the single biggest threat to decarbonisation, namely consumption? We need the public and businesses to not only see the problems of climate change and global warming as real, but also be empowered to act, and act soon. However, if consumption per se is too tricky to deal with, then surely a theme linked to resources and their management is worthy of a place on the programme? It seems to me that the programme has been designed in the same way that some of the current policy reforms in the UK have been designed, in silos, reinforcing existing boundaries and blockages, and has missed the chance to break down some of these barriers and inspire change – change in political commitment, change in public engagement, and change in private sector delivery for example.
Thankfully, we had seen the writing was on the wall some months ago, and we have decided to do something positive and proactive about it!
Joining the dots …. for maximum benefit?
Upon seeing the direction of travel, SUEZ started to discuss plans and intentions for COP26 with other leaders in the resources sector, and the feedback was unanimous – we want to be there, we will be there, but we are disappointed by the agenda, so let's do something together!
Overnight we created 4 'linked' workshops, collaborating with the CIWM, ReLondon, Green Alliance and the Aldersgate Group to address these obvious omissions in programme content. On the 3rd and 4th November (first week of COP26) we are taking up residency at the Studio, next door to Glasgow Central Station, for our own resource themed 'fringe sessions', and we would welcome anybody that will be in Glasgow that week to register beforehand and then pop in for a chat, some debate, and plenty of networking. And if you can't make COP26 in person, don't worry, we will be live streaming all sessions and you can interact with the panellists and ask questions etc. without leaving your own home – just register here: https://bit.ly/SUEZatCOP26
At our fringe sessions, you will be able to listen to and participate in a range of different discussions:
Session 1 is aptly titled 'why the waste and resources sector is vital to delivering Net Zero?' and involves panellists from Zero Waste Scotland, WRAP, Ricardo, CIWM and the Scottish Resources Association. We expect to discuss all things circular economy and why supporting this agenda will help deliver on the decarbonisation agenda.
Session 2 is being led by the Green Alliance where the focus will be on resource security, risks and opportunities and on the panel will be Chatham House, Leeds University and Kingfisher who will consider why we need greater circularity in light of dwindling global reserves of key materials that underpin our economy (lithium and cobalt for example).
Session 3 is being driven by ReLondon who will be launching their new food waste report, with contributions from Glasgow City Council, Winnow, Too Good To Go and Circle Economy as we dig deeper on food waste prevention and food waste use to minimise emissions.
Session 4 is being led by the Aldersgate Group where the panel from Michelin, IKEA, CEMEX and Tesco amongst others will be looking more closely at the role circularity can play in cutting emissions across different sectors, what is required from regulations and policy incentives to drive investment in resource efficient business models, and what kind of strategy should be pursued to equip the workforce with the skills required for a circular economy.
So, as you can see there is plenty of topical, critical, and original content coming to Glasgow in early November, and we really hope you can join us. We must send a message to Governments globally that the sector we work in has a key role to play in supporting the net zero ambitions of many other sectors, both here in the UK and elsewhere around the world, and we must not be marginalised at this critical time in policy making and target setting. Unite with us in our war against climate change, and spread the word!
The route to COP is now much clearer, and the journey has definitely begun. Next stop, Glasgow!
– END – 
As with all my 'blogs' they are mine and mine alone. If you would like to get in touch or comment on them then please do so, as I am more than open to some good old-fashioned debate and dialogue. Please email me on adam.read@suez.com or follow me on linked in / twitter.
BIOGRAPHY
Adam is External Affairs Director at SUEZ Recycling & Recovery UK Ltd, working with DEFRA and other key industry stakeholders on the rapidly evolving policy landscape in the UK, and representing the company on numerous technical working groups and with the media. He is also President of the CIWM and a member of their Trustee Board, and Chair of the ESA's Policy and Resource Strategy Working Group. He has over 25 years of waste & resource sector experience spanning academia, local government, consultancy and for the last 4 years in the private sector with SUEZ. He is also a Fellow of the RSA, RGS, CIWM and IOM3.
Dr Adam Read, External Affairs Director @ SUEZ & CIWM President