AG INSIGHT | 22/06/2020
Environmental crises, a global pandemic, economic collapse… Time to work together to build back better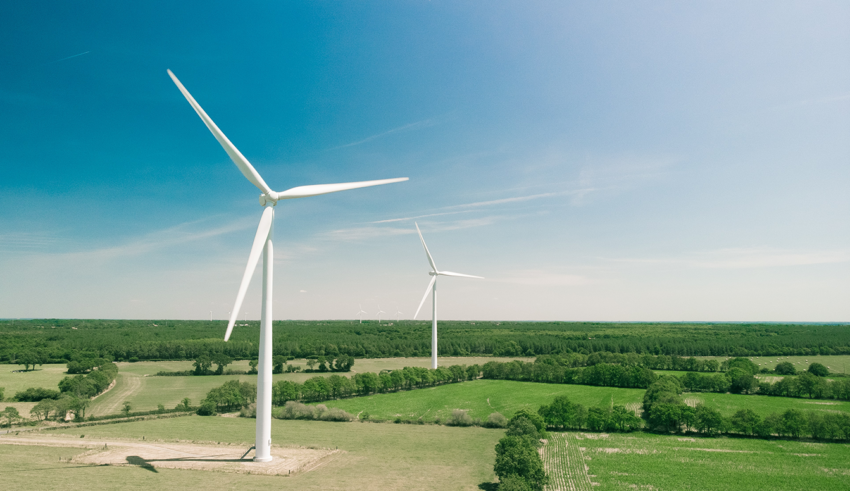 Toos van Noordwijk, Director of Science, Policy and Innovation, and Sasha Woods, Researcher for Impact and Innovation, Earthwatch Europe discuss how to build back better in the aftermath of COVID-19
The global COVID19 pandemic and subsequent economic crisis are unprecedented, impacting on nearly every aspect of daily lives across the globe. It is clear that mammoth investment and collaboration across society are needed to rebuild the economy, create new livelihoods and address the system failures that have become painfully visible.
Now, we have a choice of what we want this 'new normal' to look like. This presents a unique opportunity to close the big gap that has opened up over the past few decades between public desire, with respect to health and the environment, and the political reality.
Throughout the pandemic, Earthwatch's Science, Policy and Innovation team have published a number of blogs exploring the impact of COVID19 on agriculture, freshwater resources, cities and citizen science.
These are the top five changes we would like to see to ensure we build back better:
1.  Inclusivity, Participation and Wellbeing
The pandemic has, again, highlighted the disparities between different groups of people within society. Changes are needed across society to address this inequality and create healthy environments for all. The conservation movement and research community have a way to go to become truly inclusive and diverse. Creating access to nature close to all communities, creating diverse and inclusive work forces and addressing environmental injustice should be prioritised.
2. Evidence-based decision making
"We are following the science" emerged as the Government's new catch-phrase at the start of this pandemic. It became clear that there is huge benefit in understanding the system in which we operate, base decisions on the latest knowledge and rapidly and continuously expand this knowledge base through new research. Such evidence-based decision making has been lacking in relation to climate change, biodiversity loss and the many other environmental challenges. To accelerate evidence-based decision making we need to invest in research institutions, strengthen national and international collaborations, openly share knowledge and best-practises, and create partnerships between businesses, policy and researchers.
We also need to ensure that everyone in society has at least a basic grasp of scientific principles. Strong science education is essential to create the next generation of evidence-based decision makers. This learning shouldn't be limited to schools but extend into the workplace and continue throughout people's lives, for example through participation in citizen science.
3. Protect and enhance nature
Our recent survey shows that 59% of 2,000 respondents had spent more time with nature since the beginning of lockdown. Nature is not a 'nice to have' but essential for our physical and mental wellbeing. It should be available on people's doorstep, wherever they live. Healthy ecosystems and sufficient space for nature are also vital for the support of healthy wildlife populations and provision of the many ecosystem services we depend on including; clean water, flood mitigation, carbon storage and pollination.
To restore and support healthy ecosystems and wildlife populations, we need to expand and restore natural habitats and drastically curb pollution; from plastic clogging up our oceans, pesticides causing havoc among bees, to excess fertilizers suffocating rare plants and aquatic wildlife.
4. Rethinking our economy and behaviours
It is clearer than ever that environment, health and economy are intricately linked. We should move away from the decade's old dogma that sustainability and economic growth are polar opposites and that environmental red tape hurts the economy. Instead we should create a system that integrates and balances these aspects and maximizes long-term well-being rather than short-term financial gain. A wider focus on long term human and environmental health could for example set the context to reshape agricultural supply chains – which are often designed to maximize outputs and efficiency. Instead, we should choose to increase resilience, reduce pollution and over-exploitation, and reconnect with local communities to create local employment and environmental stewardship.
Leadership and vision alongside ongoing technical innovation could speed up our transition to renewable energy and create much needed new jobs in the clean energy sector.
While we decarbonise our means of travel, the weeks of lockdown have also triggered widespread reflection on what travel we actually need. A shift in attitude from 'doing things because we can' to 'limit ourselves to what we need' could translate into a powerful societal shift towards more sustainable travel and consumption patterns.
5. High-tech for good
We need to continue to create new technological solutions, integrate them with social innovations and use them to accelerate a transition to a better future. Engaged and involved citizens, open science and citizen science can help ensure that society as a whole contributes to and benefits from these advances.
Making these drastic changes won't be easy. There are many vested interests and systems that will resist change. But it is now clear that an alternative system, in which we live healthier and happier lives in balance with nature, is possible. It is exciting to see that a broad coalition has emerged to drive this change and build back better with action undertaken by the likes of Aldersgate Group and Wildlife and Countryside Link, as well as public appeals by top business leaders.
As Earthwatch, we will do everything in our power to work together with businesses, governments, civil society and the NGO sector to achieve this mission.