AG INSIGHT | 06/03/2019
Electrifying the fleet: driving towards a greener world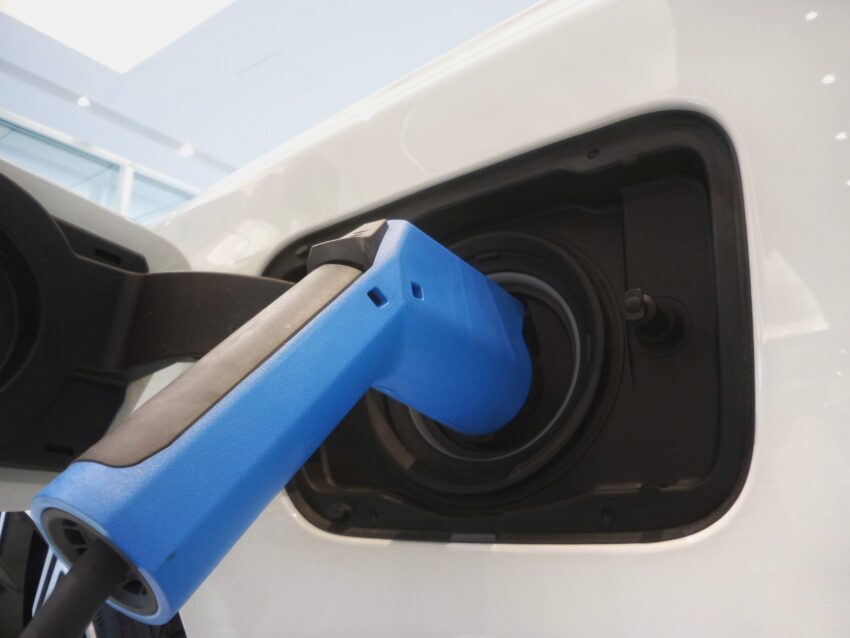 Peter Harris, Director of Sustainability, Europe, at UPS, explains how UPS is meeting the needs of its customers while reducing its overall impact on the planet
Our world is changing. As we continue to grow more connected, linked by commerce, the environment, and the needs of communities around the world, we believe that business has an important role to play in helping build a greener future and reducing overall emissions.
As a global logistics company, reducing our carbon footprint presents a complex challenge for UPS. Our customers want to ship more items at a greater speed than ever before, and we want to do it all while also reducing our overall impact on the planet.
That's why, for many decades, we have been exploring the use of alternative fuel and advanced technology vehicles, including electric vehicles (EVs), to conserve fuel, reduce emissions and build a cleaner future. Our journey towards this future is largely enabled through one of the industry's largest private alternative fuel and advanced technology fleets: a global "rolling laboratory" of more than 10,000 vehicles which drive more than 1 million cleaner miles each business day. In the UK, this rolling laboratory fleet consists of a variety of electric, range-extended electric and natural gas-powered vehicles which each contribute to solving different challenges on UPS's journey to electrification.
Managing the challenges of electrification
From first introducing our EVs to the roads of London in 2008, to now operating 67 electric vehicles in the city, we have already made great strides towards reducing our overall impact in the UK. Our fleet electrification efforts in the UK are an important contribution to UPS's global goal of reducing our absolute carbon emissions by 12 per cent by 2025.
With roughly 1,000 electric or hybrid electric vehicles already in operation in cities around the world, UPS's experience has shown that electrification can be both achievable and affordable. Offsetting initial costs are the savings made through reduced fuel costs, as well as reduced maintenance and supplies costs, as electric vehicles have fewer and less complex parts compared to their diesel counterparts.
Despite this success, UPS research has shown that multiple barriers remain in the journey to electrification across the wider industry. Commercial fleet operators do not always have access to adequate charging infrastructure, and we have seen that the upfront cost of electric/alternative fuel vehicles can hinder adoption of these technologies by commercial fleet operators.
However, as technologies advance and more companies invest in low and zero carbon options such as electric vehicles – we expect to see the barriers to electrification lowered. Furthermore, we are actively working to help overcome these barriers, marshalling our global scale to encourage innovation and drive demand for new electric and alternative technologies – the result of this being a safer and cleaner fleet for the communities in which we operate.
The power of partnerships
Our experience has also demonstrated that the journey to electrification must be a collaborative one. UPS's efforts have been supported by a range of partners in the public and private sector to develop new technologies addressing the most critical electrification challenges faced by fleet operators.
For example, the combined smart grid and energy storage technology recently deployed at our Camden depot in London as part of our Smart Electric Urban Logistics (SEUL) project was developed in partnership with UK Power Networks and Cross River Partnership to help solve capacity challenges imposed by the electric grid and transform the way electric fleets are charged. With financial support from government, the resulting "smart grid" technology addressed a fundamental barrier to electrification, allowing operators to simultaneously recharge an entire fleet of vehicles without the need for an expensive upgrade to the power supply grid.
UPS has also undertaken a partnership with Arrival, an Oxfordshire-based carmaker, helping to pioneer the next era of electric vehicles and package cars. This partnership aims to reduce the dependency on fossil fuels by producing environmentally-friendly electric vehicles, with the first vehicle scheduled to begin making deliveries before the end of this year. This collaboration between industries is pivotal for cities and countries in achieving their emissions reduction goals, as well as making the transition to alternative and renewable resources.
Ultimately, it is an exciting time for the world of alternative propulsion methods and UPS is looking forward to contributing to this next frontier of electrification.
Peter Harris is Director of Sustainability, Europe, at UPS