AG INSIGHT | 18/11/2021
COP26 sends a clear signal to businesses and investors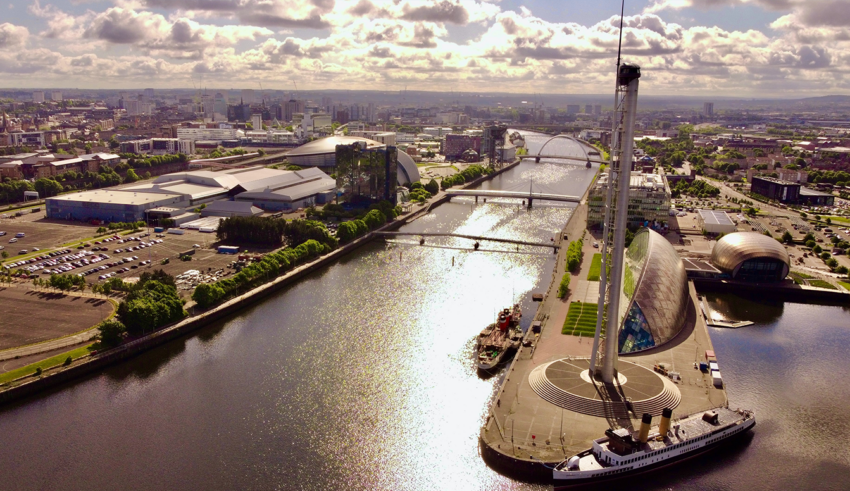 Much of the media coverage following the conclusion of the COP26 summit in Glasgow focused on India and China's intervention to weaken the language around the phase out of coal power in the Glasgow Climate Pact.
This is understandable but it should not detract from the very clear signals that the business and investment community have been sent at COP26. These arise not only from the final wording of the Pact, but also from the multilateral government pledges that have been made over the summit and the commitments taken on by businesses and investors.
The Glasgow Climate Pact is clear: we are moving away from fossil fuels
Starting with the final texts agreed at the summit, the Glasgow Climate Pact requests all nations to resubmit emissions reduction pledges in 2022 and, crucially, requires these pledges to be more ambitious and in line with the targets set in the Paris Agreement. The Pact also urges developed countries to not only meet the $100bn / per year climate finance commitment towards developing countries but to exceed it in the near future.
Allied to this, the call on countries to "phase down" the use of unabated coal and "phase out inefficient fossil fuel subsidies" makes it clear to the business and investment community that governments around the world will come under increased pressure to tighten up their emission reduction targets, develop more ambitious low carbon development strategies, and significantly reduce their reliance on fossil fuels. As Prime Minister Boris Johnson put it during his press conference, there is not much difference between "phasing down" and "phasing out" coal. Ultimately, COP26 has made coal – and fossil fuels more generally – an even less attractive investment proposition than they were before the start of the summit.
Alongside the Glasgow Climate Pact, the rulebook for Article 6 of the Paris Agreement was finally agreed. Whilst there remains some work to do to ensure the rules are robust enough to prevent double counting of emission reduction credits, some important progress has been made towards setting up a regulated global market for carbon trading, which could have positive knock-on impacts on investment in nature restoration and emission reduction projects.
Some meaningful pledges that could catalyse markets
COP26 was about a lot more than just the formal negotiations, it was also about the important multilateral pledges that were made throughout the summit. Many of these could result in significant private investment flows. Over 100 countries pledged to halt and reverse deforestation, with a similar number joining an EU and US pledge to cut methane emissions by 30% by 2030.
Over 40 countries joined the 'Glasgow Breakthroughs', which aims to drive collaboration on innovation and policy development to bring down the costs of clean technologies in the power, transport, agriculture, hydrogen and steel sectors. This initiative – which is being underpinned by clear timetables and monitoring by the International Energy Agency – intends to make technologies in these sectors as affordable as possible by 2030 to rapidly increase their uptake globally.
All these pledges and initiatives have the power to send clear market signals to businesses and investors, and rapidly accelerate investment flows towards nature restoration, renewable energy, electric vehicles, sustainable agriculture, low carbon hydrogen and green steel. Whilst formal diplomatic negotiations are important, re-directing investment flows towards clean technologies and business models is ultimately what matters most and what will put the world economy on track for 1.5C.
The boardroom perspective: at COP26, private sector commitments reached a critical mass
What stood out clearly in Glasgow is that COP26 was the first COP where the real economy turned up in force. In the run-up to and over the course of the summit, an increasing number of businesses, trade groups and financial institutions made significant climate pledges. This has included trade groups and businesses in sectors where cutting emissions is particularly difficult.
For example, following the commitments from food manufacturers such as Nestlé, the UK's largest retailer Tesco committed to a market leading 1.5C aligned science-based target ahead of COP26 that covers its whole supply chain. The Global Concrete and Cement Association – which includes some of China's largest cement manufacturers – committed to cut their emissions by a quarter this decade and reach net zero by 2050. This is in a context where 60% of businesses in the FTSE 100 have adopted net zero emissions targets as part of the United Nations' Race to Zero initiative.
Financial institutions, many of which have been urging the businesses they invest in to do more on climate change, have also stepped up at COP26. Members of the Glasgow Financial Alliance for Net Zero did so by committing to align $130tn of assets under management with the 1.5C target under the Paris Agreement. Of course, not all targets and initiatives announced by businesses and investors have the same degree of credibility, and some work – possibly through the UNFCCC – will be required to improve transparency in this area. However, the commitments that have been made across the private sector will undoubtedly have an impact on the perspectives of boardrooms around the world and reinforce the business case for driving down emissions.
Moving to net zero: the only way to have a viable business model
As the Aldersgate Group made clear in its reactive, COP26 does not, at this stage, put the world economy on a pathway towards limiting warming to 1.5C. But enough has been done to keep the 1.5C target alive, with the prospect of more ambitious pledges in 2022 offering an opportunity to close the emissions gap. As far as investors and businesses are concerned, the message from COP26 is clear: if you want to have a viable business model or investment portfolio, you must accelerate your transition to zero emissions.