AG INSIGHT | 05/02/2019
Circular economy must remain a priority for Europe beyond the 2019 elections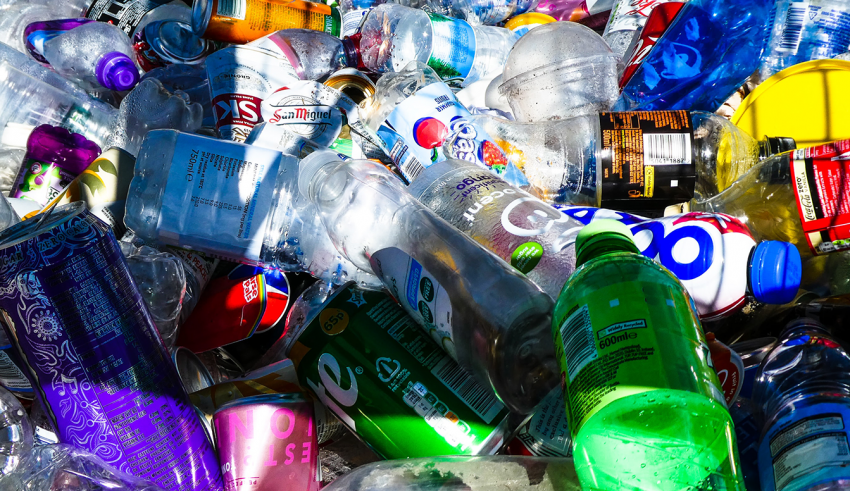 The Circular Economy Package and Plastics Strategy have set a high-level framework to improve the resource efficiency of the European economy. But to be effective, this framework must remain a policy priority for the next European Commission and Parliament, argues Nick Molho for Euractiv.
The circular economy agenda has gone through a remarkable transition in recent years. First seen as a rather vague concept, it has now become a European policy priority for which the European Commission recently received a global award in Davos.
Gone are the days where waste policy effectively consisted of sending a bit less waste to landfill and recycling a bit more of it. Today, policymakers are increasingly interested in the whole lifecycle of products and infrastructure, looking for ways to incentivise resource efficient product design and reuse materials.
There are two key reasons for this.
First, the environmental and business case for greater action on resource efficiency has grown. Not only is there a clear public consensus for cutting waste – as has been seen with plastics – but there is also increasing evidence that improving resource efficiency can make the European economy more competitive and create jobs.
The EU Life + REBus scheme, which ran around 30 business pilot projects, found for instance that greater resource efficiency could increase the EU's gross value added by up to €324bn by 2030, whilst the European Commission estimates that up to 200,000 jobs could be created through the measures announced in its Plastics Strategy.
Second, there is growing appreciation that whilst improving resource efficiency makes good business sense, businesses often face a number of barriers to taking greater action, ranging from regulatory obstacles and a lack of effective market signals to difficulties in obtaining finance or technical advice to drive innovation. Public policy therefore has a role to play in supporting greater business action on resource efficiency.
The circular economy: in a much better place than five years ago
This Commission's Circular Economy Package and Plastics Strategy have delivered welcome progress to address these barriers over the last five years.
Definitions of "waste" have been improved so as not to stand in the way of material re-use, there have been better financial and technical measures available to support business innovation, member states have been encouraged to adopt fiscal incentives to drive greater resource efficiency and the Commission is greening its public procurement criteria to guide the purchase of more resource efficient products.
In the 2016 Eco-Design Working Plan and the 2018 Plastics Strategy, the Commission also made an important commitment to shifting market behaviour towards better product design.
It announced that eco-design standards would gradually be broadened to require greater resource efficiency in the way products such as white goods are designed (as opposed to just energy efficiency at present) and that all plastics packaging on the Single Market would have to be either recyclable or reusable by 2030.
But the bigger challenge starts now
Whilst the actions of the last five years amount to clear progress, a lot of it has consisted in setting up a high-level circular economy framework. As argued in a recent Aldersgate Group report, this framework now needs to be fleshed out through concrete regulatory measures and specific initiatives if it is to drive greater resource efficiency on the ground.
Concretely, European institutions must press ahead with the commitment to broaden the scope of eco-design standards to include resource efficiency criteria.
According to the Commission, energy consumption for the average product will be around 18% lower by 2020 than it would be without the Ecodesign directive. This demonstrates the significant impact that product standards can have in delivering better product design, cutting waste and incentivising material re-use.
Requiring resource efficient product design should extend to plastic packaging and electronic products which contain plastics as announced under the Plastics Strategy.
There is still much work to be done to create a level playing field for more resource efficient products and products using secondary materials, which can struggle to compete due to an often higher upfront cost.
It will be essential to encourage the development of fiscal incentives to drive demand for more resource efficient products and the use of extended producer responsibility schemes, where producers of less resource efficient products pay more towards the cost of waste treatment than others.
The Commission will also have an essential leadership role to play going forward. It must continue to demonstrate the benefits of having a public procurement policy that rewards resource efficiency, provide financial and technical support to innovative pilot projects and ensure that the new definitions of "waste" are implemented consistently across the EU to avoid creating national barriers to greater resource efficiency.
The Commission deserved global recognition at Davos this year for its work on the circular economy and the cross-departmental approach it has taken on this agenda. However, the next Commission must now keep up the pace and deliver the tangible measures that will put the EU's circular economy strategy into practice. The bigger challenge starts now.
Nick Molho is Executive Director at the Aldersgate Group.