AG INSIGHT | 24/08/2017
Business Unusual: Making circular business models the norm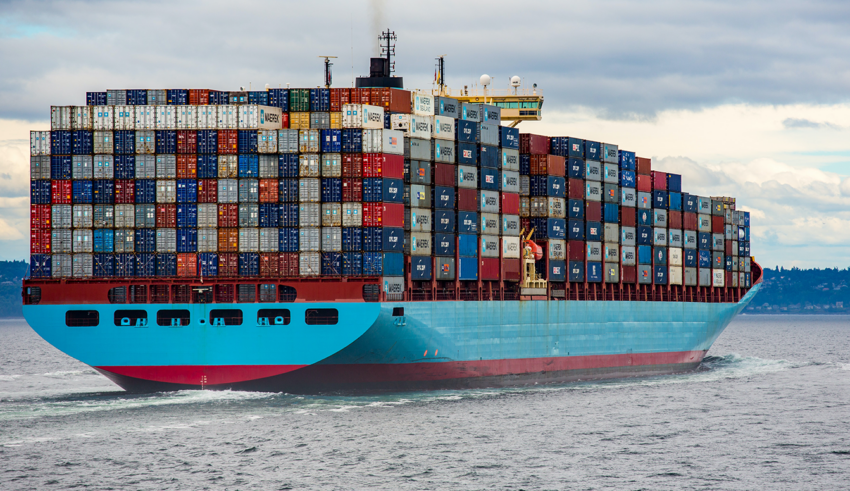 Increasing consumer demand for ever more complex EEE products represent a very real challenge for industry. Yet these same challenges represent a huge opportunity for business to create positive change, says Norah Lewis, Electricals Technical Specialist at WRAP.
2 million tonnes of electrical and electronic equipment (EEE) are placed on the UK market every year, a figure that is predicted to rise nearly 20% by 2020.
Driven by increased consumer demand for ever more complex EEE products, these numbers represent a very real challenge for industry, both in terms of managing the environmental impact of what they manufacture and sell, as well as the recovery of valuable materials found in many of these products. Yet these same challenges represent a huge opportunity for business to create positive change.
Working in partnership with forward-thinking organisations in the EEE sector, under the Electrical Sustainability Action Plan (esap 2025), WRAP is helping businesses to address the challenges they face by working collaboratively and at scale; developing cross-industry solutions that don't forsake commercial success. Evidence of just how effective this cross-industry collaboration within the supply chain has been is presented in Switched on to value: Powering business change, a new report by WRAP which also identifies the size of the challenges ahead and practical examples of how we can achieve positive business change.
 So, is there market appetite for change?
At the heart of any commercial challenge is the customer. To better understand the decisions they make throughout the lifecycle of the products they choose to buy, it is crucial for businesses to establish what their behaviour patterns and motivations are.
We conducted a survey of 4,000 UK householders to better understand their attitudes towards EEE purchases, returns, guaranties, product longevity, data security, re-use, repair and disposal. This industry leading research has provided a compelling case for EEE businesses to adapt their business models. This could mean developing new product and service offerings that incorporate hire and leasing options, similar to those we're familiar with for mobile phones. Certainly there is evidence that demonstrates a market appetite for access over ownership, for alternative options rather than simply buying products outright.
Interested in how this might work? 
The table below presents a list of typical appliances, and compares how much a consumer would pay outright versus how much they would pay per month on a two year service contract. 40% of respondents said that they would be interested in such a scheme, indicating that there's more than one way to sell a washing machine, and that circular business models provide an attractive alternative for retailers and consumers alike.
Customers love it because they get access to the latest products which can be upgraded when the contract is up and they benefit from regular on-call maintenance.
Retailers benefit because they get repeat customer and brand loyalty as they are incentivised to ensure the product is used optimally and returned in the best condition. Plus, they're able to re-use the products in further service contracts or sell them on for secondary use.

Data security and privacy by design
Product hoarding has fast become a critical issue, with over 60% of people holding on to electrical and electronic items they no longer use. These phones, tablets, laptops and other products are sitting in a drawers and boxes, depreciating in value when they could be re-used or recycled.
But why do we hoard? One reason is data. Our research shows two thirds of people are concerned about personal data left on their digital devices with over half of these people reluctant to dispose of them because of this concern.
Tackling it from the get go
Data security and privacy needs to be considered from the outset in product design. Brands leading with their influence on design and retailers following with their customer facing position. This can add real value to their product and service offering and is possible by adopting the service style business models mentioned above.
Resource efficient business models
Business models that put customers' needs front and centre provide the foundation for the work we do under esap 2025. This is demonstrated in the work WRAP has done with major UK and European businesses as part of REBus, an EU Life+ funded partner project which has identified new commercial opportunities for businesses adopting resource efficient business models.
We have proven that businesses can be more profitable, they can reinvigorate their product and service offerings by moving away from product ownership, and they can keep their customers for longer through leasing, incentivised return and trade-in models.
Argos have shown how this can be achieved through their innovative gadget trade in scheme, which has enabled people to recycle their old gadgets and in return, receive a voucher to spend in store.  Working with WRAP they rolled out the new business model across 750 stores, benefitting both customers and the retailer by answering many of the challenges outlined in this article.
It's time to act
If we are to truly realise the benefits of the circular economy, implementing innovative, circular business models is critical. If businesses across the EEE sector use resources more sustainably, we could achieve:
£4.4 billion in financial benefit;
prevent 1 million tonnes of waste; and
save 14 million tonnes of CO2e
For more detailed insight check out WRAP's new report Switched on to value: Powering business change. You can also see more resource efficient business model examples on the REBus website.
Norah Lewis is Electricals Technical Specialist at WRAP. She provides technical input on the strategy, design and execution of WRAP's Electrical and Electronic Equipment Sustainability Action Plan (esap) and focuses on the Electricals and Electronic Equipment supply chain in relation to circular economy principles. She brings her expert insight and industry knowledge from her time as an EMEA Sustainability and Compliance Specialist at Canon as well as being a Schmidt-MacArthur Postgraduate Fellow.
About WRAP
WRAP is not for profit, working with governments, businesses and citizens to create a world in which we source and use resources sustainably. Our experts generate the evidence based solutions we need to protect the environment, build stronger economies and support more sustainable societies. Our impact spans the entire life cycle of the food we eat, the clothes we wear and the products we buy, from production to consumption and beyond.