AG INSIGHT | 04/04/2019
Business say: net zero? Get on with it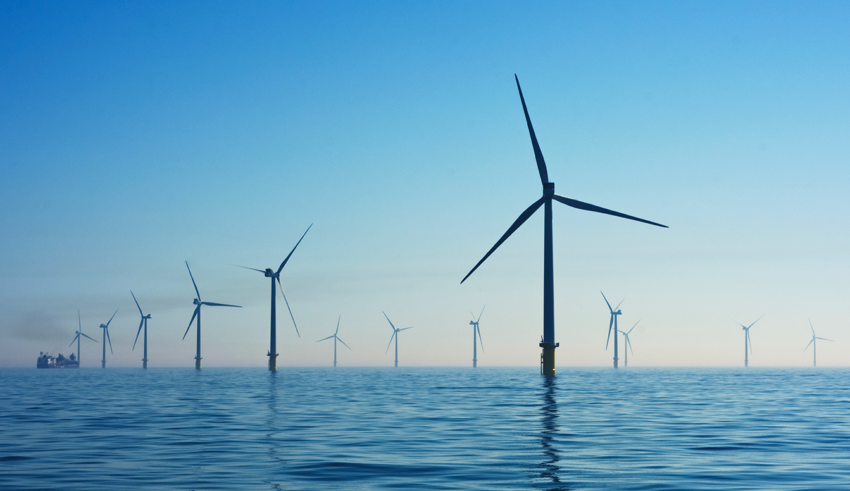 Alex White, Policy Manager at the Aldersgate Group, explores how businesses perceive the transition to net zero.
To be honest, when we started talking to businesses about the UK setting a net zero emission target for a new report (launched today), I wasn't sure how solutions focussed the discussion would be. I was braced for conversations centred around (legitimate) concerns about risks, costs and competitiveness. Instead, I was blown away by the positive reaction of those we spoke to. While businesses do have an eye on the risks, they are clear-sighted about the opportunities.
From stakeholders from across the economy, including in 'hard to decarbonise' sectors like heavy industry, manufacturing, agriculture and aviation, we've heard a unifying message: while businesses don't yet have all the answers, they are ready to tackle the challenge of net zero, and know they need to do so. They see potential to drive greater innovation and industrial growth opportunities with net zero than the existing 80% emission reduction target. However, they need to be supported by a robust policy framework and standards which build a market for ultra-low carbon infrastructure, goods and services in the UK, while protecting against unintended consequences and industrial risk – particularly where decarbonisation technologies aren't yet commercially available.
Over 540 companies globally have committed to or have already set science-based emissions reduction targets and many are setting their own net zero strategies. Frankly, they're waiting for government to catch up. Industry sees that this is a global race, and they want the UK (and their own businesses) to win.
International momentum
Officially, 194 countries have committed to become net zero by signing the Paris Agreement, which call for "a balance between anthropogenic emissions by sources and removals by sinks of greenhouse gases in the second half of this century". The IPCC report on global warming of 1.5°C has set 'second half of this century' at 2045-2055 to achieve 1.5°C with limited or no overshoot.
As we know, not all signatories are pulling in the same direction (the US, Russia and Brazil spring to mind) but we are seeing increasing international momentum towards achieving this commitment: the EU has indicated a preference for a pathway to net zero emissions by 2050, France and New Zealand have proposed legislation on carbon neutrality by 2050 and Sweden and Norway have agreed net zero GHGs targets by 2045 and 2030 respectively. Additionally, 32 cities have signed the Carbon Neutrality Coalition including Accra, Berlin, Copenhagen, London, New York City, Paris, San Francisco, Sydney and Toronto.
That means that the global market for ultra-low and zero carbon goods is only going to grow. Expenditure on new low carbon infrastructure around the world is already anticipated to be £65tn by 2030 under a 2°C scenario, while on the basis of the UK's existing 80% emission reduction target, the low carbon economy could contribute around 8% of UK Total Output by 2030, rising to around 13% by 2050. These opportunities are likely to become even greater in a 1.5°C world where we achieve net zero by mid-century. Companies and countries who are ready for this transition will be well positioned to capture the industrial and trade benefits.
Should the UK set a net zero target?
In the words of the Rt Hon Andrea Leadsom MP (Minister of State for Energy and Climate Change at the time), the UK will "need to take the step of enshrining the Paris goal of net zero emissions in UK law—the question is not whether, but how we do it."
More recently, the Rt Hon Claire Perry MP, UK Minister of State for Energy and Clean Growth, asked the CCC to provide advice on the UK's long-term climate change targets, including "the date by which the UK should achieve a net zero target", and/or "a net zero target in order to contribute to the global ambitions set out in the Paris Agreement", including whether now is the right time for the UK to set such a target. The request was co-signed by the Scottish and Welsh governments and supported by Northern Ireland officials.
Given our international commitments, the political will and business support, the time has come to stop asking whether the UK will or can set a net zero target and instead to ask "how can we make a UK net zero target a success for UK plc?"
Delivering net zero cost effectively
In our two reports launched today, we set out how government can deliver net zero cost effectively and accelerate innovation in the UK to capture the potential industrial advantages. For example, government innovation policy must overcome the fear of failure, particularly when it comes to decisions on decarbonising heat, industry and transport. As one industry representative told us, waiting for the definitive answers to these tricky policy questions means, "we're now doing nothing at a critical time." Given the urgency and the scale of the challenge, this has to change.
The government must also give some thought to skills provision for the zero carbon world, and how it can use its diplomatic reach and future trade policy to promote net zero legislation and zero carbon trade around the world. You can read a summary of recommendations from both reports here.
There's plenty to do in a short time, from industry and government alike. As another business told us, "we will succeed, but we've got to realise that 2050 in carbon and investment terms is tomorrow". To deliver net zero cost-effectively and successfully in the UK, the message from business is clear: it's time to get on with it.
The Aldersgate Group launches two new reports today on the topic of net zero. The first report, Accelerating innovation towards net zero, from Vivid Economics and the UK Energy Research Centre (UKERC) commissioned by the Aldersgate Group, sets out key recommendations to accelerate innovation. These recommendations come from a review of past case studies of rapid innovations relevant to decarbonisation from the banking, manufacturing and energy sectors.
The second report, Zeroing in: capturing the opportunities from a UK net zero emission target, from the Aldersgate Group, establishes key policy measures that should accompany a UK net zero emissions target to maximise industrial opportunities for UK businesses and avoid unintended consequences. It features innovative case studies from the energy, steel, aviation, manufacturing, ICT and cement sectors showing how businesses are already taking action towards net zero emissions.