AG INSIGHT | 20/04/2021
Beyond compliance: embedding ambitious environmental standards across the economy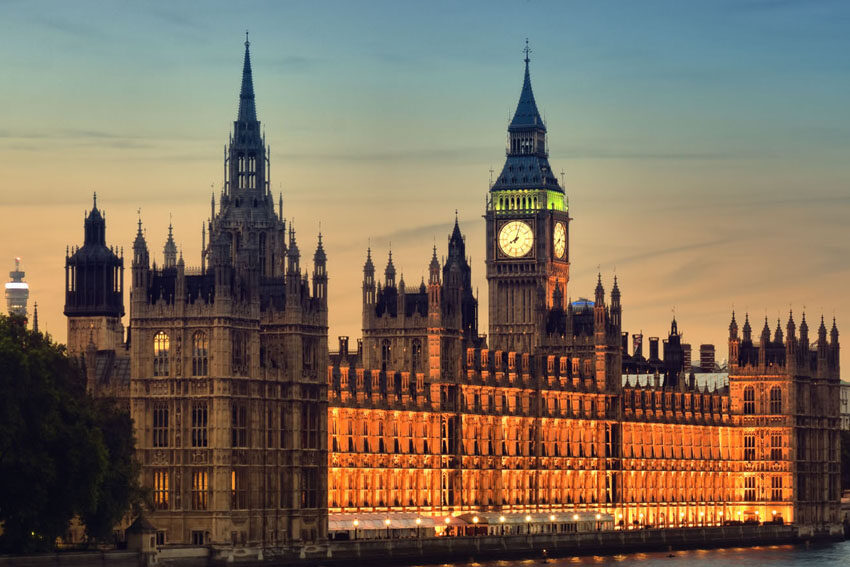 Julia Barrett, Chief Sustainability Officer at Willmott Dixon, discusses the importance of environmental regulations and how businesses can move beyond compliance and look to exceed standards.
Ambitious environmental regulation is not only vitally important to reaching net zero targets and protecting the natural world, it is also a key driver of innovation, job creation and economic growth.
In the construction sector, we have seen this demonstrated by some progressive initiatives such as the energy standards outlined in the London Plan. These sparked over £100m investment in the heat networks and other technologies during 2018, which will be needed to reach the required efficiency targets. Similarly, emerging biodiversity net gain regulations are estimated to have a net annual value of over £250m[1]. The evidence is clear: environmental regulation is good for nature, and good for business.
However, to maximise these benefits, it is vital that businesses view compliance as a minimum standard, rather than one to aspire to. We should embrace the challenges and opportunities that new policies present, aim to outperform standards, and set new benchmarks with innovative solutions that allow us to adapt and take advantage of new markets.
Enforcing well-designed regulation
An important part of enabling this, is working within well-designed and clear frameworks; clarity and long-term consistency from government is crucial to helping businesses navigate and adapt to regulation. This allows the private sector to respond by investing in the innovations needed to implement changes to business models or processes or increase their skills and knowledge required by new legislation.
Minimum Energy Efficiency Standards have shown that environmental regulation can be smoothly implemented in the construction sector, similar to the Landfill Tax regime in the waste sector.  Setting a trajectory for improving buildings through their Energy Performance Certificates has driven investment and improved performance by providing the long-term clarity that businesses could rely on.
Once these smart regulations are in place, enforcement becomes the key contributing factor to success by ensuring a "level playing field". Regulators must be supported with the resources they need to properly monitor performance and enforce infringements, supported too by legal penalties that incentivise the right behaviours by simply making it too costly not to comply.
In construction, this enforcement often manifests at a sub-regional level, with local councils and planning authorities driving standards and ensuring organisations meet their climate and environmental obligations.  Having worked in local authority and at the Environment Agency, I am familiar with the crucially important role both these bodies play in driving strong standards and ensuring compliance. This must not be diluted in future legislation; it is essential that in future planning white papers the essential role of local authorities in the system is retained.
Ambitious councils and local authorities can be an exemplar for others, but they need tangible powers and sustainable levels of funding to ensure they have the skills available internally to properly enforce their requirements and communicate unique insights on the environmental demands of the local area.
Driving a culture of accountability
To take ambitious environmental regulations to the next level and embed them across the economy, it is crucial that buy-in is secured at C-Suite level, and enforcement is not the only means to achieve this. Initiatives like Gender Pay Gap and Modern Slavery reporting have demonstrated the effectiveness of a relatively light touch "nudge" to behaviour change increasing transparency by using Company Annual Reports and creating a culture of accountability within organisations to drive concrete action.
The new Streamlined Energy and Carbon reporting regulations take the same approach, backed up with a great level of detail.  The success of this piece of legislation has been its ability to make Annual Reports and Accounts "non-compliant" boosting the sense of urgency in addressing the requirements at board level.
By building a senior management leadership culture that promotes going beyond compliance, we can ensure that ambitious regulations fulfil their potential as an instrument to protect the environment and reach net zero targets, all whilst also boosting innovation and prosperity.
At a national policy level, government should be ambitious and implement smart regulation in the construction sector that puts the UK on the path to meeting its 2050 net zero target. The goals set out in the Future Homes Standard and the Future Buildings Standard need to be prioritised, robustly enforced, and backed up with funding to help accelerate the transition to low carbon solutions.  There also needs to be an ambitious long-term replacement for the recently-scrapped Green Homes Grant so we can tackle the issue of the existing housing stock; it must provide the right incentives and market signals for businesses to invest in training and skills and grow their workforce.
Existing legislation in the construction sector, and beyond, demonstrates that an ambitious approach to environmental regulation delivers, but leadership is essential from both the Government and at board level.  With both the private and the public sectors playing their respective parts, together we can deliver a thriving and competitive system that helps the UK reach net zero.