AG INSIGHT | 21/02/2019
Beyond Brexit: Trade, standards, and 'environmental advancement'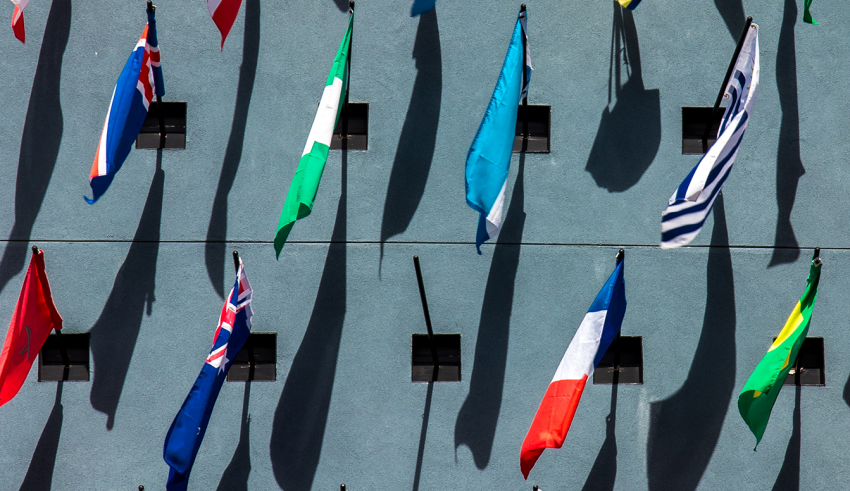 The UK's external trade arrangements after Brexit must be such that they secure the UK's environmental standards and allow them to tighten over time, argues Nick Molho, Executive Director at the Aldersgate Group.
As the UK's departure from the EU approaches, the focus is increasingly turning to the UK's future trading relationship with the rest of the world and – assuming the UK has an independent trade policy – how the government should negotiate future free trade agreements (FTAs). The impact that these agreements could have on the UK's existing and future environmental standards must be an essential part of upcoming discussions.
The economic value of environmental standards
Environmental standards are not just important to deliver positive environmental outcomes. Research carried out by global engineering consultancy BuroHappold for the Aldersgate Group found that where well-designed and properly enforced, environmental standards and regulations also deliver net economic benefits. Having reviewed regulations in place in the construction, waste and automotive industries, the analysis found that ambitious environmental standards can deliver increased business investment in innovation, skills and jobs, make business operations more efficient, and put businesses in a competitive position in growing markets for environmental goods and services.
Today, close to half a million people are employed in the UK's low carbon economy, with much of that growth driven by existing UK and EU environmental standards. Far from being a barrier to growth, high environmental standards should therefore be part of the UK's growth and external trade strategy post-Brexit. As the Green Alliance noted in a report last year, this would ensure consistency with the UK's Industrial Strategy, which has "clean growth" as one of its four "Grand Challenges".
Free trade agreements and high environmental standards: how to go about it?
So how can the UK go about promoting high environmental standards in future FTAs? As a first step, the UK needs to have an external trade policy governing all future FTAs, which clearly expresses the UK's intention to uphold high and gradually more ambitious environmental standards. In many ways, this fits within a growing international trend. According to the OECD, the number of FTAs with environmental provisions increased from 22 per cent in 2012 to 62 per cent in 2017. The Economic Partnership Agreement signed last year by the EU and Japan makes explicit reference to the Paris Agreement on climate change.
The UK government should seek to pursue two key outcomes in upcoming FTAs. First, it should – as a very minimum – hold the line on existing environmental standards. In practice, this means having clear provisions ensuring trading partners will not undermine each other's commitment to delivering their respective obligations under multilateral agreements, such as the Paris Agreement or the Sustainable Development Goals (SDGs). It also means respecting the environmental standards that are currently in place in both countries.
Second, the UK should seek to agree a principle of "environmental advancement", allowing both parties to adopt gradually more ambitious environmental standards, something the UK will need to do if it is to honour its obligations under its Climate Change Act (the target of which could soon be increased) and its 25 Year Environment Plan.
The challenges ahead
Clearly, there are many challenges that stand in the way of delivering such an approach. Relative bargaining power, for example, could be an issue when the UK deals with a bigger trading partner with lower environmental standards, especially when seeking to agree to a principle of environmental advancement.
Enforcement is another challenge. There are two key issues here. Whilst environmental provisions are becoming more common in FTAs, they tend to be dealt with in separate chapters and rarely have the same status as economic terms. If the UK is to successfully deliver positive environmental outcomes through its FTAs and promote the interests of its growing environmental and low carbon economy, environmental terms will need to be just as enforceable as economic terms.
Environmental provisions in trade agreements are also only as effective as the regulatory and enforcement mechanisms in place in each country. In the case of a post-Brexit UK, the Office for Environmental Protection, which will be introduced through the Environment Bill, will have an essential role to play in ensuring a rigorous implementation of environmental law by public authorities. However, an important limitation is that its remit is currently expected to apply to England only.
The challenges ahead highlight the importance of having a comprehensive stakeholder engagement and parliamentary scrutiny system in place as the UK begins to negotiate its FTAs. As recommended by a recent report from the House of Commons International Trade Committee, the government will need to put in place a Strategic Trade Advisory Group with broad and balanced business and civil society representation, which can provide input at an early stage to ensure that the UK has clear environmental and social objectives in place for its negotiations. Parliamentary bodies such as the International Trade and Environmental Audit Committees will also need to play a key scrutiny role whilst negotiations are ongoing and before final drafts of FTAs are presented to Parliament for approval.
Looking beyond FTAs
The challenges ahead also highlight that the UK government shouldn't look at FTAs as the only way of promoting trade and environmental standards. Increased participation through international fora such as the United Framework Convention on Climate Change (UNFCCC) and the UN Convention on Biodiversity (UN CBD) will be a key way through which the UK can promote more ambitious global standards on climate change and the environment, which can then be cross-referenced in trade agreements.
Likewise, it is also important to remember that the UK can promote trade through more informal bilateral sponsorship and partnership agreements. The UK-India trade deal agreed during Prime Minister Modi's visit to the UK in 2015 is a case in point and supported around £9bn worth of commercial deals between British and Indian businesses.
Much has been made of the importance of pursuing a "global Britain" agenda post Brexit, with the UK having a world-leading environmental and climate policy framework. This will require a clearly defined but nimble trade policy, with the promotion of high environmental standards as one of its key pillars.