AG INSIGHT | 06/03/2020
Achieving Net Zero in a Hard to Abate Sector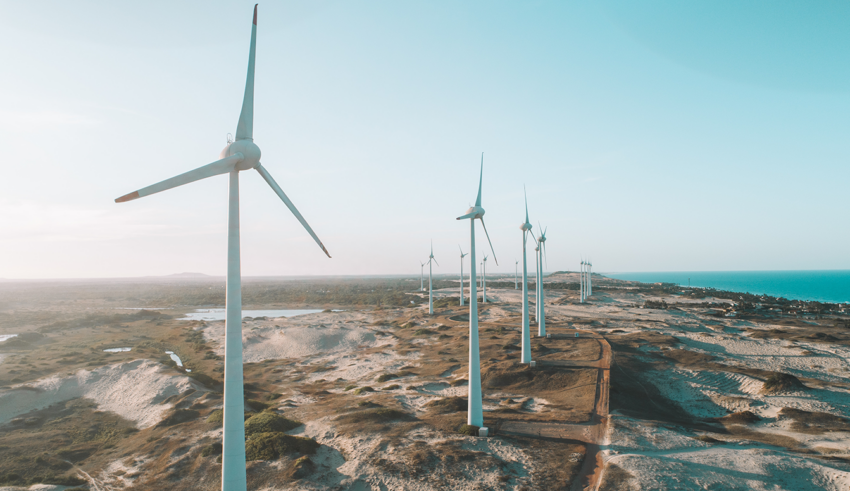 Martin Casey, Director Public Affairs Europe at CEMEX shares his company's pathway to net zero.
At CEMEX, we believe that climate change is one of the biggest challenges of our time. We support the urgency of collective action to ensure compliance by all parties in the implementation of the Paris Agreement commitments, and the fulfilment of the UN Sustainable Development Goals on Climate Action.
Climate change has been a priority for CEMEX for many years and we have been working to maximize all technical levers currently available in the cement production process. This includes:
– Investment in energy efficiency
– The use of alternative fuels
– Expanding our use of renewable energy
– Increasing clinker substitution through alternative cementitious materials.
Through these efforts globally, we have achieved a significant reduction of more than 22% in our net specific CO2 emissions compared to our 1990 baseline. In 2018 we announced our commitment to reduce 30% of our CO2 net emissions by 2030, and in February this year, CEMEX committed to a more ambitious intermediate target of reducing 35% our CO2 net emissions by 2030, and delivering net-zero CO2 concrete by 2050. These commitments will contribute to the development of climate-smart urban projects, sustainable buildings and climate-resilient infrastructures.[i]
Cement is one of the hardest sectors to abate carbon [ii], but, as the Tyndall Centre for Climate Change Research has stated, it is assumed to be a necessity for development.[iii] According to the Mineral Products Association (MPA), UK cement production gives rise to just less than 1.5 per cent of UK CO2 emissions. This is five times less than the global average for the industry.
Cement is the basic ingredient of concrete, our end-product that is the second most widely used material in the world after water. There are no substitutes for the key attributes of concrete: strength and resilience. It is also cost-effective, versatile and typically made of local materials. As a result, we believe concrete has a critical role to play in the transition to a low carbon economy.
CEMEX UK is already using 100% renewable electricity. Other options for the cement industry going forward include the use of innovative techniques, including fuel switching, low-carbon cements and Waste Bioenergy Carbon Capture, Utilisation and Storage (WBECCUS) to eradicate production emissions, as well as using the natural CO2 capturing properties of concrete.
As a major contribution on this journey, CEMEX UK announced in February the launch of Vertua®, a low carbon concrete range which includes the option to offset residual CO2 to provide a CarbonNeutral product, in accordance with The CarbonNeutral Protocol[iv]. Our offsets are verified by the Gold Standard or Verified Carbon Standard (VCS) and include projects focusing on the planting of trees, biodiversity and protection against deforestation where available. We know that carbon offsetting is only an interim measure while we further develop technology that is still in its early stages, and as the market shifts to low carbon concretes. At present we believe it is a good way to sequester the remaining CO2 from our lower carbon solutions to take important climate action now. We are sure this will prove a relevant solution as the construction sector looks to rapidly improve the sustainability and climate impacts of the built environment.
The journey to net zero will require significant collaborative effort with supportive government policy measures. Indeed, BEIS recently announced that it has awarded the MPA £6.02 million for ground-breaking demonstrations of hydrogen and plasma technology. The project will demonstrate the potential of these technologies to reduce carbon emissions through fuel switching from fossil fuels in cement and lime production.
As a company we will keep driving our research and development forward, and participate in sector and government initiatives to ensure that we meet the ambitions that we have set out and that society rightly expects.
Martin Casey is Director of Public Affairs Europe at CEMEX