AG INSIGHT | 03/03/2022
Accelerating the net-zero transition is essential to 'Levelling Up' the UK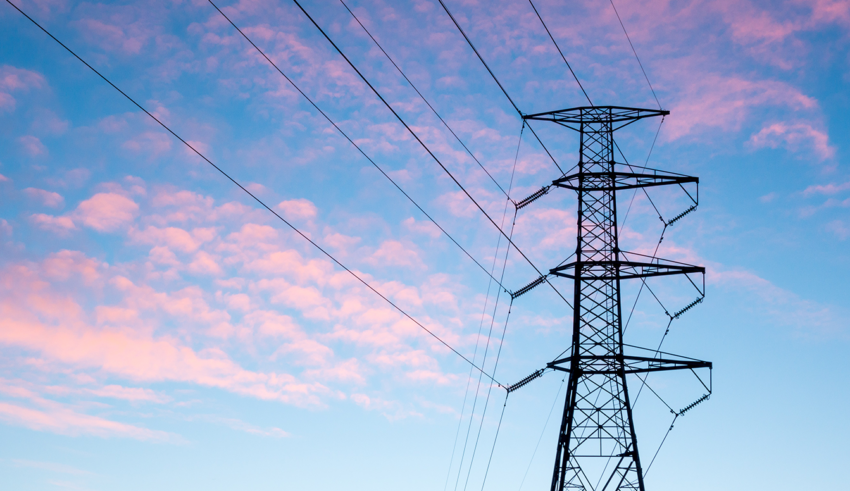 The current Government came to power on the back of a pledge to "level up" the UK. In practice, this term is used to describe an effort to spread economic opportunities and higher living standards more evenly across the country.
On 2 February, Michael Gove, the Secretary of State for Levelling Up, Housing and Communities launched 12 Levelling Up missions, which are to be eventually hardwired into law. These cover a range of aspirations to be reached by 2030. They include improving employment opportunities and productivity in all parts of the country, growing research and development investment by more than 40% outside the Greater Southeast, improving public transport connectivity outside London and increasing the number of people completing high quality skills training to 200,000 every year in England.
There was no mention of the UK economy's ongoing transition towards net-zero emissions in the official press release unveiling these 12 new missions. Yet, accelerating this transition and rapidly implementing the Government's recently published Net Zero Strategy is going to be key to achieving these Levelling Up ambitions.
The net-zero transition can offer many of the benefits that the Levelling Up agenda is after
First, with close to half a million people working in low-carbon businesses and their supply chains, the green economy is already sizeable and is a key potential source of future economic prosperity. What's more, the COVID-19 crisis has led to a significant body of economic evidence from the likes of the World Bank, the International Energy Agency, the London School of Economics and Oxford University's Smith School for Enterprise and the Environment, all showing that ambitious climate and environmental policies and investments are one of the most effective ways of putting world economies – including the UK's – on a rapid and durable path towards long-term economic recovery.
Second, the transition to net-zero emissions is particularly unique in that it requires developing low carbon infrastructure and solutions that can drive investment, job creation and upskilling in multiple parts of the country beyond just London and the Southeast.
To provide a few examples, the offshore wind sector is expected to employ up to 70,000 people by 2026 in areas such as Yorkshire and the Humber, Scotland and the Solent; the insulation industry will need to employ 30,000 additional workers a year from 2025 to 2030 to make homes around the country more energy efficient; and the Northeast of England will be home to the UK's first major electric vehicle battery factory, employing up to 3,000 people in Blyth by 2028.
The decarbonisation of heavy industries such as steel, chemicals and cement can also bring much needed low carbon investment, upskilling opportunities and jobs in industrial clusters like Merseyside, Teesside, Humberside and South Wales.
Skilling up the UK's workforce
The net-zero transition is not just a question of investment in factories, infrastructure and jobs but also a question of investment in skills. As an example, the jobs created in the UK's offshore wind supply chain to date have materialised in a context where manufacturers such as Siemens and Vestas, project developers such as Ørsted and Scottish Power, education institutions such as Hull University and the Isle of Wight College and Local Enterprise Partnerships have all collaborated to skill up local workforces and develop new courses tailored to the needs of the industry.
As recently argued by the Green Jobs Taskforce on which the Aldersgate Group sat, this investment in skills now needs to happen at scale and in a co-ordinated way. This is essential given the growing number of jobs that will be created in low carbon sectors and the fact that the nature and location of some jobs will change as the UK transitions to a net-zero emissions economy.
And, of course, the move towards net zero emissions can address many of the structural issues that lie behind the ongoing gas price crisis, thereby ensuring that the UK economy and living standards are far more resilient to future energy price spikes. Increasing investment in renewable energy, network infrastructure and swiftly improving the energy efficiency of our homes and industrial processes at the pace required by the net zero transition will significantly reduce the UK's reliance on volatile fossil fuel prices and lower bills for domestic and industrial consumers.
This is a time to accelerate – not slow down – the net-zero transition
The Government is currently facing a challenging economic and social context and is taking some important near-term measures to address the gas price crisis and broader cost-of-living concerns. However, if it is really serious about delivering on its levelling up ambitions and making the UK economy more resilient and prosperous in the long-term, it must push ahead with delivering its Net Zero Strategy.