AG INSIGHT | 01/06/2020
2020 is very different to 2010, and the coming decade will define our net zero ambition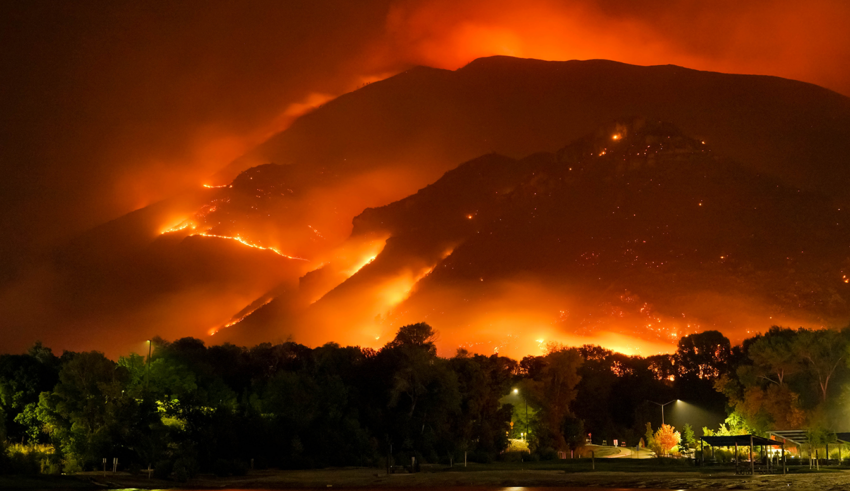 Barny Evans, Head of Sustainable Places, Energy and Waste at WSP writes about WSP's collaboration with the Bright Blue think tank on a collection of short essays on the theme of "zero carbon".
I am very proud that WSP has collaborated with the Bright Blue think tank on a collection of short essays on the theme of "zero carbon" and how we get there.
It is strange to think that it was only last year that the government committed us to "zero carbon" by 2050. Pushing and being pushed by this, local authorities academics and companies have embraced the challenge, with many setting a target to be "net zero" much earlier (WSP UK has set the target for 2025).
The essays are from the best people to give a view: MPs, chief executives, analysts, academics and investors across all the sectors where the goal will need the most work. Whether your interest is electrifying road transport, the air sector, planting trees, buildings or commercial arrangements around energy contracts, there are some brilliant, very readable essays. If you have only a few hours to bring yourself up to speed of the scale of the challenge and opportunity of delivering net zero, then this is the place to come.
Drawing a theme from such diverse essays and sectors may seem difficult, but there are some clear commonalities. Firstly, the rational optimism; in most of the essays you will see people now able to look back on the 2010s and see our progress (and mistakes). The 2010s was when we started to make concrete progress in decarbonisation. Our electricity generation is now more than 50% renewables or nuclear and energy efficiency reduced our energy demand substantially. (If you had bet in 2010 that we would meet all our carbon budgets to date you would have got long odds). In sectors like heat and transport, we started the 2010s with no real idea how they even could be decarbonised; now we have clear routes for each. Even in the difficult sectors of maritime and aviation we have plans and trials with realistic pathways. There is now a justified confidence we can deliver.
Secondly, a sense of the private sector champing at the bit to deliver. Far from reading like pleas for government to slow down, most of them are identifying ways we can move faster. There is even a hint in some of them of frustration that they need policy to change to enable us to accelerate.
Thirdly, and most importantly I think, is the sense that we are heading towards a much better place. The "net zero" challenge is big, but the rewards are greater. It is not just dealing with climate change but improving our quality of life and growing a more prosperous economy.
I echo this in my essay on local government. Local authorities will have a big role over the next decade of change. The 2010s were successful in starting the transition to net zero, but one thing we didn't have to confront was changing how we live as individuals, and that will be more difficult. Most of us don't like change. As a member of the public, I started 2020 with a petrol car, I lived in a leaky house with a gas boiler and I paid a flat rate for my energy. By 2030 most of this will have changed, and in some cases that will be because of sticks as well as carrots. This is a challenge for government, particularly local government which is the point at which most of us interact. The changes needed will require us to act differently and learn new things; we will also need to ensure that the vulnerable are protected.
Of course, the corollary of this is that unlike in the 2010s we, as the public, will see the benefits as well. Our energy bills will begin to fall as cheap renewable energy and smart management feed-through, our streets will be quieter and less polluted, our cars will be cheaper to run. The effect of this will be a country that is reducing the risks of climate change, whilst improving productivity and quality of life.
It has been a pleasure to be part of this collection, and it increased my confidence that we shall be successful in the 2020s in delivering on the net zero challenge and a better world.
I will leave with you the closing thoughts of our Chief Executive, Mark Naysmith:
"As you read through the many fascinating essays which follow, and  whether you are a policymaker, journalist, academic, environmentalist, engineer or investor, please bear in mind that in the end, we are undertaking this transition out of necessity, but also to ensure we collaboratively deliver a country made of places that are less polluted, fairer, more inclusive and prosperous."
Barny Evans is Head of Sustainable Places, Energy and Waste at WSP