AG INSIGHT | 19/07/2017
The environment and Brexit: to be handled with care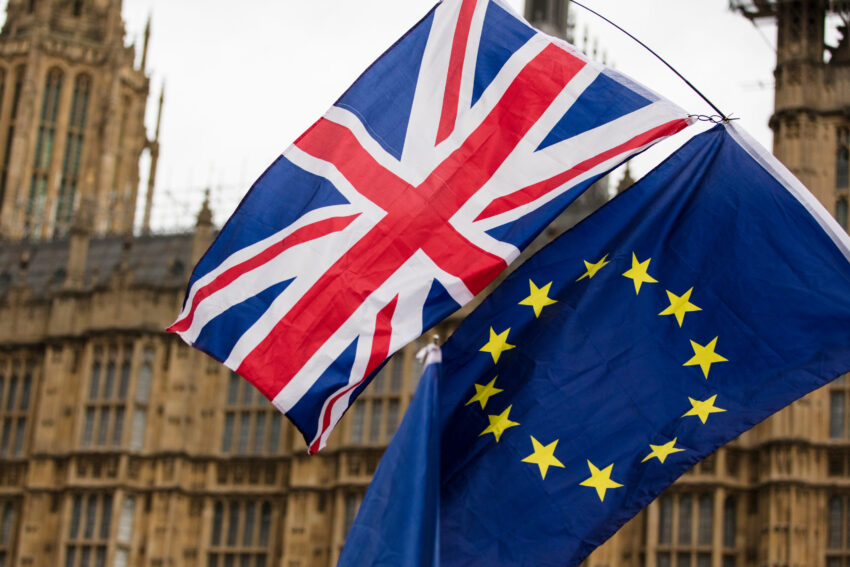 To have world class environmental legislation after Brexit, the UK government will have to preserve the effectiveness of EU-derived laws through its Repeal Bill whilst simultaneously pushing through a bold new environmental policy agenda, argues Nick Molho, Executive Director of the Aldersgate Group.
The environment hardly featured in the debate that led to the referendum on the UK's membership of the European Union. Yet, with Brexit negotiations between the UK and the EU now under way, the environment is very much in the spotlight and the UK's environmental policy genuinely at a crossroads.
80% of the UK's environmental legislation comes from the EU. This legislation isn't perfect but it has often resulted in environmental improvements such as more energy efficient appliances, cleaner beaches, better water quality and reduced air pollution. That view is shared not only by environmental NGOs but also by a large chunk of the business world.
In a survey out last year, the UK's Manufacturers Association, EEF, found that a majority of its members wanted current EU environmental regulations to stay in place, pointing out that they had not only improved environmental standards but that compliance with these regulations was now "deeply embedded" within UK businesses.
The Repeal Bill needs safeguards to preserve the effectiveness of environmental law
From this perspective, the government's publication on July 13th of the European Union (Withdrawal) Bill to transfer EU laws onto the UK statue book is a welcomed move. However, the transfer of these laws as currently proposed won't guarantee that they retain the same degree of effectiveness. For this to be the case, some key safeguards will need to be put in place. As Richard Benwell of the Wildfowl and Wetlands Trust puts it, "transferring the letter of the law is not enough. We need the letter of the law, the spirit of the law and adherence to the law."
First, adequate parliamentary scrutiny of the Repeal Bill process will be essential. In some cases, adapting EU rules into UK law may require simple technical amendments which do not require extensive parliamentary scrutiny. But in other cases, policy choices rather than technical amendments will need to be made to adapt regulations into UK law. In these cases, Greener UK, the coalition of leading UK environmental NGOs working on Brexit, rightly recommended in a recent briefing that a "strengthened scrutiny" process be put in place to require greater transparency and consultation with the public and the relevant UK parliaments.
Second, parliamentary scrutiny will be needed when future amendments are made to these EU-derived rules once they have become UK law. This is not about stopping future improvements to these rules. As NGOs and businesses have recognised, there are important opportunities to improve environmental law after Brexit by embedding it better across different government departments and addressing some of the negative environmental impacts caused by policies such as EU agricultural subsidies. However, for this to be done properly and to avoid the risk of environmental laws being diluted without proper debate, future material changes to these laws should only be possible through an Act of Parliament.
Third, these laws are currently enforced by the EU Commission and European Court of Justice. If they are to remain effective after Brexit, they also need to be enforced by suitably well-staffed, experienced and funded UK organisations, an issue that has been largely overlooked until now. As the House of Lords European Union Committee pointed out earlier this year, "Government self-regulation will not be an adequate substitute post Brexit. An equally effective domestic enforcement mechanism, able to sanction non-compliance, will be necessary to ensure that the objectives of environmental legislation continue to be met in practice."
It can't all be about Brexit
To deliver Michael Gove's vision to make UK businesses both competitive and "world leaders in environmental protection", the government will also have to look beyond the complexities of the Repeal Bill.
A healthy environment is essential to a thriving economy and society. Coastal wetlands for example save the UK around £1.5bn/year in buffering the damaging effects of storms and floods. However, the state of the UK's natural environment is in decline.  Take the example of soil: it performs vital functions in terms of food production, flood prevention and storing carbon but its degradation in England and Wales is estimated to cost around £1.2bn a year.
Innovative businesses are already acting on the economic imperative of better accounting for and managing natural resources. The Crown Estate has pioneered ways of measuring the value of the natural environment on its estates, Kingfisher (the owner of B&Q) has taken significant steps to account for its reliance on the availability of timber and improve the sustainability of its supply chains, whilst utilities such as Thames Water and Anglian Water are making strides in developing a far more resource efficient consumption of water.
The case for a 25 Year Environment Plan
Tackling the degradation of the UK's natural environment at the right scale and speed will however require new, ambitious environmental policies. Such an agenda can deliver benefits across a wide range of government priorities, from securing the availability of good quality natural resources for businesses to better protecting infrastructure against the risk of flooding and reducing health costs through better access to green spaces.
A 25 Year Environment Plan will be a bold and innovative way of delivering this agenda. To succeed, it would need to set clear environmental enhancement goals that the government can be hold to account against, improve the way in which the value of the UK's natural resources are measured and turn projects to improve the state of the natural environment into attractive investible propositions for the private sector. It would also require the government to lead by example, through a progressive public procurement policy that favours resource efficient businesses and government infrastructure projects such as HS2 that are managed in way that delivers net environmental improvements.
The government has often repeated its commitment that we become the "first generation to leave the environment in a better state than we found it". Delivering this critical and ambitious pledge requires protecting the current effectiveness of EU environmental law, keeping the door open to improve it in the future and pushing ahead with a bold domestic policy agenda.
Nick is Executive Director at the Aldersgate Group