AG INSIGHT | 09/11/2021
Taking stock of COP26: cause for optimism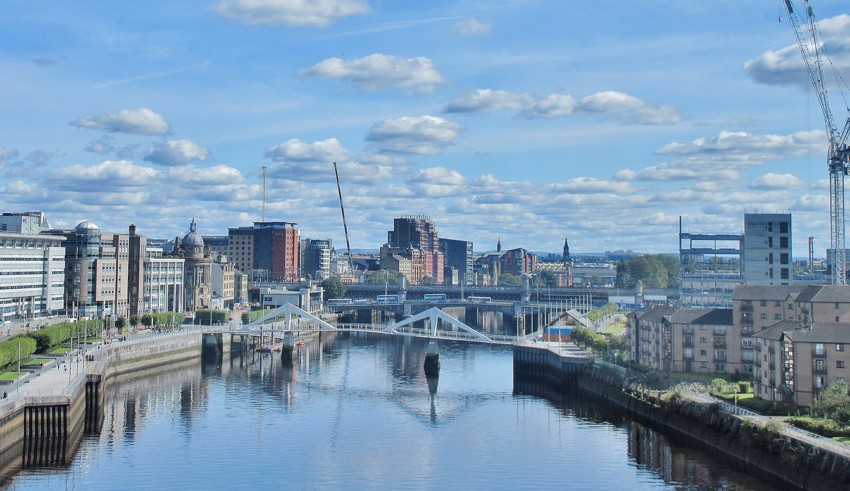 The UK Presidency rightly approached COP26 with high ambition, setting bold and commendable goals to keep 1.5C alive, accelerate the international phase out of coal power, agree Article 6 in the Paris Agreement, and deliver the promised $100 billion climate finance for developing nations. The summit is a potential turning point for humanity, and offers the last best hope [1] of minimising the impacts of climate change, and securing economic benefits in the process. So how is progress looking after the first week of negotiations and engagement from businesses, NGOs, and civil society?
Clear ambition
COP26's significance stems primarily from its status as the first opportunity for nations to update their NDCs and increase ambition on climate and the environment since the signing of the Paris Agreement. On this front, progress has been incremental but clear, with the US opening proceedings by making a clear statement of intent and re-joining the high ambition coalition.
This has been bolstered by further tangible commitments including their engagement with the EU to launch the Global Methane Pledge, an initiative backed by 100 countries representing 70% of the economy, to cut methane emissions by 30% by 2030. This collaborative approach has been mirrored in other areas, with over 40 countries (including UK, US and China) agreeing to work together on standards and policies to accelerate the growth of markets for clean technologies from steel to electric vehicles.
There have also been important steps forward from a nature perspective. More than 100 world leaders have promised to end and reverse deforestation by 2030, a pledge that includes almost £14bn of public and private funds and cover around 85% of the world's forests.
Looking to high emitting countries, we can see clear positive movement and a strong foundation to build upon. India's prime minister Narendra Modi announced that India will reach carbon neutrality by 2070, as part of a five-point action plan. Though a longer timeframe than other nations, this represents an important recognition of the need to decarbonise from a key high-emitting nation, and paves the way for stronger ambition in the future. It is however crucial that this ambition materialises.
This is bolstered by Nigeria, which has pledged to become net zero by 2060, becoming the first emerging economy to do so despite being Africa's biggest crude oil exporter. There remains work to be done to deliver net zero in high-emitting countries, but these commitments are an important first step. The next crucial step is delivery.
Financing the transition
Finance is a key priority area at COP26, and progress has accelerated here too. UK Chancellor of the Exchequer Rishi Sunak has announced that he was making net zero transition plans mandatory for financial institutions and listed companies, a vitally important step that is in line with the Aldersgate Group's asks. Mark Carney's Glasgow Financial Alliance for Net Zero has also announced that $130 trillion of private finance would align itself with the 1.5C target in the Paris Agreement. These commitments are an important step forward towards delivering the capital needed to drive the net zero transition, and greening the international finance sectors operations and those of the businesses it funds.
However, disappointingly, the international community remains off course for providing the $100bn of climate finance this year for developing nations outlined in the Paris Agreement. This is a critical facet of delivering both climate mitigation and adaptation in nations most vulnerable to its impacts, so further movement in this area will be important. It is undeniable that more must be done if the developed world is to fulfil its commitment to the global community.
Some progress has been made, with Japan pledging up to $10 billion in new climate finance, and the UK increasing climate finance by £1bn – joining Italy who also boosted their contribution by $1.4bn per year for five years. But far more is needed if the world's richest nations are to demonstrate they are serious about assisting developing economies as they address, adapt to, and overcome climate change.
Consigning coal to history?
Coal phase out is another key priority area at the COP, an integral part of the UK's "Coals, Cars, Cash, Trees" slogan. It remains to be seen whether COP26 will be the summit to consign coal power to history entirely, but as with many other areas, welcome progress has been made, particularly from an international financing perspective.
This is best demonstrated in the fact that 20 countries pledged end to finance for overseas fossil fuel projects. This group includes Italy (a marked change on its position going into the summit), and major emitters like China, which has significant influence through its "One Belt, One Road" global infrastructure investment programme. Major international banks also committed to effectively end all international public financing of new unabated coal power by the end of 2021.
At least 23 countries have also made new commitments to phase out coal power, including five of the world's top 20 coal power-using countries. However, China, India, the US, and Australia are notably absent from the pledge, and taken together they account for over two thirds of the world's coal generation.
Alongside these commitments the leaders of the EU, US and UK also announced an $8.5 billion deal with South Africa to help the high-emitting country decarbonise its energy supply. This support demonstrates the crucial importance of climate finance in ensuring that high-emitting nations have the infrastructure required to decarbonise.
Industrial decarbonisation has been a key focus for the Aldersgate Group this year, so it has also been particularly welcome to see the US and the EU agreed to work jointly on a global arrangement to support sustainable steel production too. Hard-to-abate sectors such as this require global collaboration on innovation and standards if we are to successfully decarbonise them.
What must come next?
This week the talks at the summit will reach a head and negotiators will agree the Glasgow Declaration and conclude their discussions. Momentum is now heading in the right direction, and it is crucial that this is maintained for the remainder of COP26 and beyond.
Delivery on the promises already made in Glasgow will ultimately be the key indicator of success, but progress and intent is clear in the commitments made so far, with the IEA now estimating that, if delivered, these pledges could limit global warming to 1.8C by 2100. Though this doesn't quite reach the 1.5C target, we remain in the middle of the summit, and this is major improvement on previous projections that assessed warming well above 2.5C.
We must now see a focus on agreeing Article 6 of the Paris Agreement, further progress on international climate finance to accelerate progress to commitments made at COP21, and further ambitious international initiatives that bring us closer to the 1.5C target. World leaders have made invaluable progress so far. Now is the time to build on these strong foundations and end on a high point that creates a platform for further action and delivers on the Paris Agreement.